The 3DMakerPro Mole 3D scanner is a high-precision scanning device that allows users to capture and digitize physical objects. This tool can be used in a variety of industries, including engineering, product design, and jewelry making, among others.
Disclosure: We received the scanner in exchange for the review. We spent time testing it to make sure the review is honest and unbiased.
Unboxing & Testing Video
The 3DMakerPro Mole comes in a very nice plastic case with padding to protect the scanner and all accessories inside; Specifically, the case includes the scanner, a tripod, a power adapter, different plugs, a device cable, a turntable, a turntable surface, a turntable cable, and a USB drive for manuals and software. It is pretty easy to set up the product, as demonstrated in our video above.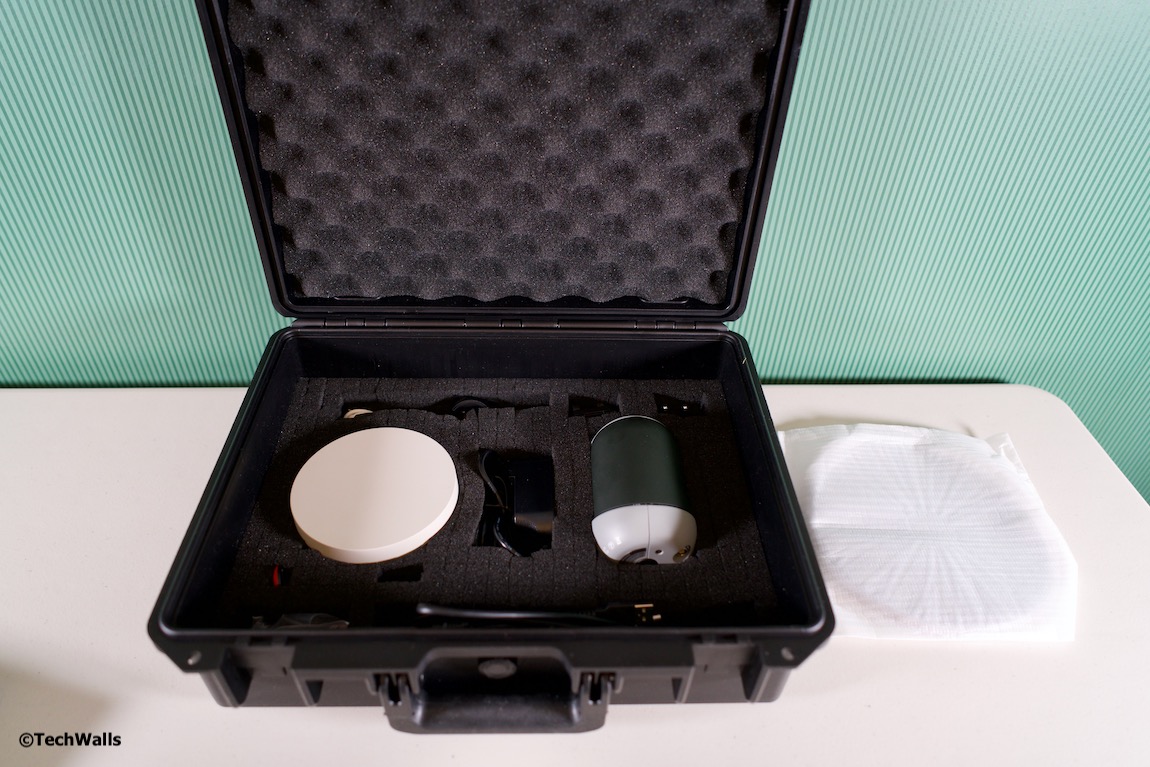 The Mole uses a software called JMStudio and you can install it from the included USB flash drive. You can find versions for Mac OS and Windows there. It is designed to be easy to use, with a one-click process for data processing. This software is a true time saver and is user-friendly, even for those new to 3D scanning.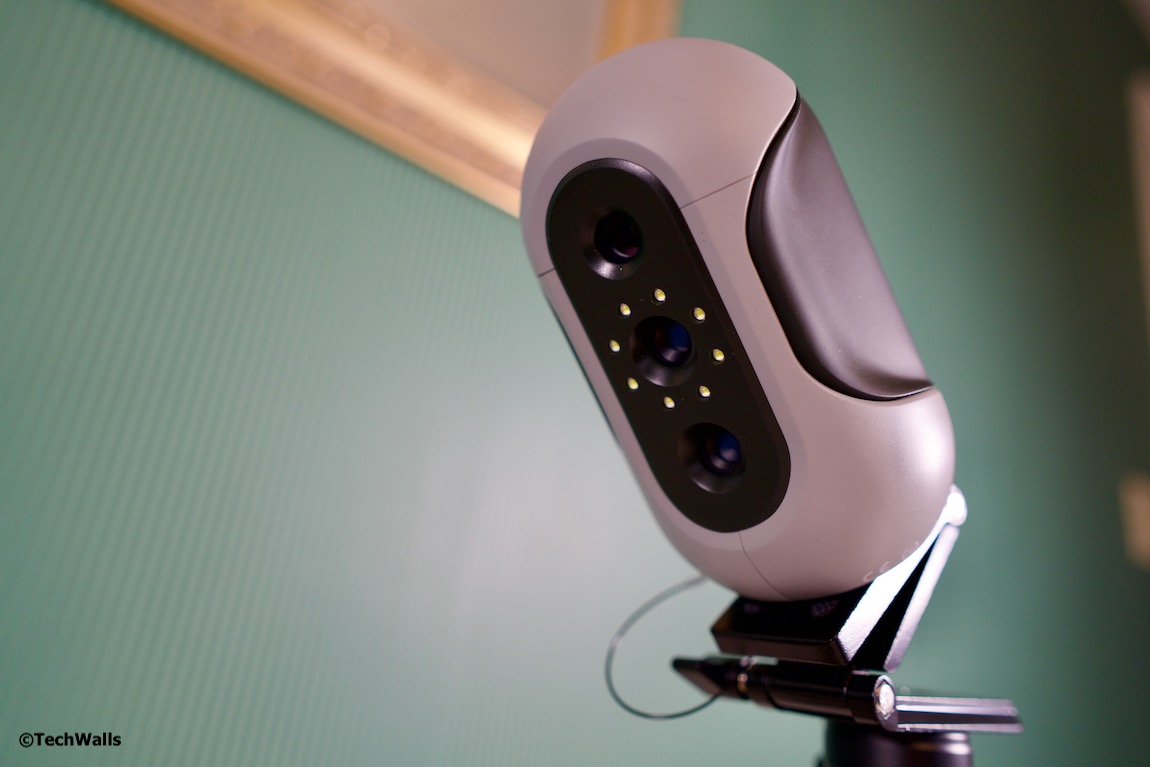 There are multiple scanning modes available with the Mole 3D scanner, including Turntable Mode, Handheld Mode, and Turntable + Handheld Mode. This means that you can scan however you want, giving you more flexibility and versatility when it comes to scanning. The Turntable mode is suitable for scanning smaller objects; The turntable rotates by itself and you just need to aim the scanner mounted on the tripod to your object. The Easy or Handheld mode is more flexible as you hold the scanner and move around the object by yourself.
This is a high-precision scanning device that is designed to capture even the finest details of a physical object. The Mole 3D scanner features a 0.05mm super-high accuracy and 0.1mm high resolution, making it an ideal tool for capturing highly detailed and accurate digital representations of physical objects. Another advantage of the Mole 3D scanner is its ease of use. The device is compact and lightweight, making it easy to move around and position for scanning.
One of the standout features of the Mole 3D scanner is its ability to work in all environments, including bright light and full sunshine, as well as dark and even completely black environments. This is made possible by the use of NIR light source, which not only protects your eyes but also has excellent light compatibility. I scanned some objects and was quite satisfied with the results, you can see some samples below. For the best result, I often scan an object a couple of times from different angles, align the geometry from those scans into a single coherent geometry and probably scan the texture separately.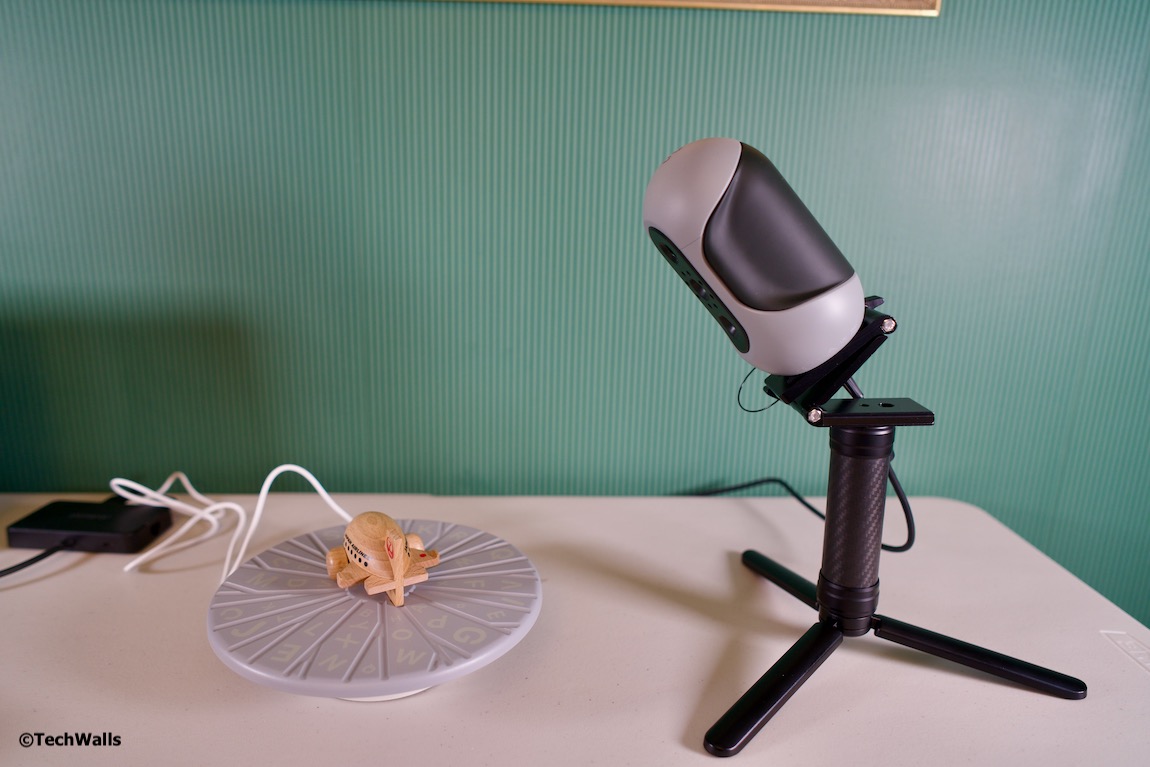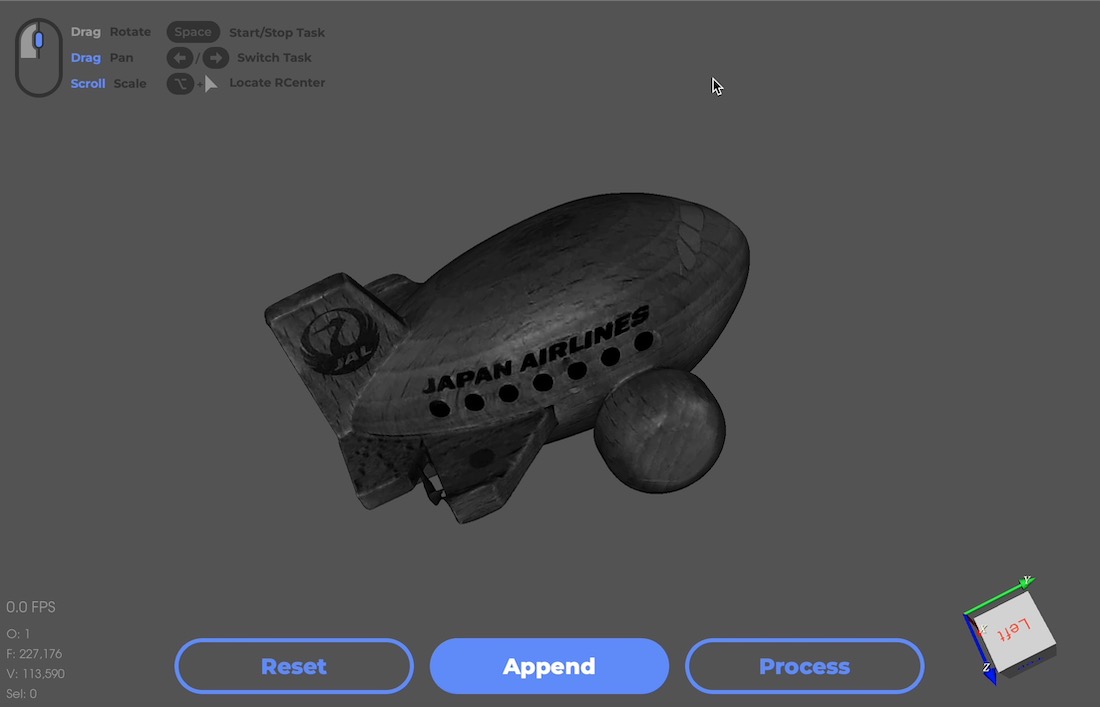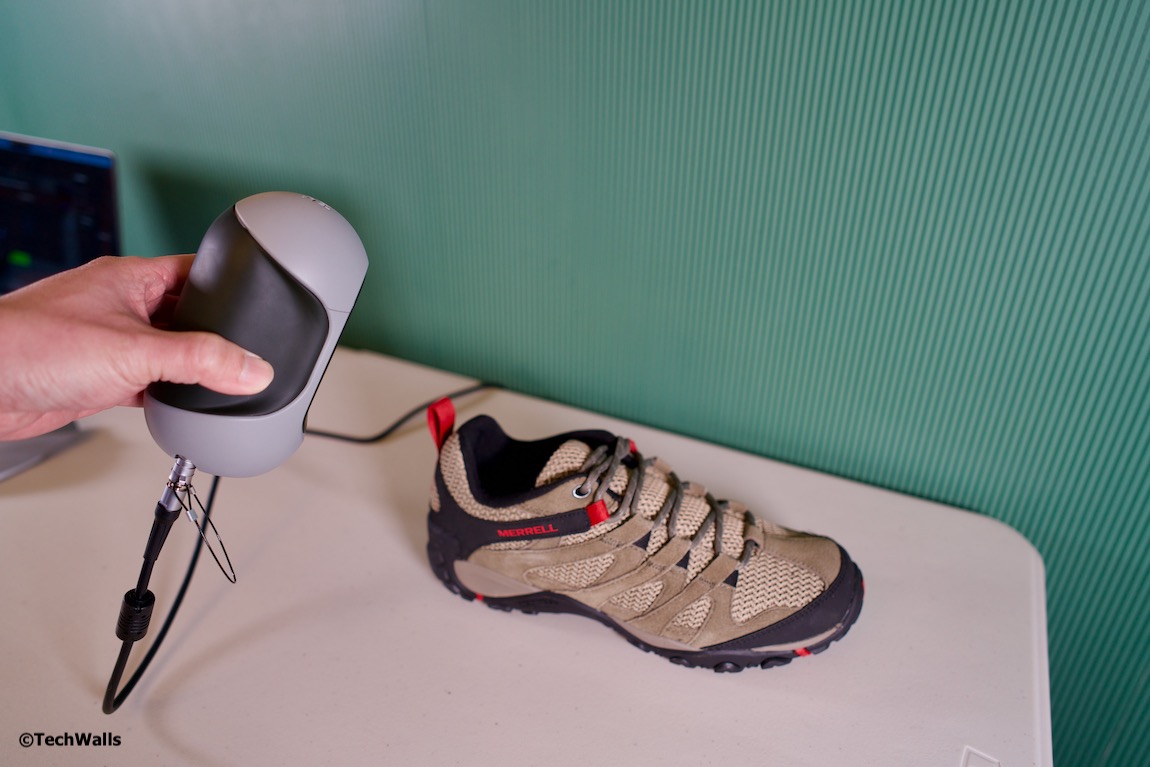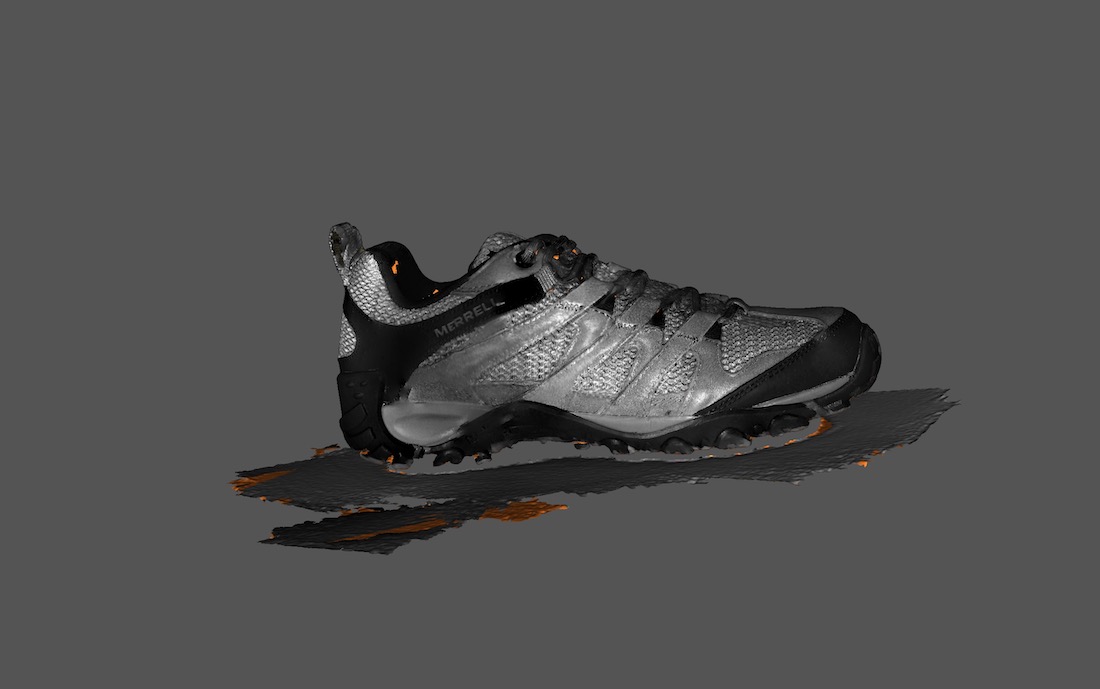 The Mole 3D scanner also features AI visual tracking, which means that there is no need for markers. The Mole 3D scanner can identify your target objectives completely, without the need for a single marker. It also pairs with a professional level color kit that supports shooting with cell phones or DSLR camera and scans capture complex color and textures. The Mole 3D scanner will automatically map the color to the models, making it easier to see the true color representation of the scanned object.
One of the key applications for the Mole 3D scanner is in product design. For example, designers and engineers can use the scanner to create detailed digital representations of physical prototypes, which can then be used for further testing and refinement. This is especially useful for creating accurate prototypes in industries like automotive engineering or aerospace.
In the jewelry making industry, the Mole 3D scanner can be used to digitize physical jewelry pieces, allowing for the creation of digital models that can be used for further customization or replication. This can help to streamline the production process and increase efficiency, as well as ensuring that every piece is unique and customized to the customer's specifications.
In the field of engineering, the Mole 3D scanner can be used to scan and digitize complex machinery and equipment. This can be useful for creating digital models that can be used for virtual testing and simulations, helping engineers to identify potential issues and make improvements before physical prototypes are produced. It is also an ideal tool for preserving cultural heritage. By digitizing physical artifacts, the information can be stored and shared digitally, helping to preserve the history and cultural significance of these objects for future generations.
In conclusion, the 3DMakerPro Mole 3D scanner is a versatile and high-precision device that can be used in a variety of industries, including product design, jewelry making, engineering, and cultural heritage preservation. Its accuracy and ease of use make it an ideal tool for capturing and digitizing physical objects, helping to streamline workflows and increase efficiency. It will be available for pre-sale soon and you can sign up now to get 42% off.
Disclosure: We might earn commission from qualifying purchases. The commission help keep the rest of my content free, so thank you!