ZTE Corporation. a global international provider of enterprise. telecommunication. and consumer tech solutions. in conjunction with Omdia. the globally leading market research firm, has jointly partnered and released a white paper on 5G messaging. The paper. titled "5G Messaging Poised to Deliver Ecosystem Innovation," redefines the technical scope and connotation of 5G messaging.
The white paper has analyzed operators' message service requirements in the 5G era and simultaneously introducing ZTE 5G messaging solutions. Below is a summary of the ZTE white paper on 5G messaging.
According to the White Paper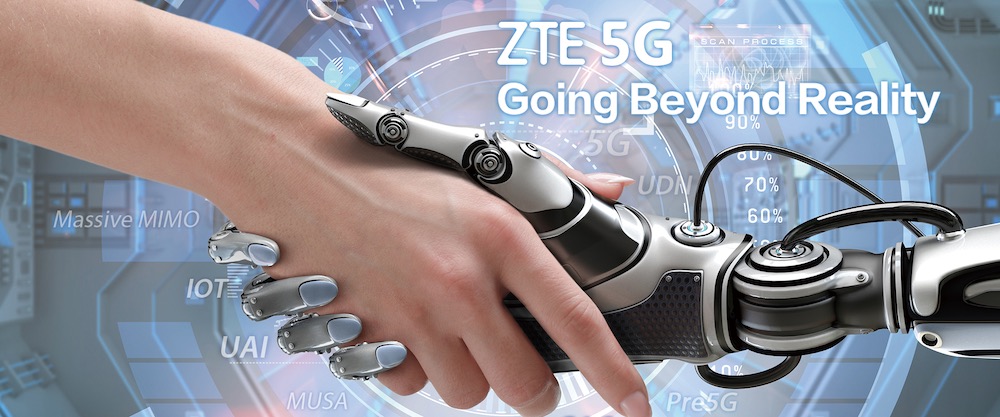 ZTE Corporation is the pioneer company to introduce the 5G messaging solution. Currently. ZTE has served over a hundred million users and has provided the world's first 5G messages using the 5G messaging platform.
ZTE 5G Messaging will allow telecommunication companies to access opportunities to elevate their original messaging services in the following key areas to generate revenue and innovate;
5G SMS for consumers
5G Rich Media Messaging for businesses and consumers
5G loT Messaging for connected devices
As a result. ZTE 5G Messaging can cover many service scenarios. for example. loT. enterprises. and individual consumers.
Using the 5G Messaging. telecommunication companies can fuse legacy messaging services with innovative business models and refreshed service delivery platforms.
ZTE's OpenLab provides parties with an end-to-end. integrated development and verification environment, as well as a service innovation platform. More than 30 5G Messaging service providers have been linked to this platform, and over 100 Chatbot applications provisioned.
Although messaging applications are common and have dived into operators' SMS traffic and revenue. SMS remains resilient. It should also be supported in 5G to provide continuity for consumers. enterprise messaging. and loT. 5G messaging provides operators with the chance to introduce SMS into the 5G era.
On the other hand. 5G Rich Messaging is suited as a more persuasive communications mode compared to SMS for brands and consumers.
Simultaneously. loT revenue and traffic are expected to 2025. and messaging will continuously play a critical role in allowing connectivity between things and between people and things. Realizing the maximum potential of 5G Messaging requires a robust ecosystem with committed parties across the value chain.
Key Messages from the White Paper
The ZTE 5G pace launches. and there is a rise in subscriber adoption of the tech. Omdia predicted that by the end of 2020. there would be over 236 million 5G subscribers globally. increasing to over 3 billion people by 2025. By the end of 2020. over 75 telecommunication companies launched the 5G network, representing a sizable addressable 5G messaging market.
5G Messaging conforms to all relevant industry standards. Designing a 5G Messaging service on software and hardware that complies with industry standards ensures a strong foundation for delivering a top-quality, reliable, future-proof, operator-grade universal messaging service.
Telecommunication companies can develop revenue streams and business models surrounding 5G messaging. Such include progressive support of current messaging services for consumers over 5G. providing existing services with a widely elevated user experience, or improving entirely new 5G-based messaging services for the enterprise. consumer, and service provider markets.
5G rich messaging has the highest potential for operators to elevate their messaging services for businesses. consumers. and things. Rich messaging is the upgrade from the usual SMS to improved messaging service types. for example. WhatsApp. Weixin. Facebook Messenger, and iMessage. However. rich messaging is situated as a global and interoperable telecommunication company service (like SMS), and it will permit fallback to MMS or SMS.
5G messaging uses an upgrade path for A2P SMS. RCS Maap (Messaging-as-a-Platform) and RCS Business Messaging draw on the global profile 2.5 and 2.4 specifications to allow businesses to provide their clients branded dual-way interactions with features payments. rich media, chatbots, and authentication services.
China Mobile has hinted at the possibilities of 5G messaging. China Mobile has played a crucial role in improving ZTE 5G messaging in their country. In May 2020. the telecommunication company was among the first globally to deploy a 5GMC. which has attracted over 100 million active users. The tech also helped develop 5G rich messaging services for different brands. This has allowed over 300 commercial and precommercial chatbots. Moreover, it is designing an ecosystem surrounding 5G rich messaging that includes handset manufacturers, developers. and brands.
Recommendation According to the White Paper
Telecommunication companies should play the central role in building the 5G messaging ecosystem. This translates to collaboration between vendors. various service providers. and application developers to improve 5G messaging-based services and create fresh business models.
The companies will have to continue supporting SMS in their 5G networks. SMS remains the only globally available messaging service on handsets and should therefore retain value for customers.
5G messaging loT market should not be overlooked. Massive loT is set to be a major industry vertical for 5G. with use and integration spreading across transport and logistics. consumer electronics. smart cities, among others, messaging is a critical connectivity service for massive loT that telecommunication companies should bank on as much as possible
4. The messaging ecosystem must focus on 5G rich messaging and/or A2P SMS to increase messaging revenues over 5G networks. The A2P is an essential service for businesses to engage with clients. Companies favor it since it is globally available reliable. affordable. and at the core of a fully established ecosystem. which can also be utilized for RCS Business Messaging/ 5G rich messaging.
5G Messaging and Terminal Types
These messaging services build on the current feature of the telecommunications industry. 5G messaging services, just like SMS. are designed for worldwide interconnectivity and security.
As a consumer, you don't need to download or acquire an app. Moreover, the operators will store all your relevant data.
According to the White Paper. 5G messaging services are natively available on the following.
5G data cards
loT terminals
The majority of 5G NR smartphones, except for RCS/5G rich messaging on Apple devices.
The services will also be backward compatible with 4G. 3G. and 2G feature phones and smartphones.
Bottom Line
ZTE is the first telco to introduce 5G messaging services. The ZTE 5G messaging service has already amassed over 100 million subscribers. Most users are reporting high speeds and connectivity with 5G messaging. According to the White Paper. ZTE is evidently committed to establishing its competitiveness in independent innovations in the 5G era.
Disclosure: We might earn commission from qualifying purchases. The commission help keep the rest of my content free, so thank you!