The term "vacuum cleaner" often conjures up a mental image of an upright vacuum. This style of vacuum cleaner has an iconic shape that most people will recognize. But just because it's iconic doesn't mean it's the best option when it comes to performance. An upright vacuum requires the user to exert plenty of effort pushing it around the home. And these models tend to have a hard time reaching those tight corners where dust bunnies really tend to accumulate.
Fortunately, vacuum cleaners have undergone plenty of changes since they were first introduced in the early 1900s. From rechargeable handheld versions to canister styles, from filter-less systems to improvements in suction technology, these cleaning tools are always taking on new shapes and features.
Now the ZeroG: The Weightless Vac is hovering onto the scene, bringing with it plenty of innovative features. What does this new tool have that its predecessors don't?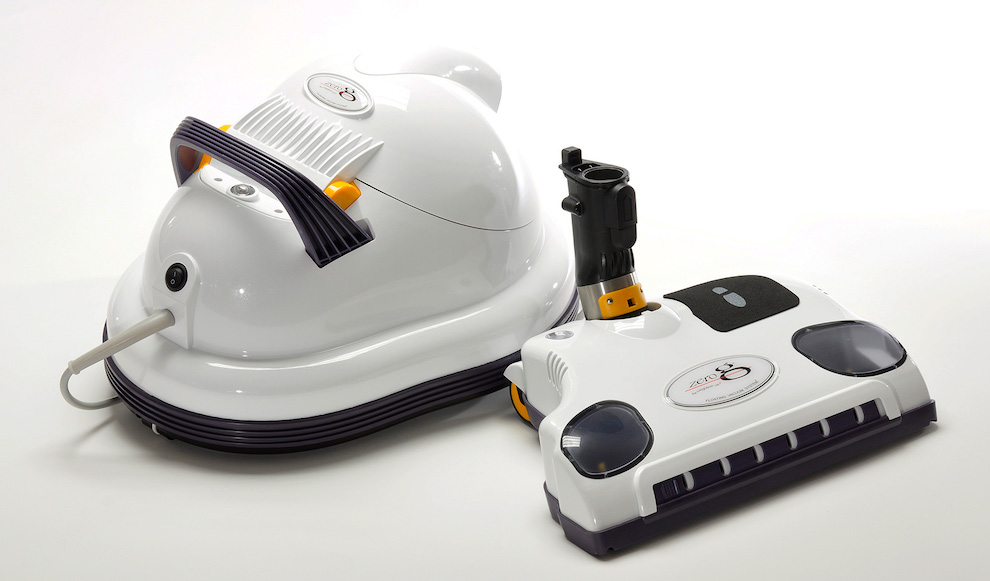 The Gliding Vacuum
For starters, it's incredibly lightweight and easy to maneuver through your home, from room to room. It actually glides on a cushion on air, so you don't have to worry about the wheels getting caught on anything. When you're moving between bare floors and carpets of varying thickness, the ZeroG's self-adjusting base allows you to focus on cleaning, rather than fidgeting with the height settings. The triple bearing brushroll system ensures you're able to pick up dust and dirt from any type of carpet.
Dual Motors
Its twin motor system helps you tackle different kinds of cleaning tasks. One motor creates powerful suction, and the other works with the detachable P5 powerbrush. The powerbrush has a stainless-steel telescopic wand that you can adjust to various lengths and swivel 360 degrees and can even reach far under most beds and furniture. This makes it easy to suction up dirt in even the most hard-to-reach nooks and crannies. Despite all its suction power, the ZeroG is a quiet worker. In fact, its motors only run at about 72 decibels.
Convenient Features
This vacuum also features "Smart Module" overload protection. If something gets jammed in the roller brush as you're cleaning, the ZeroG will instantly shut off. This protects the belt from burning out, and it gives you a chance to remove whatever item is stuck.
Another convenient feature is the length of its cord. Measuring 30 feet in length, the power cord makes it easy to reach various rooms in your home without having to constantly switch outlets.
The filter bag is replaceable with a standard 3-ply paper version, or you could opt for the 5-ply allergen version. . Additionally, the ZeroG offers an industry-exclusive (patent-pending) anti-microbial bag which is infused with silver ions. This is the technology used in surgeons' masks and provides an extra layer of cleaning performance. Since this is a multi-stage filtration device, the charcoal-impregnated motor pre filter also plays an important role.
Durability
What good would all this technology be if it couldn't stand the test of time? The ZeroG has durable parts, including long-life motors and stainless-steel components. Once you start using this weightless cleaning machine, you won't need to look for a new vacuum anytime soon.
At the end of your cleaning session, the vacuum's sleek profile makes it easy to store away in a closet.
The ZeroG comes with a two-year, "bumper to bumper" warranty and has a 30-day, no-risk, money back satisfaction guarantee.
Disclosure: We might earn commission from qualifying purchases. The commission help keep the rest of my content free, so thank you!