Reflexology is a system of message using subtle pressure on certain areas of the foot to provide a wide range of benefits. It originates from China back in 2300 B.C. and it is still quite popular in Asian countries nowadays. A massager footrest like the one from ZANZIVA Ergonomics is a simple way to apply reflexology to our body everyday.
Disclosure: We received the footrest in exchange for the review. We spent time testing to make sure the review is honest and unbiased.
According to the American Journal of Obstetrics and Gynecology, reflexology can aid in the following conditions: Asthma, back pain, chest pain, PMS, heart disease, childbirth, constipation, migraines, headaches, multiple sclerosis, or nervous exhaustion. Different areas of the feet are connected to specific organs and areas of the body, so foot massaging actually affects your entire body. For instance, the middle of the sole connects to waistline, the inner area of the core connects to small intestine, or the area beneath the ball connects to large intestine. To apply the treatment properly, you can check out the pressure point map. Reflexology can also help with emotional healing, especially when we have symptoms related to depression, anxiety, or insomnia.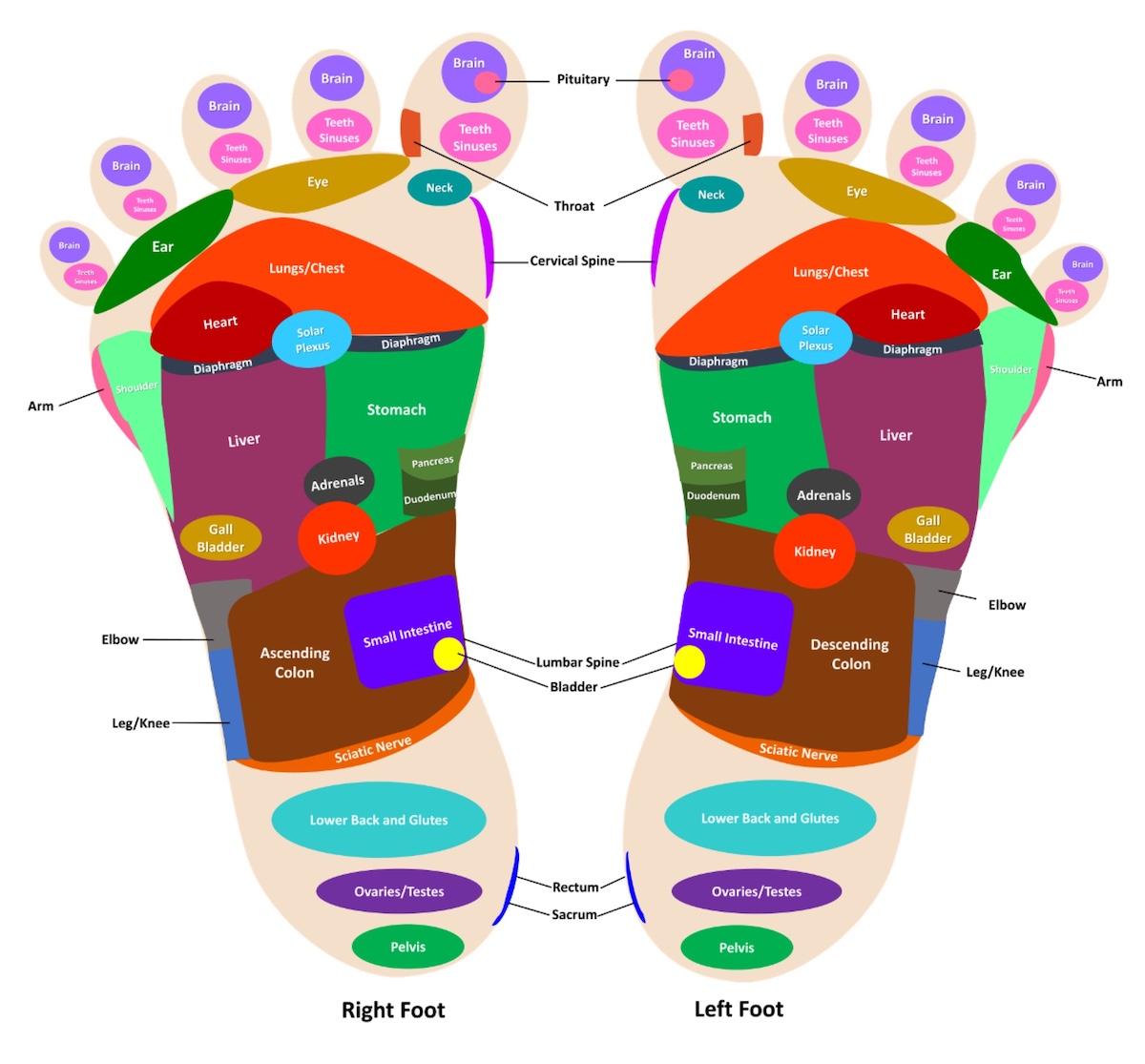 The ZANZIVA footrest comes with a floor mat and a wooden messaging tool. I just put it under my desk and started using immediately. Notice that there are 2 sizes for you to choose from; The LOW is made for people higher than 5'6″ while the HIGH is for people lower than 5'6″. They both come in 4 colors: blue, green, gray, and pink. The footrest is made of plastic and has a maximum load of 130 lbs, therefore, you shouldn't stand on it. Although the body is made of plastic, it is fairly thick and sturdy and you can even make it more stable and heavier by removing the black plug and filling it with sand.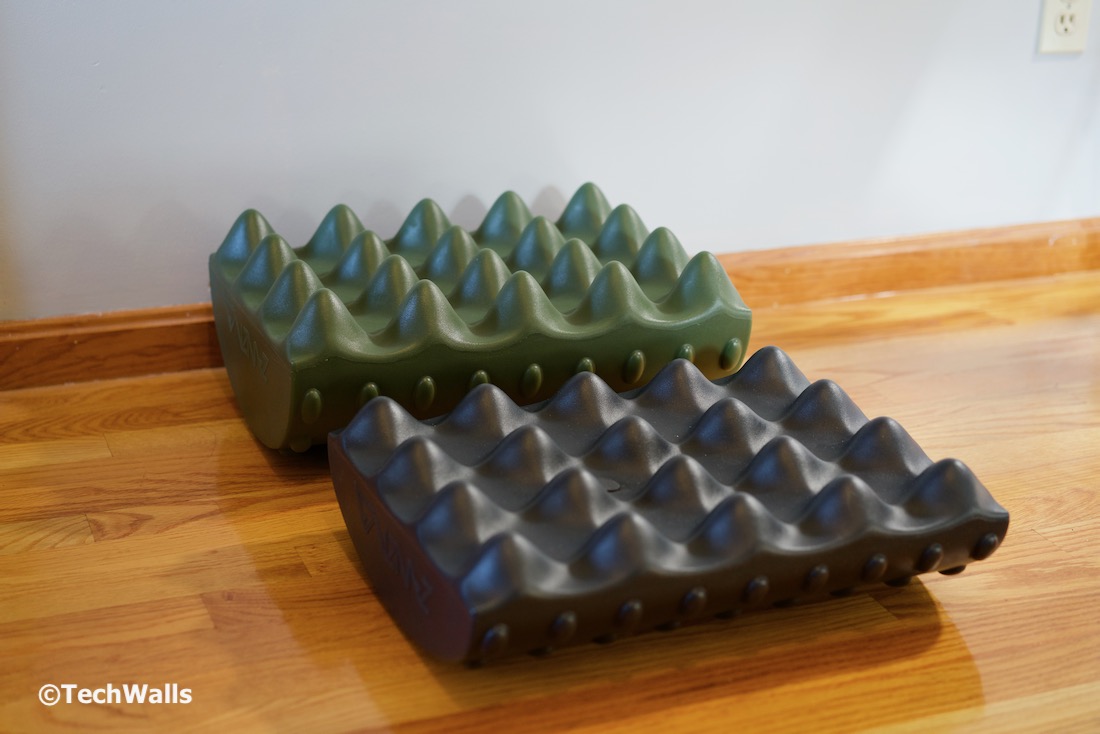 I always recommend people to use a footrest because it helps improve posture and avoid back pain, especially when we have to work a whole day in front of the screen. The ZANZIVA is better than some of my previous footrests because it includes both light and deep tissue massage nodules to reach pressure points and help relieve strained muscles. I really like using the larger nodules because the footrest would be rocking and I can feel my blood circulation is improved significantly during work. Although it doesn't provide deep kneading massage to relax our feet like some dedicated electric massager, it is way better than most non-electric footrest on the market.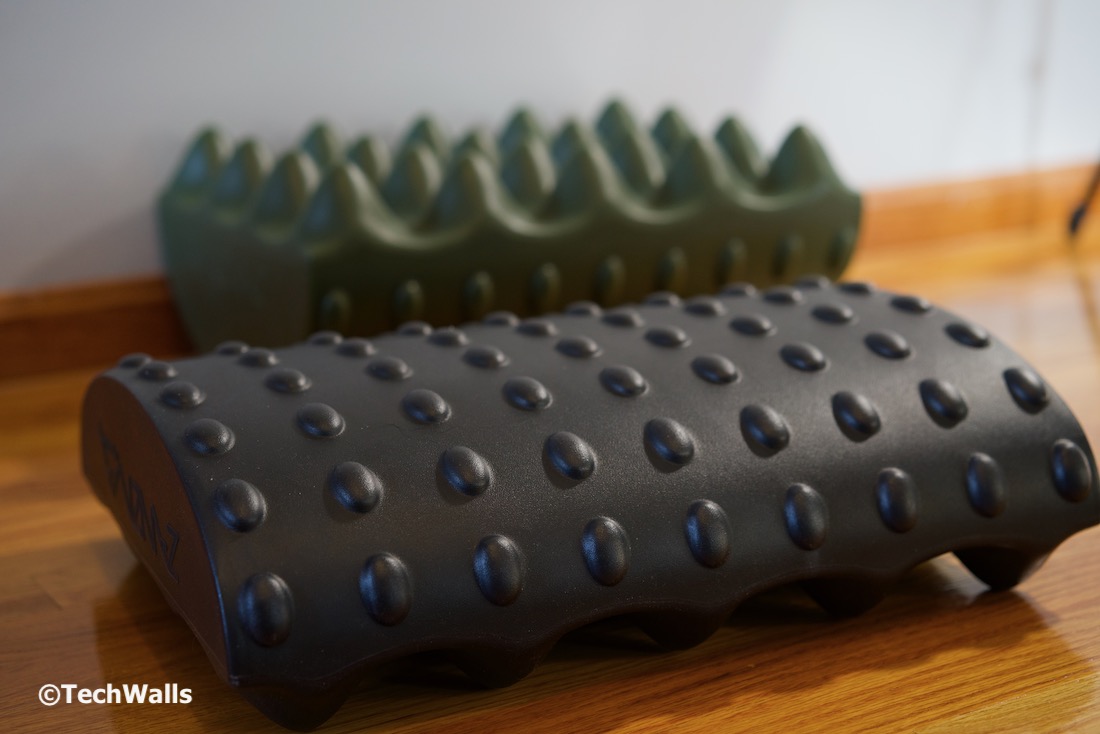 I tested the product for a few weeks and really like it, however, the biggest obstacle is its high price tag starting from $69. We'd highly recommend it if it is dropped a little lower.
Disclosure: We might earn commission from qualifying purchases. The commission help keep the rest of my content free, so thank you!