Of course the popular smartphone the Xperia Z1 compact shares everything with its flagship smartphone, but there are some known differences as well like the screen size and the resolution from 5-inch supporting a resolution of 1920 x 1080 on the Xperia Z1 to a 4.3-inch screen supporting a resolution of 720 x 1280 on the Xperia Z1 compact.
The battery size has also been lowered from 3000mAh battery on the Xperia Z1 to 2300mAh battery on the Xperia Z1 compact, but all this was mentioned on their website.
There might be some other difference as well that we haven't noticed yet. The Xperia Z1 has a gorilla glass on both of its sides that includes front and back, but according to a reviewer the Xperia Z1 compact might have a polished polycarbonate back which is also a type of plastic, while Sony said that the Xperia Z1 compact have same glass used on its front and back like on the Xperia Z1. Sony responded to the statement the reviewer made by saying the rear panel is of course made of glass and normally that would be the end of it but it gets a little more interesting than that.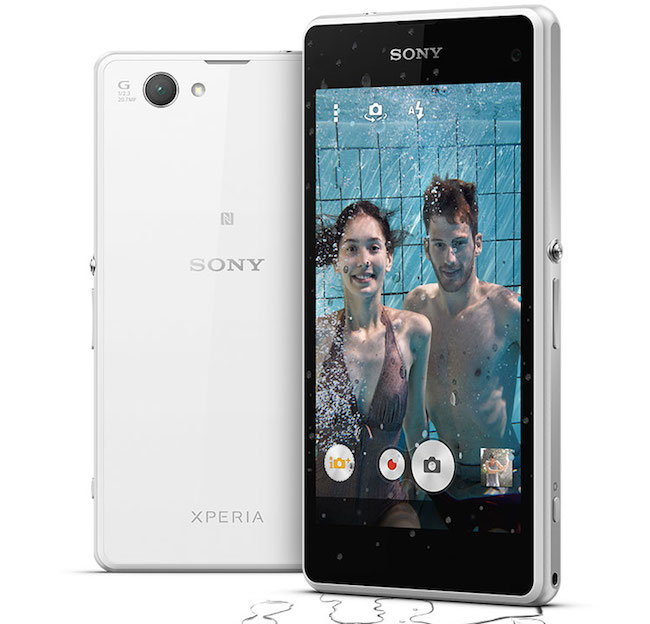 Judging from the White Paper regarding the Xperia Z1 compact the company originally wrote that the front and back of the Xperia Z1 compact have been made out of glass but now they have made a change on the White Paper and re-editing it and what it says now is that "The front side of the phone is made from durable tempered glass". Now what confuses us is that why would Sony do that even after justifying to the reviewer that the back side of Xperia Z1 is made of glass? This change was done of February 6th.
This brings a lot of questions to everyone's mind as to why would Sony do that and hopefully they would clear this up as soon as possible, because if the company can lie about something like that then we doubt if it has the same hardware that the company promises. We are sure people would try to investigate more about the Xperia Z1 compact.
Disclosure: We might earn commission from qualifying purchases. The commission help keep the rest of my content free, so thank you!