I've reviewed a lot of Xiaomi's lighting products lately but the Xiaomi Yeelight is the first bedside lamp. And as you expect, this is another smart product and it can be used for different purposes. Let's check it out.
Unboxing & Testing
Features & Performance
The Xiaomi Yeelight has a shape of a circular cylinder, with the aluminum base on the bottom and 16 million color Osram RGB LEDs right above. The product has a very impressive build quality. The top part is made of plastic but I feel like it is made of glass because the layer is pretty thick and clear.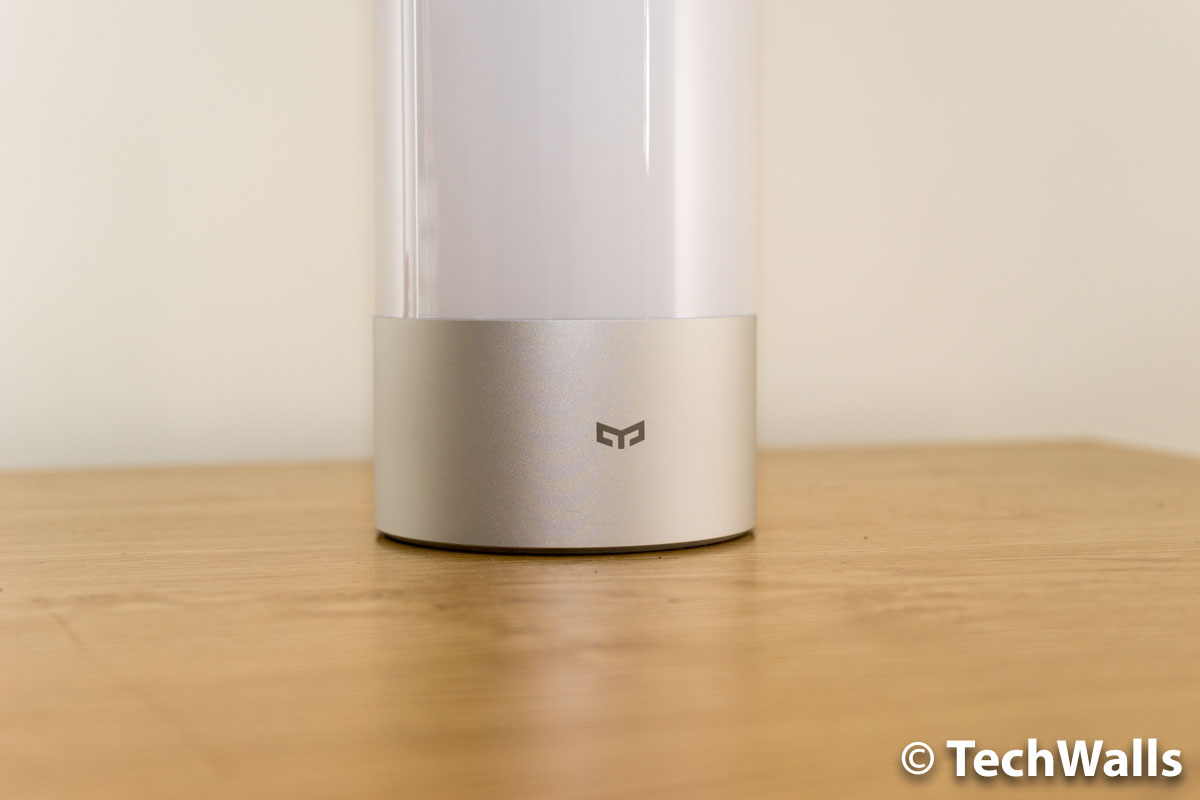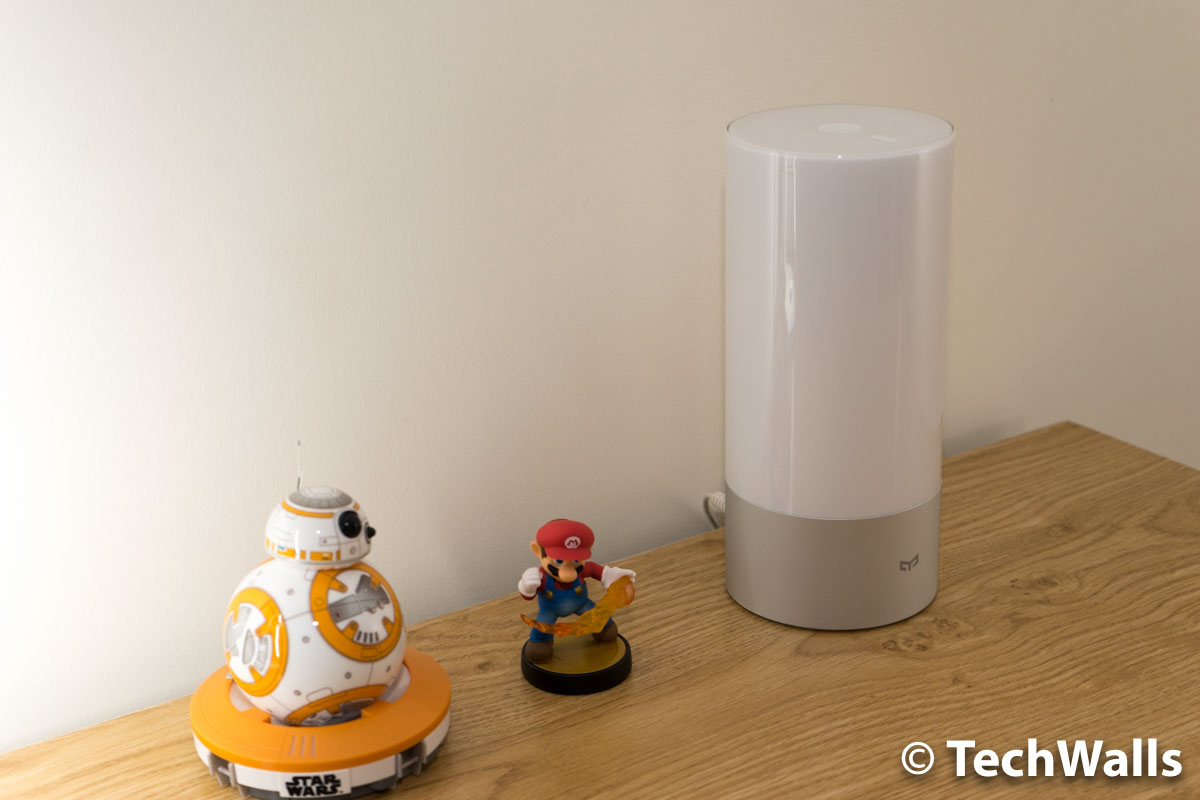 On top of the product, you can find 2 buttons including the power button and lighting mode button. Moreover, it provides touch control on the surface. You can adjust brightness by swiping along the edge, or swiping while pressing the lighting mode button to adjust color temperature (from 1700K to 6500K).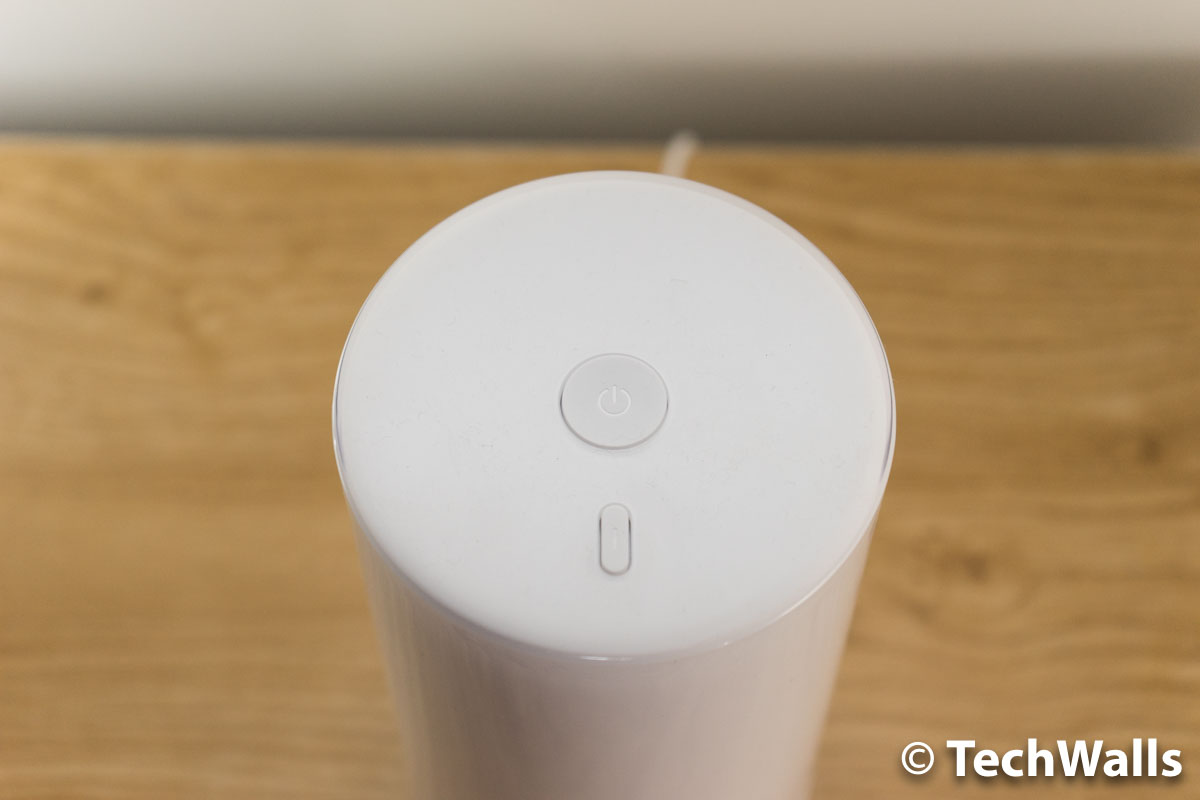 If the control is not intuitive enough, you can install the Yeelight app to control the light and make it smarter. After connecting to the lamp, you will be able to turn it on/off right in the notification bar. Or you can open the app and adjust brightness, adjust color temperature, set timer, choose Flow mode to change the light continuously, or set color temperature using your phone camera.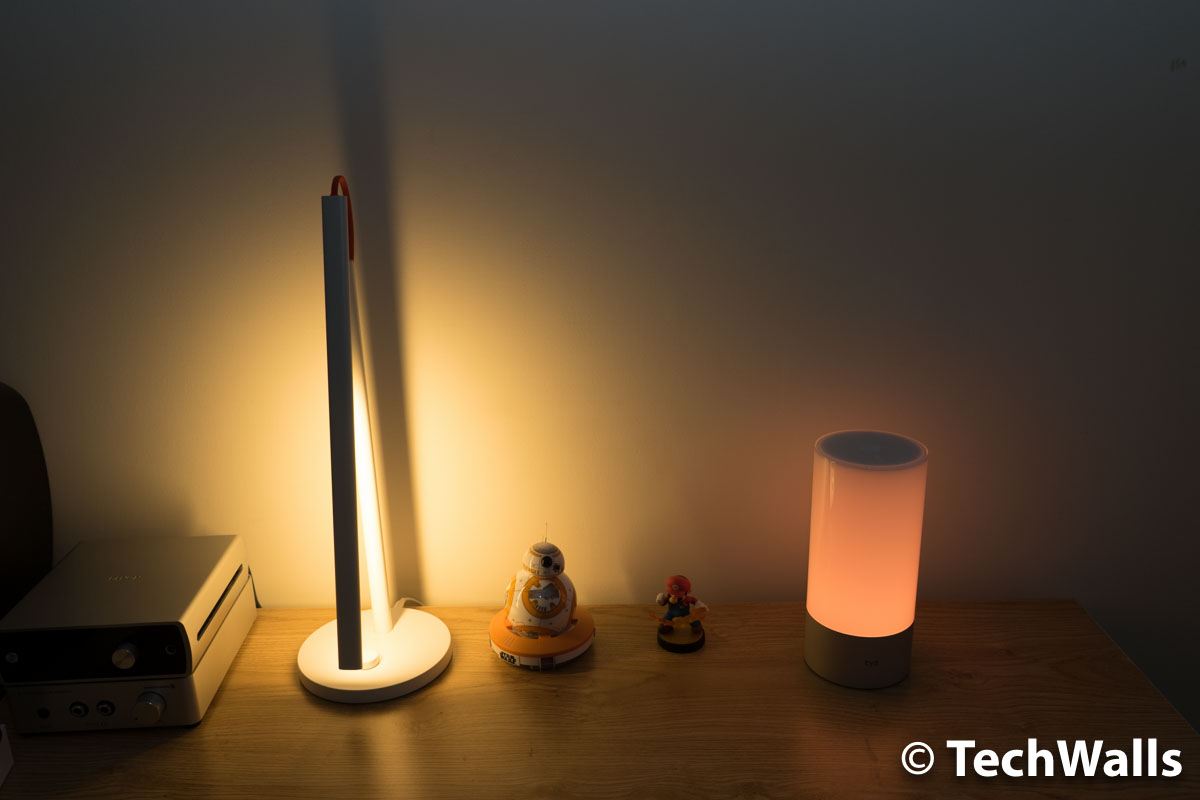 An awesome feature of the product is that the light will turn off automatically when you fall asleep, however, it will require you to wear the Mi Band and sync it to the lamp. You can also set wake-up timer and the light will be turned on gradually 30 minutes before the time.
The Yeelight is obviously ideal when used as a nightstand lamp, however, you can also use it anywhere in your house because it can easily fit in any furniture. For example, you can place it in your living room when your family is watching a movie, or just place it on your desk when you're working at night. Notice that the light is not bright enough for reading.
Overall, I think this is a decent product if you're looking for a bedside lamp. If you want to look for a brighter lamp for reading books, I'd recommend other Xiaomi's products like the Xiaomi Smart LED Lamp.
Disclosure: We might earn commission from qualifying purchases. The commission help keep the rest of my content free, so thank you!