Xiaomi has made a lot of interesting products lately but a DIY toy robot is something I didn't expect. In this post, we're going to check out the Xiaomi Mitu Builder Robot.
Unboxing & Testing
A LEGO Mindstorms Alternative?
As soon I opened the box and started assembling the Mitu, I found the parts very familiar. Yes, they look like parts of the LEGO Mindstorms EV3 set, they are even 100% LEGO compatible. The parts don't feel sturdy and fit snugly together, some even drop out easily. Having said that, they're good enough and the final model still looks very pretty.
The Mitu set is even more complicated. It has 978 parts as compared to 601 parts on the LEGO set. At the moment, you can build 7 official models with this set and the robot you see above is, of course, the coolest one. The other models include a bike, an airplane, a tank, another robot, and a dinosaur.
This is a self-balancing robot that could stand on the 2 wheels and you can use an Android or iOS app to control it. Everything is showed in the video on top.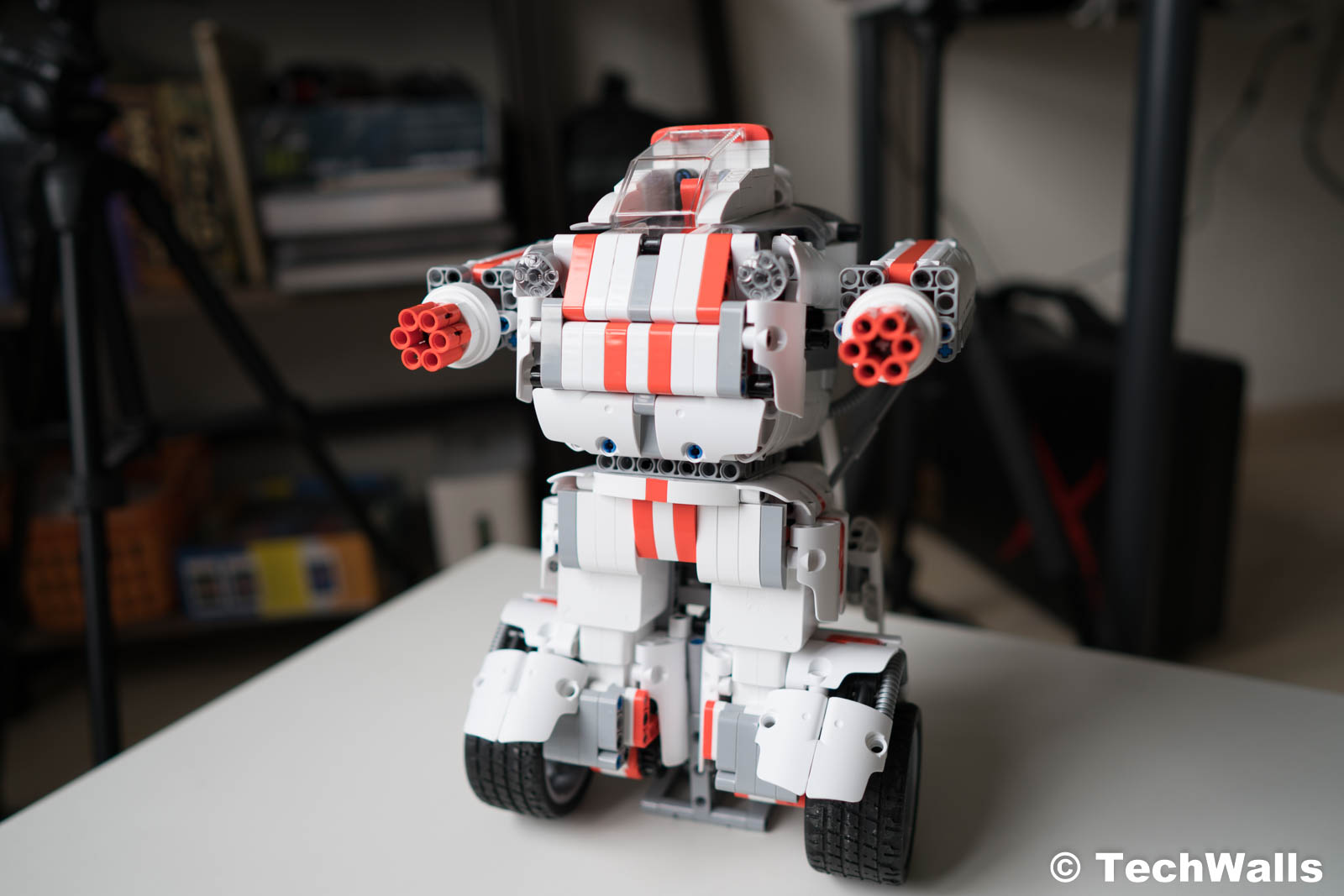 I tried the app control but honestly, it was not a good experience. The delay is quite significant and the robot moves very slowly. Sometimes, it becomes unresponsive and even loses connection, so I didn't really enjoy playing with it. I was quite frustrated when the robot failed to balance itself and fell to the ground.
Besides, there is not much you can do with the app. There are 3 sections in the app, which are app control, route planning, and programming. However, you will get bored with it very soon because all the robot can do is moving around.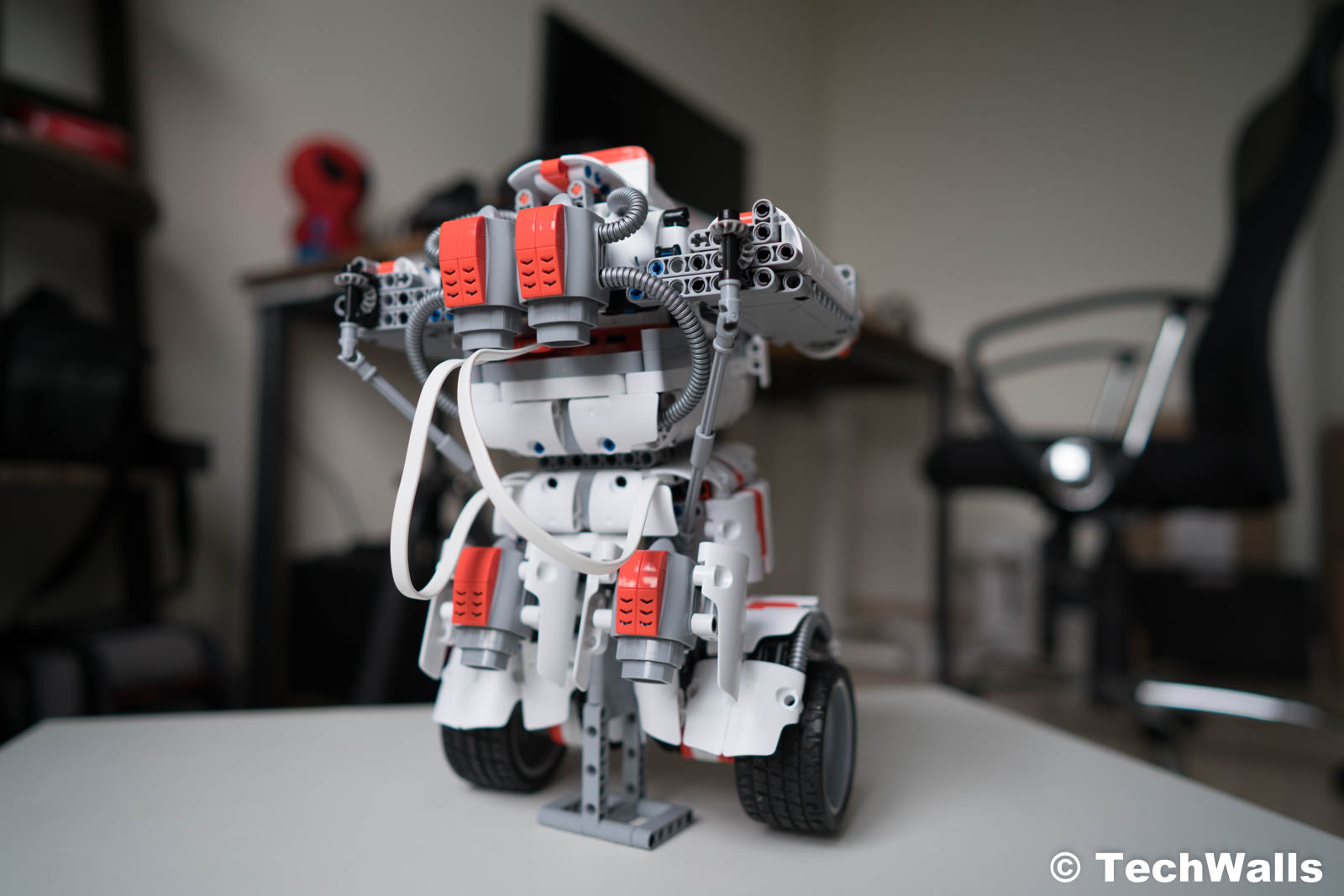 This is a huge limitation as compared to the LEGO set. The Mindstorms EV3 has more advanced programming options and comes with some interesting sensors like color/light sensor, touch sensor, and IR sensor.
Should You Buy the Mitu Builder Robot?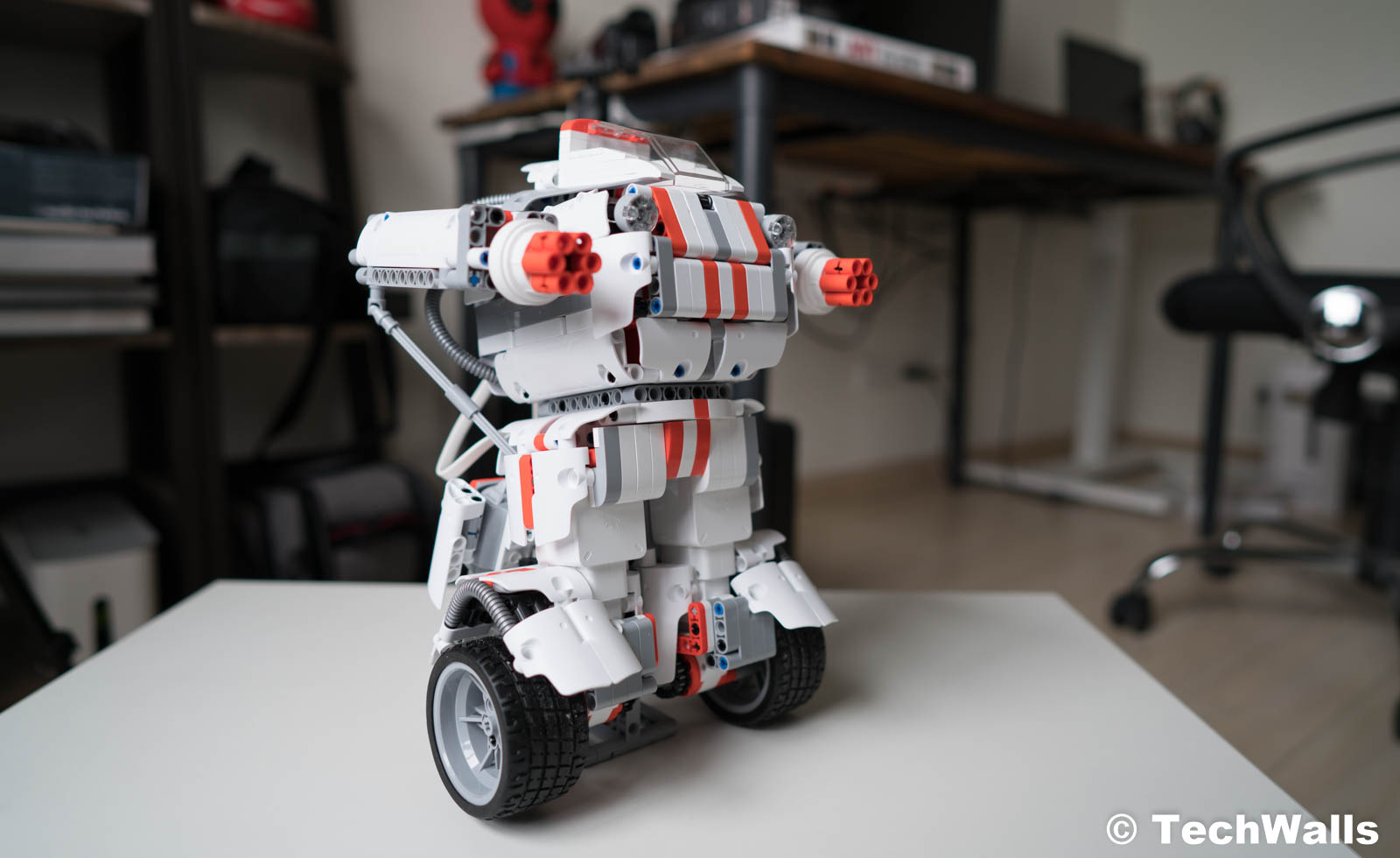 The Mitu robot is really good-looking, so I did not regret 6-7 hours spent to put it together. At the moment, it is obviously not a LEGO alternative but I still love showing it off on my shelf.
Notably, the toy is super cheap. As of review time, it costs just around $100 while similar products like the LEGO Mindstorms EV3 costs $350. The Xiaomi Mitu Builder Robot has a lot of room for improvement but it's totally worth $100 in my opinion.
Buy Xiaomi Mitu Builder Robot on Amazon or GearBest
TechWalls Rating
Design & Build Quality - 8
Features & Performance - 6
Disclosure: As an Amazon Associate, I earn from qualifying purchases. The commission help keep the rest of my content free, so thank you!