Air purifier was a niche product and I saw very few people actually use it in the United States. However, when I lived in Asia a few years ago, Xiaomi air purifiers were so popular and they were among the best choices on the market. People there were recommended to get an air purifier to protect their own health because sometimes the air could be too polluted to go outside. Although I lived in a suburb, there was a lot of smog from crop burning and construction areas nearby. I bought a Xiaomi air purifier and was quite satisfied with its performance.
I thought that I would never need an air purifier again after moving to the US. Every year, wildfires keep raging Northern California, making residents suffer from smoke and ash. The hazardous air-quality conditions could lead to a lot of health issues like burning eyes, runny noses, bronchitis, asthma attacks, or heart attacks. Moreover, the smoke does not stay in the West Coast; It actually spreads to the East Coast sometimes and therefore, affects the whole country. An air purifier like the Xiaomi Mi Air Purifier 3H now becomes an essential appliance in our daily life.
Disclosure: We received the air purifier in exchange for the review. We tested it for a few weeks to make sure the review is honest and unbiased.
Unboxing & Setup
Features & Cleaning Performance
Similar to many other Xiaomi products, the Mi Air Purifier 3H features an all-white plastic exterior. It doesn't look like a premium product but I really like the minimalist design because it could easily fit into any furniture. The product is super easy to set up and you just need to plug it in and start cleaning the air in your room.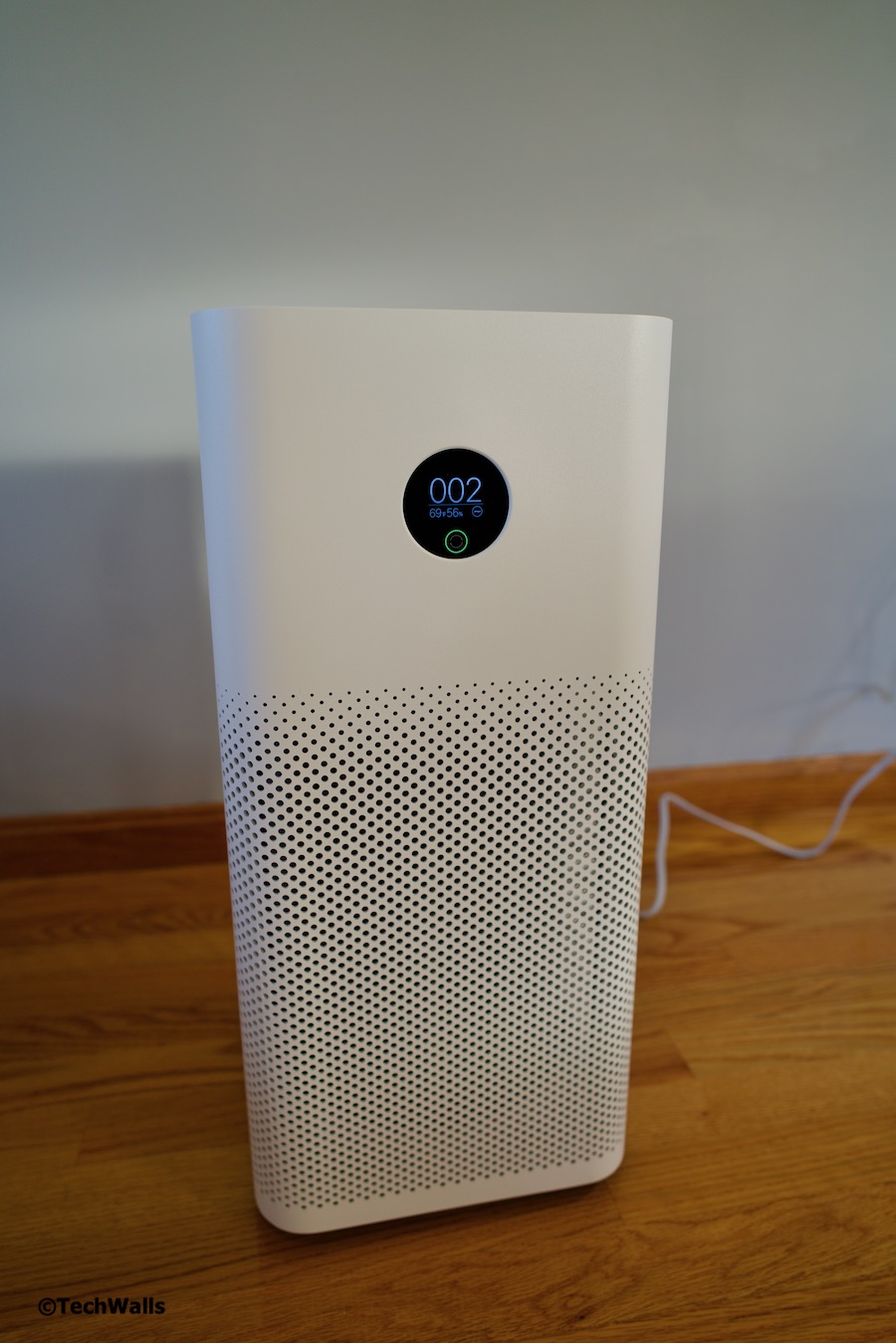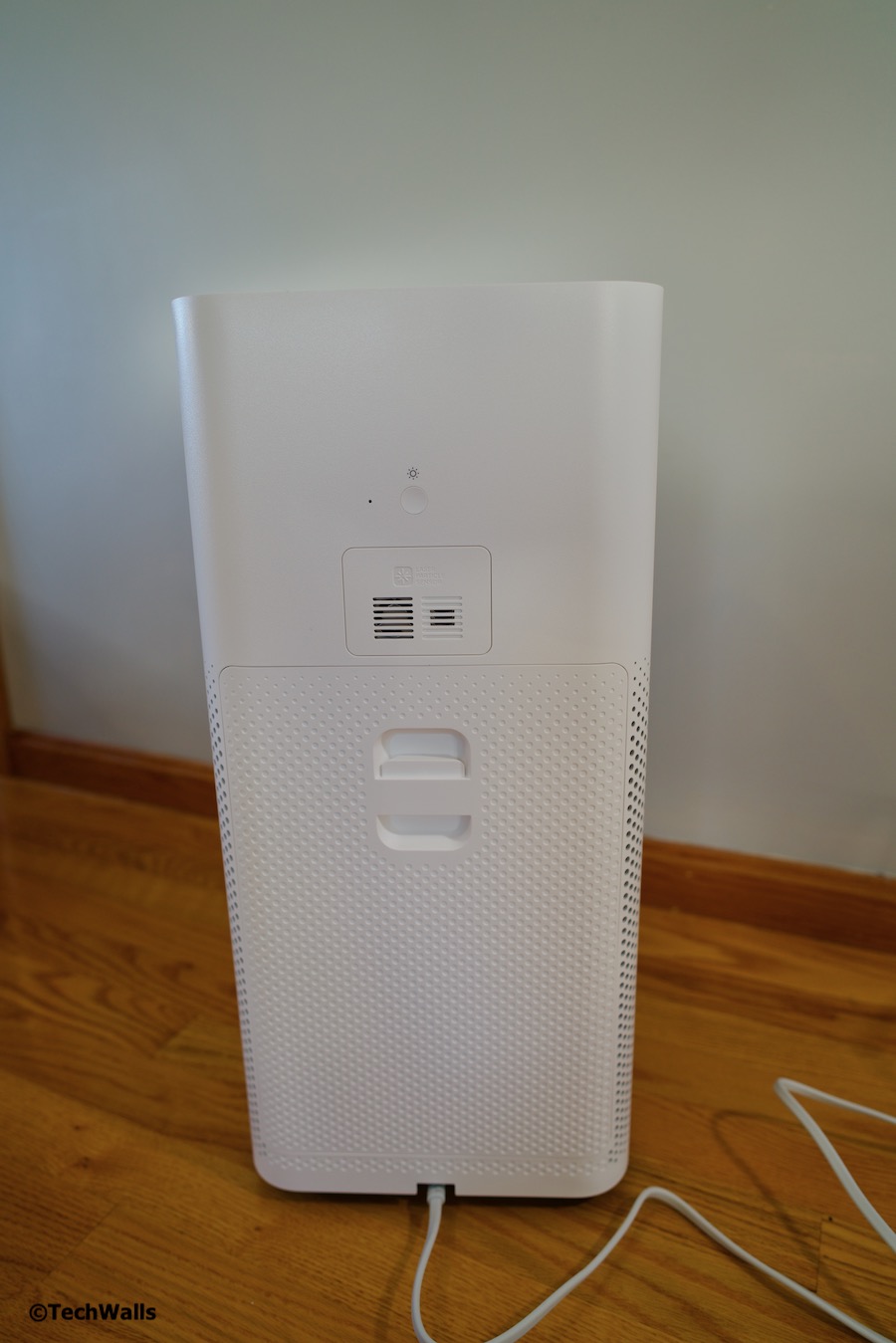 On the front of the purifier, there is an OLED display with a touch button to switch between modes like fan level 1-3, sleep, favorite, and auto mode. The display shows the current indoor level of PM2.5 in µg/m3, room temperature, humidity, and selected mode. To get access to all features, you can set it up with the Mi Home app. The app offers the same controls and information as shown on the H3's display, besides, you can check filter status and set schedule to turn it on/off. However, it won't be able to monitor indoor air quality historically. The most useful feature is that I can connect it to Google Home or Amazon Alexa to control the air purifier with my voice, as well as set up routines to run it automatically.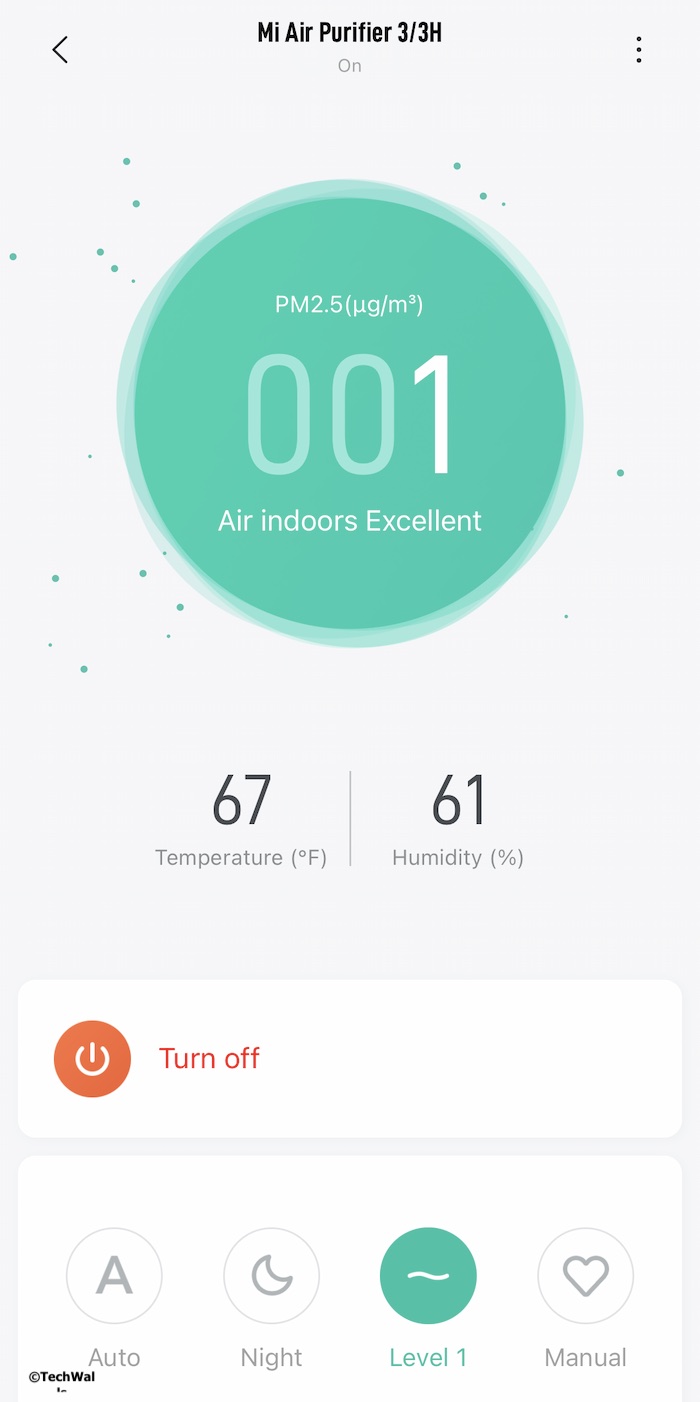 The 3H has the same working mechanism as many other air purifiers on the market. When it turns on, the fan on top starts running and it sucks the air in through air inlets around its body; The clean air will pass through while all pollutants and particles are trapped by the filter. The 3H's filtration system features 3 layers: the first one captures large particles like hair, dust, or cotton fibers, the 2nd layer is a high efficiency filter capturing allergens as small as 0.3 microns and pollutants like cigarette smoke, and the 3rd layer is an activated carbon filter absorbing formaldehyde, VOCs and other harmful gases. You will need to replace the filter once every 6-12 months. At this time, the replacement filter costs around $55.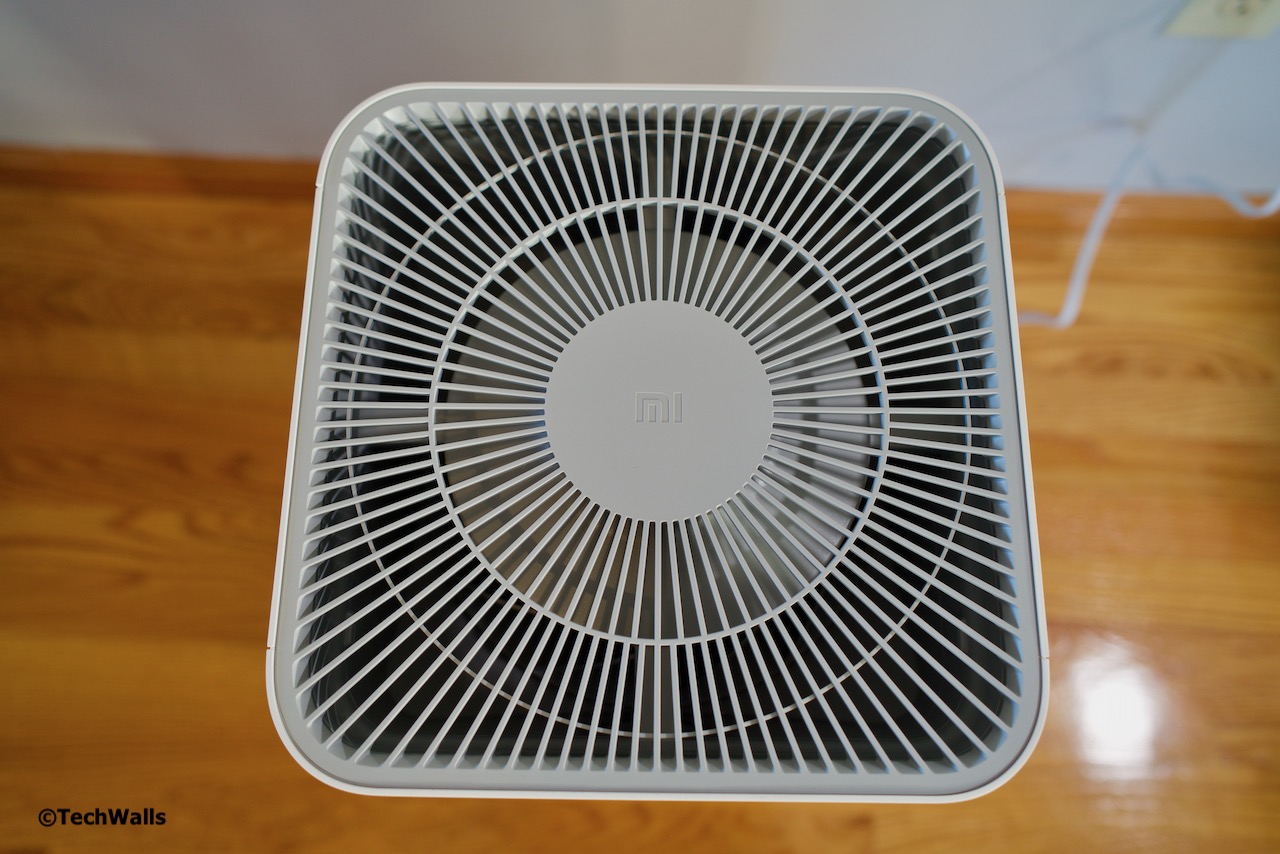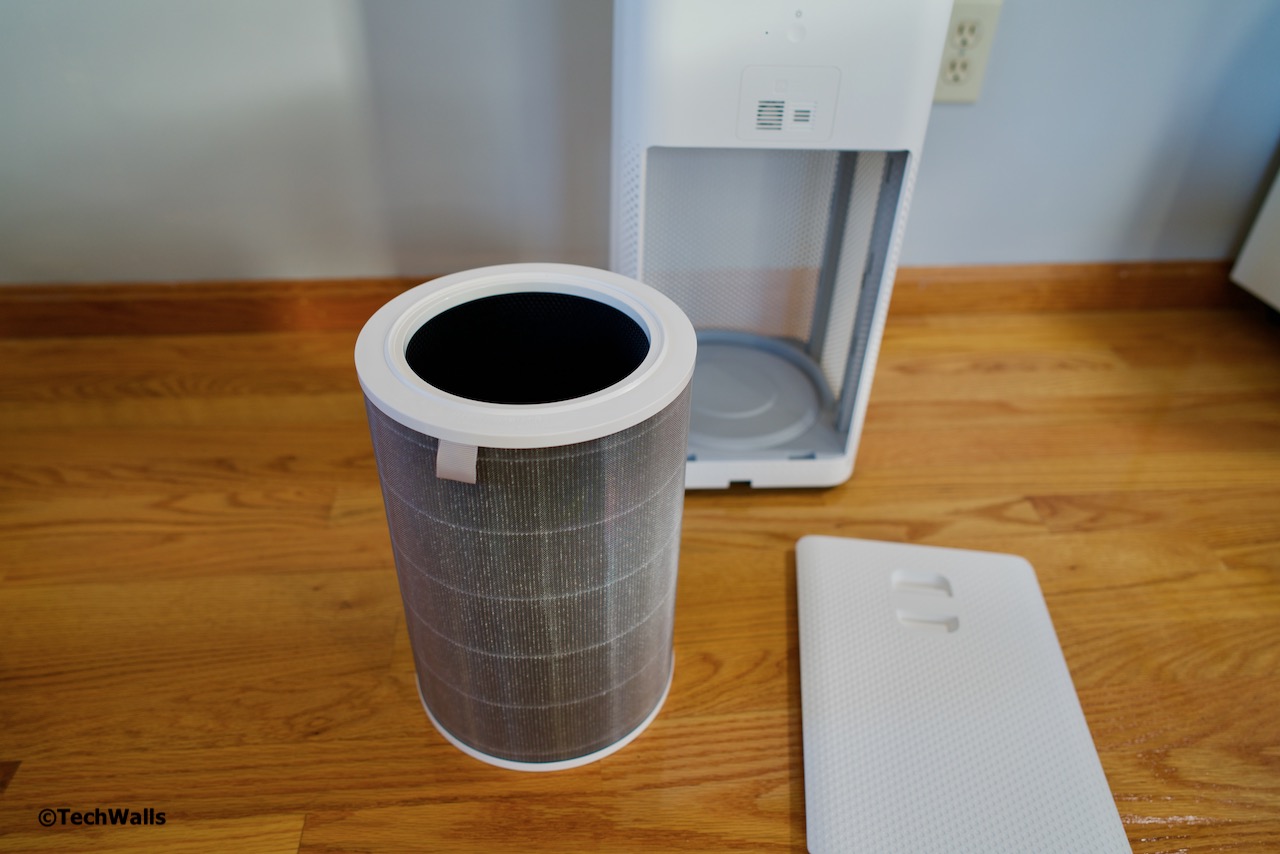 The air purifier features a high-precision laser PM sensor which can detect even slight pollution. It is almost winter now and it is a good idea to use the air purifier because we close all windows and doors all day. Sometimes, indoor air might be more polluted than outdoor air, so the 3H can keep providing clean air during winter and circulate the air at the same time. Since the fan projects upwards, it doesn't blow air to make us cold. I can't properly test the filter because my current indoor air quality is perfect and I don't have enough equipments to measure particles. However, you can check out some other professional tests; Most show that the particles can be reduced by 90% after just one hour running in a 560-sq-ft room. According to Xiaomi, the 3H is suitable for medium and large rooms of up to 484 sq ft. It boasts 233 cubic feet per minute CADR which means it can deliver 6,330 liters of clean air per minute.
Overall, the Mi Air Purifier 3H is a reasonably priced air purifier and it gets the job done. You absolutely don't have to pay more for expensive purifiers that have the same or even worst performance.
Disclosure: We might earn commission from qualifying purchases. The commission help keep the rest of my content free, so thank you!