A Portable Document Format known as PDF is one of the most popular file formats utilized all over the world. You can create newsletter, legal documents, eBooks, contract electronic papers, advertisement papers and much more with a PDF.
In fact, as long as you deal with computers, there is a high chance that you will work with PDF files. If this is the case, then you will need a platform where you can maneuver and Edit PDF files to what you want. Over the years, most people have thought that the Adobe is the only editor but the truth is that there is one which can do even better at lower cost and that is Wondershare PDFelement. Just relax and read on as we take a look at this wonderful software.
Wondershare PDFelement Possess the Industry Leading OCR Tool
Make no mistake; OCR tools have revolutionized PDF editing system. In fact, it is one of the best features any PDF editor is expected to have. Wondershare PDFelement has keyed into this feature to bring to its numerous customers the ability to turn image based PDF's into editable, selectable and searchable documents. The OCR will quickly recognize numbers, text and images in your PDF files as it maintains the document layout.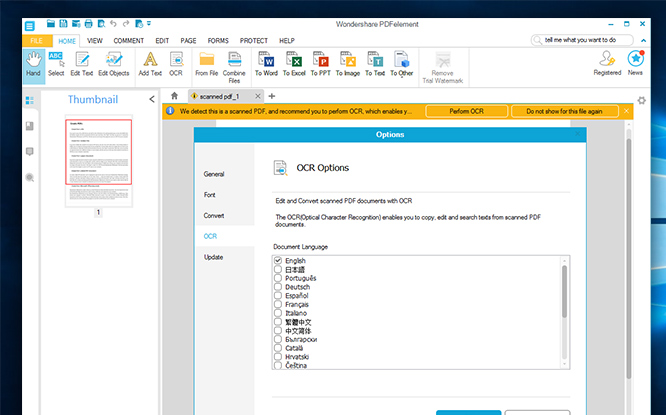 With PDFelement, You Have the Most Powerful Form Filler and Creator
What this does is to help you conveniently fill out forms by automatically highlighting all the fillable fields. You have the option of creating personalized forms with field options that include drop-down lists, buttons, text field etc.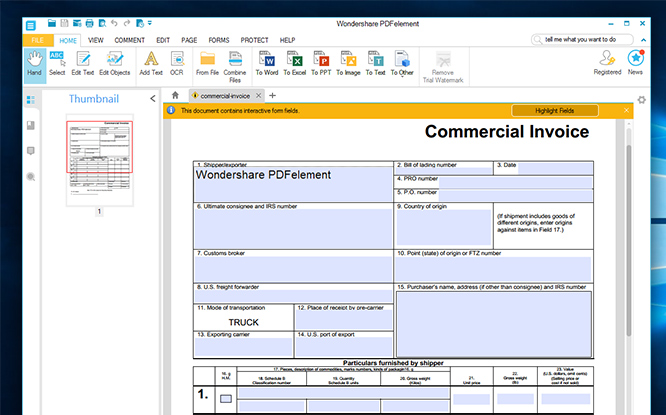 Password Protection for Your PDF Documents
Many users like to protect the content of their files and Wondershare PDFelement offers that opportunity. You can encrypt the file and apply password in order to prevent any unauthorized access or changes to your PDF files. Therefore your confidential PDF files are protected and restrictions applied to editing, printing and extracting your PDF files.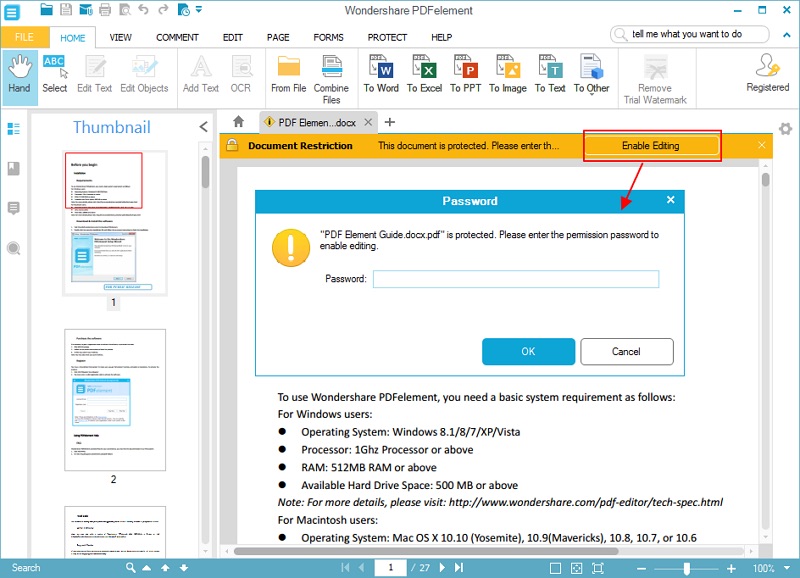 Digital Signature For Your PDF documents
This is one of the key differences when compared with other editors. Digital signature is a big boast for the authenticity of any PDF document. PDFelement is equipped with industry standard digital signature service. The implication of this is that you have the opportunity to create personalized encrypted digital signatures and quickly sign PDF documents or create one for your handwritten signature. Whichever one you want, the choice is yours.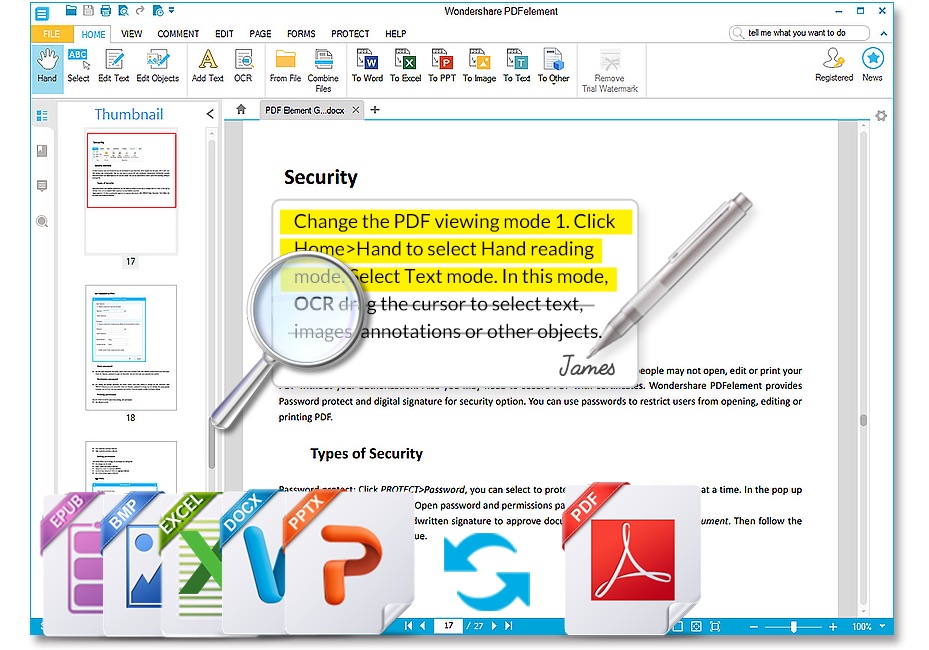 Much More Great and Exciting Features
Apart from features listed above, Wondershare PDFelement is also packed with other exciting features which will give you real value for your money. For example, you can carry out any kind of editing, extracting pages from a PDF document, merging and splitting of multiple file formats, annotating PDF and redacting PDF documents.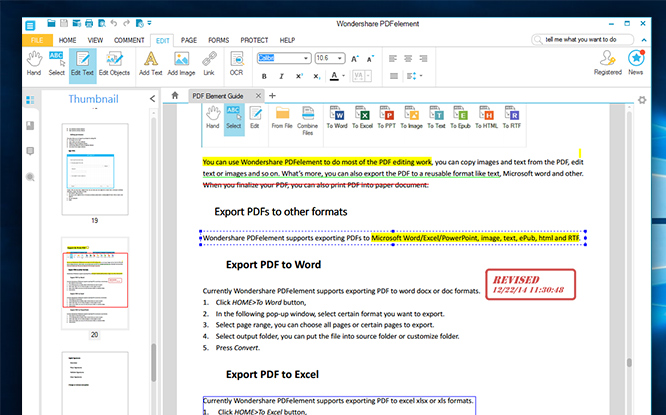 Conclusion
Yes, instead of spending much more on Adobe, Wondershare PDFelement is a worthy alternative. It is simple, user-friendly but powerful software packed with so many features that can solve any of your PDF needs. All you need to do is to download the software from the official website and you can even start with the trial version if you like.
Disclosure: As an Amazon Associate, I earn from qualifying purchases. The commission help keep the rest of my content free, so thank you!