We have the Oscars for movies and the Grammys for music, well, we've yet to find a catchy name for our app awards (Appies doesn't sound right), but in the meantime, we've still got to name some winners for the most popular categories. Let's get started!
Music – Spotify
For nearly a decade, Spotify has reigned as the undisputed champion of music streaming. Although undoubtedly forever changing the way music is consumed, it's hard not to love the instant accessibility and the gigantic library of songs which Spotify gives users. The recommended suggestions function is simply incredible, as the 'Release Radar' and 'Discover Weekly' playlists are both heavily tailored to your individual music tastes. Recent additions like podcasts and videos only serve to bolster Spotify's claim as the greatest music streaming app.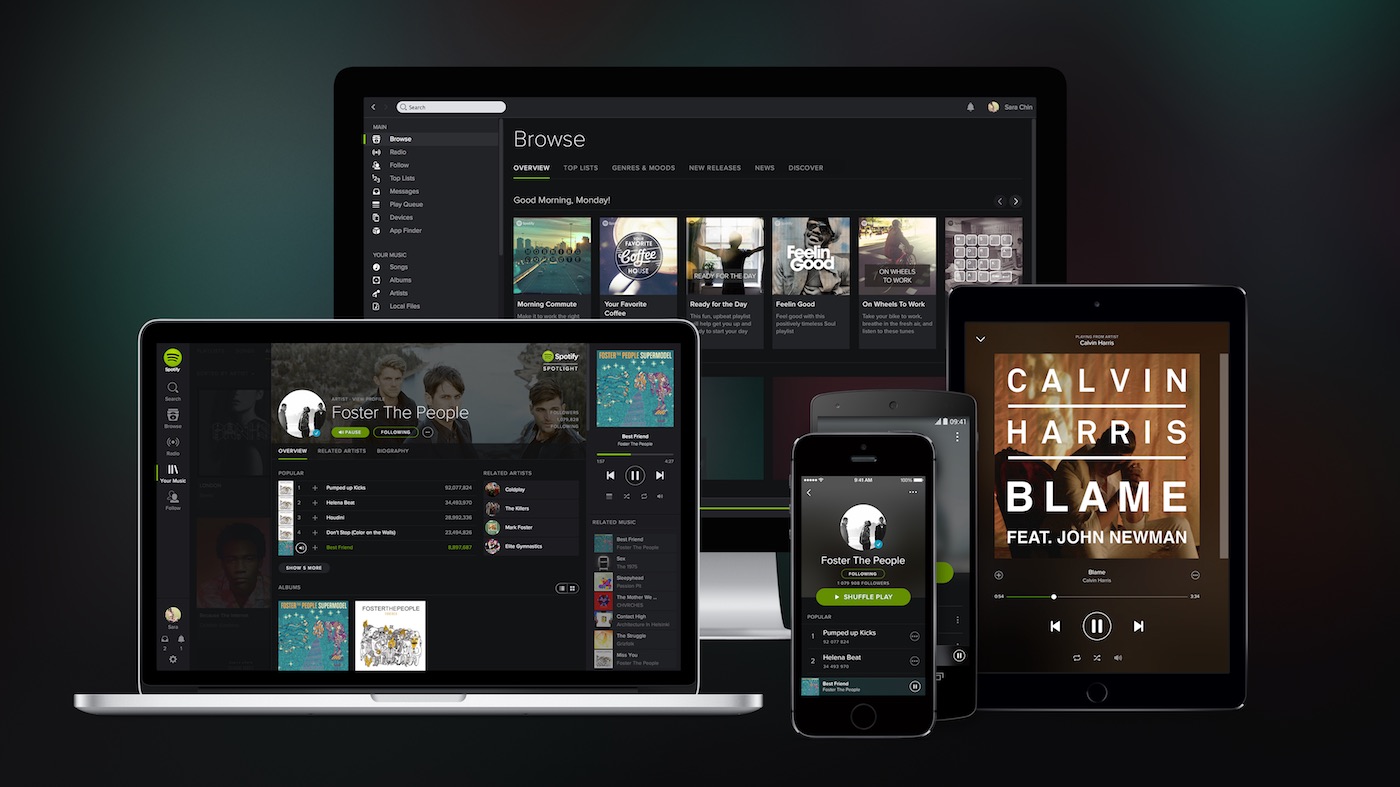 Movies/TV – Netflix
Although starting as a service which would send rental DVDs in the mail, Netflix has moved with the times and offers simply the best film and TV streaming service available today. It's still possible to rent DVDs, of course, but the focus of the company is delivering and constantly updating a huge catalog of watchable media to your phone, tablet, laptop and TV. Netflix places a strong emphasis on creating its own content too, as Netflix Originals like House of Cards, Sense8, and Stranger Things have all been massively popular. Despite the occasional hacking worries, Netflix can only get bigger and bigger.
Messaging – WhatsApp
Roughly 1.3 billion people use WhatsApp. You don't have to be good at mathematics to understand that's an incredible number, especially since there are around 7.6 billion people on the planet! For sending texts, videos, pictures, emojis, GIFs, as well as things like your current location, audio messages and video calls, it's almost impossible to beat WhatsApp. Some people dislike WhatsApp due to it being owned by Facebook, preferring to find alternatives such as Telegram or Viber, but with a great looking user interface, end-to-end encryption, a desktop version and being completely cost-free, it's not hard to see why 1.3 billion people have chosen WhatsApp.
Breaking news/pop culture – Twitter
Want to share a thought or opinion with the rest of the world? Want to discover news in politics, current events, sports, or entertainment? Simply wish to find the latest memes and trending topics? Look no further than Twitter. The ability to curate your news feed with only people you want to hear from is a comforting thought for many, around 330 million users, in fact. Breaking news is often found on Twitter first, and for better or worse, there's no better place than to have your voice heard. Who is the most followed person on Twitter? It's actually Katy Perry, with Justin Bieber and Barack Obama second and third respectively.
Image sharing – Instagram
Since 2010, it would be safe to say that image sharing app Instagram has faced little in the way of strong competition. Snapchat certainly gives it a run for its money, but with a significantly lower user base (301 million monthly active users vs. Instagram's 800 million) and an incredibly different user experience (e.g. the messages and pictures don't expire), Instagram likely isn't sweating anytime soon. True, Instagram has integrated the 'Stories' feature (short video clips watchable for 24 hours) made popular by Snapchat, but its own version has proved to be just as successful. For keeping up with your friends, family, and the lives of celebrities via photos and videos, Instagram is the best choice.
Disclosure: We might earn commission from qualifying purchases. The commission help keep the rest of my content free, so thank you!