Do you use your face to unlock your phone? Facial recognition is an inbuilt feature in many mobile devices these days, from later model iPhones, through to the Google Pixel. Over in China, it's now mandatory to get your face scanned when registering a SIM, forever linking your face with your phone's digital footprint.
If you have used facial recognition, you might be thankful for the ease of use, instead of using a password – just one look at a screen and you're good to go. But that doesn't mean it's all roses – or that online access across accounts will be a good across-the-board use of facial recognition tech.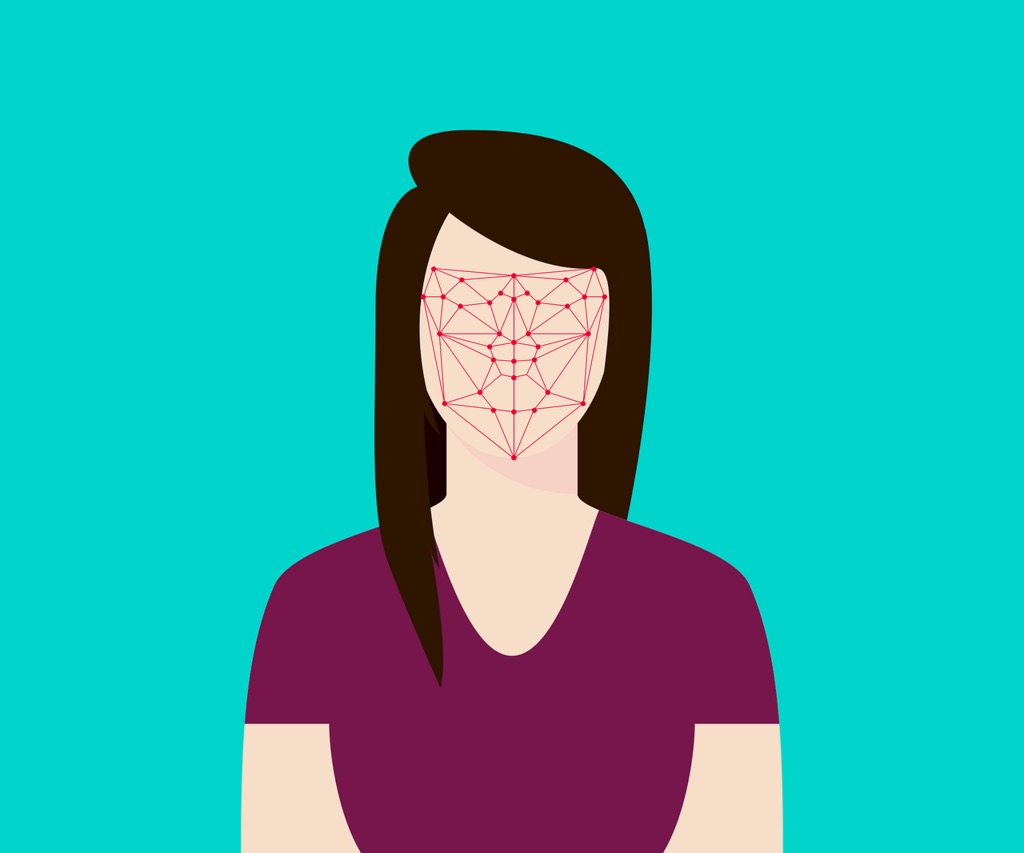 Expect facial recognition to become the defacto standard for website access?
The frustration of facial recognition in mobile devices
While most devices won't unlock while you're asleep (or dead, eek), there is still the ability for someone else to point your mobile device at your face to have it unlock. This isn't just an annoyance for partners or friends unlocking your device without your personal intent, it also poses a threat for people like police officers who aren't complying to rules surrounding access.
When you have a secret password, only you can access a device. No one can force you to open your device, even under duress.
Biometrics in the workplace
Many people already use their fingerprint to get into their homes or even their workplaces. It makes for a simple process and eliminates the need for a (losable) key or swipe card, or an easily discovered (or forgotten) PIN code.
However, even fingerprinting in the workplace is a contentious issue.
Jeremy Lee, a sawmill worker in Australia refused to provide his fingerprint for work access and was dismissed from his job. On appeal in the courts, it was found that Lee was unfairly dismissed. A right to privacy was determined to be paramount – in Australia at least.
China and facial recognition technology
When we're talking Orwellian future, it's easy to see that China is right on track to being a full surveillance state. Why is it necessary to have full surveillance? To keep people in order, in expected line with government policy and initiatives. While that's all well and good for keeping within the law, what about when laws involve moralities?
Social policy is a tricky subject and total surveillance leads to the destruction of free will. Humans aren't machines and treating them as such is a dangerous territory to be walking into.
Plus, what happens in the case of a hack, when everyone's movements, web history, conversations, etc. end up in the hands of a malicious actor? A scary thought.
How about online access?
Biometric access hasn't really hit yet for online access, except across a number of apps that press for your fingerprint and facial recognition to use their services.
The issue in this access is whether the company asking for your biometrics has correct security measures implemented to protect your identity – or whether they might use the data for other purposes. It can be tricky to drill down into policy to determine, and you're at the liberty of the laws of whatever country the app originates from – or even whether the company follows the laws of the country at all.
Back in 2016, the Russian FindFace app allowed users to identify strangers from their pictures – even a sly pic when you're out in public, tying the person in the picture to their Russian social media photos. This sort of facial recognition access goes against most people's personal privacy concerns.
But really, anyone can create a facial recognition app and tie it to public online pictures of you – making a web of accounts and painting a picture of who you are. If you are concerned about this, the easiest way to help stop it is through making your social media accounts private and switching out your profile picture to that of something else – like your dog, for example.
Who do you trust?
In the end, it all comes down to trust. Your face is uniquely tied to your personal identity – a password is not. When your face ends up in the wrong hands, the wrong networks, it can be used to track you, force you into doing things you wouldn't normally do, it may even be stolen to unlock something else.
This is all some pretty serious and scary stuff.
However, that's not to say that some applications of facial recognition aren't necessary. For  instance, you can expect regulated Bitcoin exchanges to be required by law to implement facial recognition to strengthen current KYC procedures. This will require a very strong level of security. So long as security is adhered to, and you trust a particular company with your face (make sure to check compliance regulations), then you may find facial recognition to be a welcome technology. Just don't go giving your face away for nothing.
Disclosure: We might earn commission from qualifying purchases. The commission help keep the rest of my content free, so thank you!