One of the primary goals of many if not all businesses out there is to find the most efficient way to manage their services, experiencing success by working smart and not necessarily working hard. While efficiency has always been something to strive for, it's become even more crucial in the modern age as businesses struggle to manage their IT services in an ever-changing business landscape. Fortunately, with new challenges come new solutions, as business models are always being formulated to tackle these new obstacles.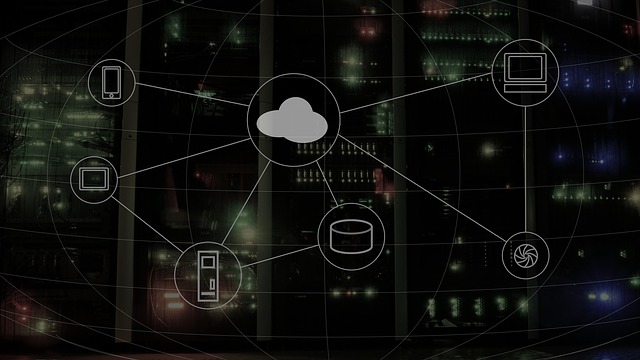 One such business model is known as networking as a service, or NaaS for short. Whereas handling your own IT department can be challenging even for some of the most seasoned companies out there, networking as a service promises overall efficiency, easing the burden of businesses of all sizes. Services such as Aviatrix hybrid cloud networking are growing in popularity as more and more companies make the move to NaaS.
Why go for networking as a service?
There's no denying the fact that handling an in-house IT department can be a challenge. Not only do you have to worry about the direction you're taking the networking of your company – but changes will normally require you to rebuild from the ground up depending on circumstances. NaaS eases that responsibility by giving you the flexibility to pay for only the networking that you need, with the ability to change the way your networking works without all of the effort required. This flexibility is the main reason why even startup companies go for NaaS, and is indeed an attractive prospect for just about any business out there.
What are the disadvantages of this business model?
Just like any other type of business model out there, you will need to take the bad with the good. Unlike the IT department, you won't have as much freedom when it comes to managing the framework of your networking. Instead, you'll be trusting professionals outside of your company to get the job done. There is also the issue of security, though some of the more popular companies offering this service boast an extensive digital security system to protect your data.
Does the good outweigh the bad?
In the case of networking as a service, what it can provide your company far outweighs the disadvantages of utilizing NaaS. What you lose in control you gain three-fold in flexibility as well as profit. After all, handling an IT department can be very expensive work – while the move to hybrid cloud networking might not be cheap, the money it helps save in the long run makes it one of the best choices a budding business can make in the modern world.
To conclude, just like any other business model out there, you will have to deal with advantages as well as disadvantages. However, you'll find that when it comes to networking as a service, what it provides fits snugly in the current business landscape. Consider switching to networking as a service for your business; you won't regret it.
Disclosure: We might earn commission from qualifying purchases. The commission help keep the rest of my content free, so thank you!