While we often associate air pollution with the air outside it can also impact the air we breathe inside. In fact, indoor air pollution can be five times worse than outdoor pollution due to lack of air circulation. This lack of circulation can increase the amount of indoor air pollutants and allergens present in your home.
The use of air purifiers can help to circulate and refresh air and reduce the impacts of indoor air pollutants that lead to issues such as allergies, asthma, or other respiratory infections. Having a quality air purifier with HEPA technology can work to eliminate air pollutants and keep us healthy. Within this article we'll discuss the benefits of air purifiers as well as the Okaysou AirMax10L Pro Air Purifier and why it is one of the best air purifiers on the market.
Benefits of Using an Air Purifier
Air purifiers with HEPA technology work to remove airborne particulate matter from circulation. The removal of this matter can instantly aid in long term health benefits. Below we'll highlight some of the health benefits seen with the use of an air purifier.
Eliminates Harmful Pollutants and Chemicals Indoors
Whether you live in a big city, suburb, or rural area your home can still become polluted through toxins from cleaning agents, motor vehicle traffic and other external or internal sources. Consistent exposure to these harsh pollutants and chemicals can lead to disease, cancer, neurological or cardiovascular disorders.
Air purifiers can work to cleanse the chemicals and pollutants present in your home. They do so by filtering through the pollutants, trapping them and recycling fresh air.
Reduces Chances of Airborne Diseases
As we've become acutely aware, airborne diseases such as the cold, flu and even COVID-19 can be spread through small pathogens present in the air. These diseases can be spread even faster when the same air is circulating within a home that has an ill person.
HEPA air filters help to reduce chances of airborne diseases by capturing the bacteria and viruses present in the air. For those that are immunocompromised, older in age, or just want to reduce exposure to airborne diseases, an air filter can work as a safeguard to avoid these illnesses and protect your family.
Relieves Allergens and Asthma Symptoms
In your home there are many things that can contribute to an increase in allergies or asthma symptoms. Some of these include pet hair, pollen, or dust. Having an air purifier works to relieve the symptoms of in-home allergens by trapping the hair, dust, and pollen within the mesh of the purifier.
There are even more benefits beyond the ones mentioned that make having an air purifier essential for every household. If you're in the market for an air purifier that can help reduce indoor pollutants and increase your health, Atomee's Okaysou AirMax 10LPro Air Purifier will make a great choice.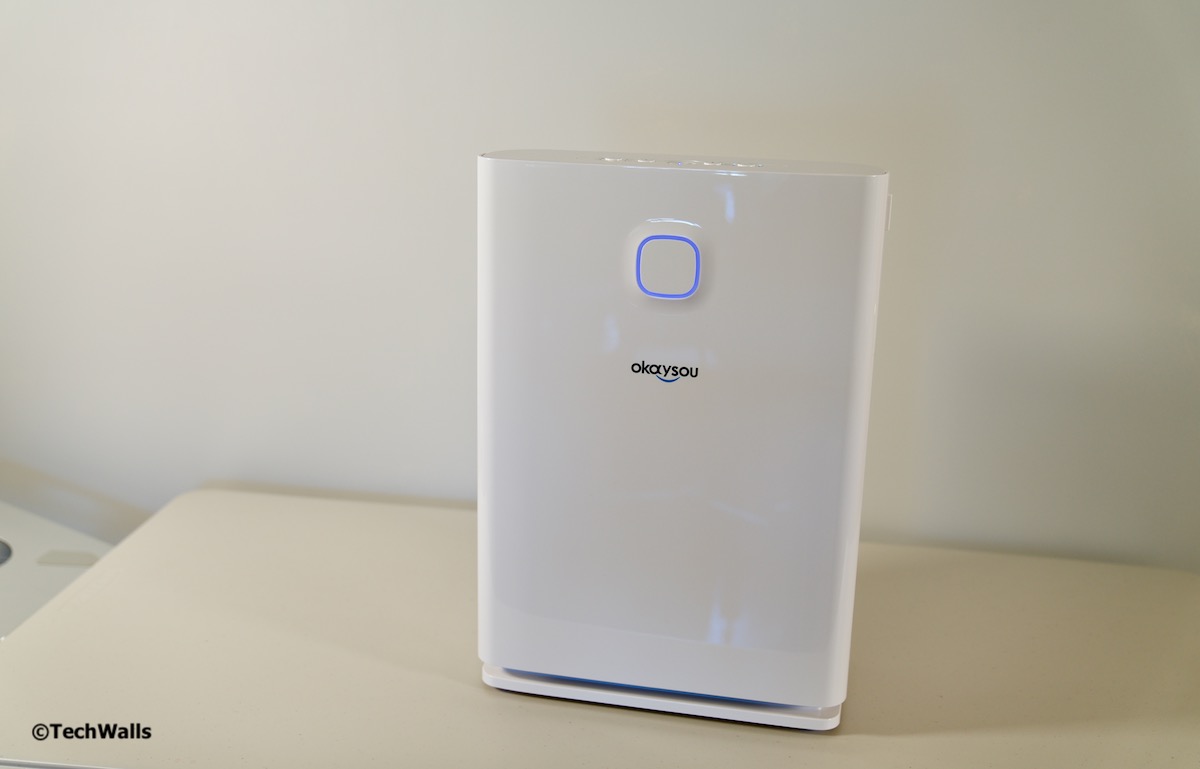 Atomee is an e-commerce company which focuses on provided a one stop e-commerce store to discover amazing items for a reasonable price. They currently provide women's fashion as well as home and kitchen products and are looking to expand into the beauty industry. Atomee home and kithcen items are sold through Okaysou, a sub brand of Atomee, which strives to offer innovative and stylish products for their customers.
The Okaysou AirMax10L Pro Air Purifier is Atomee's latest model. As compared to other purifiers on the market, the AirMax10L Pro has 3 filters: a washable H13 Dual Filter, Premium Nano Ionic Silver Filter and Honeycomb Activated Carbon Filter. These 3 filters make it 99.97% effective in removing air pollutants between 0.3-0.1 microns in size. The Nano Ionic Silver has also been proven to kill bacteria while inhibiting the growth of bacteria and microbes such as virus, fungi, and spores.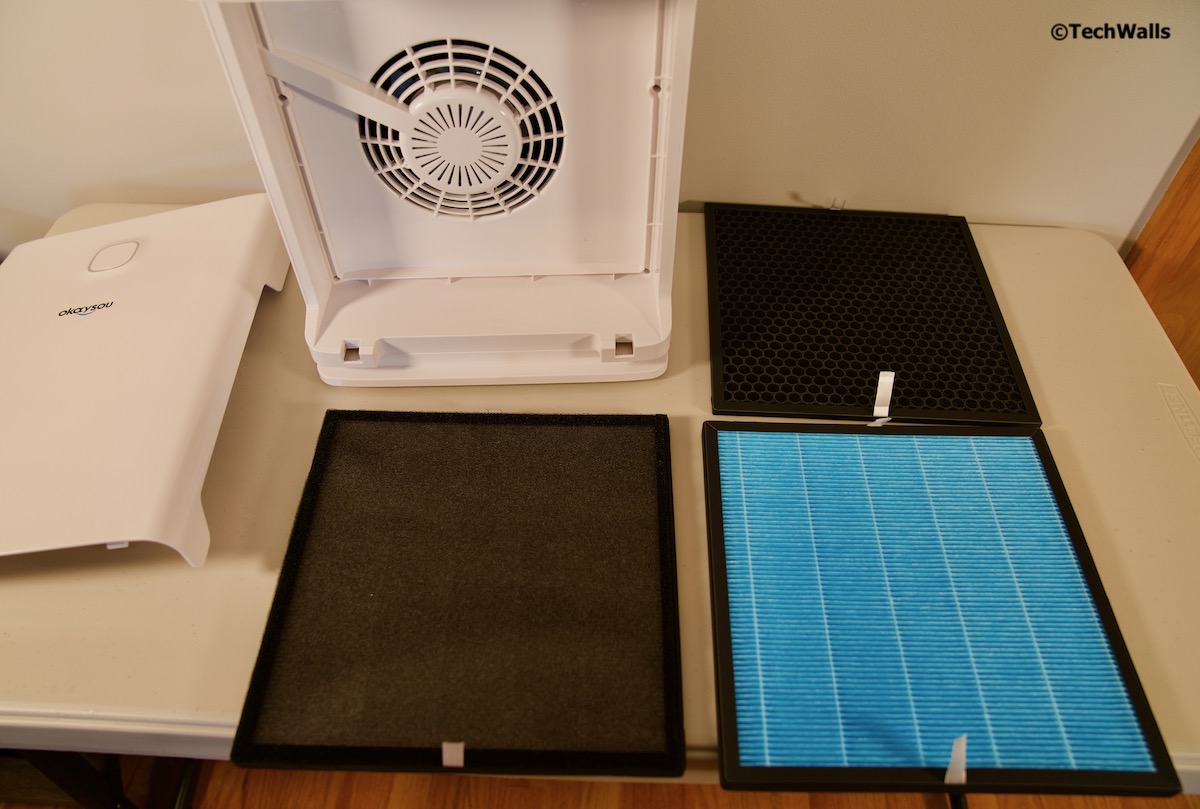 Another feature of the AirMax10L Pro Air Purifier is that it draws air in from both sides with a CADR rate of 250. This means that it can then release 4,164 liters of air and purify the room up to 1,000 sq ft within 1 hour, 600 sq ft within 30 minutes and 300 sq ft within 15 minutes. The purifier also conserves energy with automatic shut off after 30 minutes of not detecting hazardous pollutants in the surrounding area. It also includes functions such as child lock and a filter replacement indicator.
The purifier is a sleek, white, rectangular shape with a square light panel embedded in the front. This panel changes colors to reflect the present air quality level and automatically adjusts its fan speeds. It is not only versatile for any space but also has a user-friendly design. Compared to other air purifiers on the market, the AirMax10L Pro is one of the most cost-effective options with a price lower than $160. The air purifier also offers a 5-year manufacturer warranty.
The Okaysou AirMax10L Pro is a powerful and practical choice for your air purifier needs. With this purifier you can start protecting yourself and your home against harmful indoor pollutants. You can see if this item will be a great fit for your home by clicking here. You can use the coupon code TW15 to get 15% off.
Disclosure: We might earn commission from qualifying purchases. The commission help keep the rest of my content free, so thank you!