If you happen to be residing in India and has the latest version of mobile messaging app WhatsApp installed in your device, chances are you might be invited to try out the app's new voice calling feature that the company is beginning to roll out in the country.
The invitation-only feature may herald WhatsApp's desire to take on existing key players in the market such as Viber and Skype, both of which support mobile messaging services and video calling. Only WhatsApp is left behind, until now.
The voice calling feature is available to users who have activated the service manually, so if you want to test it with one of your friends you need to ask them first to enable the feature on their latest version of WhatsApp.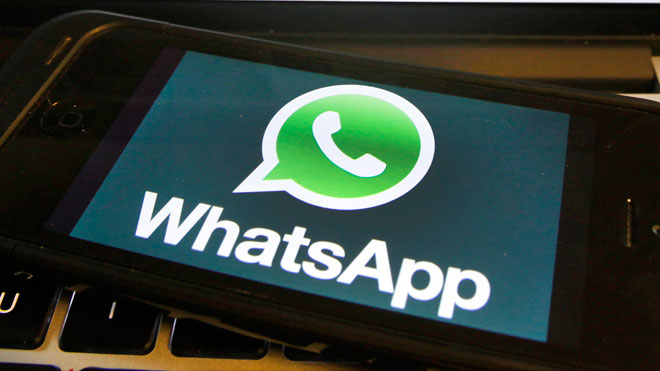 Since the new feature is still in its early phase of rollout, it is unavoidable that users expect a hitch in the work along the process of using the app. There are several issues and technical problems with the feature that WhatsApp needs to address.
One trouble that has been widely reported during the release is the difficulty with sending invitation to other WhatsApp users, which is a necessary step in order to have the feature activated. There are issues with phone and operating system compatibility. Some users reported that only the Nexus 5 that runs the Lollipop 5.0 version of Android is able to support the video calling service. It seems other users who remain tethered to the older version of the mobile operating system are not able to use the new feature.
It might be that WhatsApp is testing the new feature with Indian users because the company sees a lot of potential for market growth in the country, which account for a huge portion of the total number of mobile users in the world. Soon,  WhatsApp is expected to release the full version of the feature to other users in various parts of the world.
The voice calling service seems to work in the same fashion as the rest, namely Skype and Viber. There's the traditional speakerphone icon, mute button and the messaging window for sending messages while on a call.
It appears a bit late for WhatsApp, but the company, which was acquired by Facebook early last year, has been releasing updates to the service piecemeal lately such as the Web-based access to the app.
WhatsApp hopes to ramp up competition with other market players through simplicity of design but with superb performance. In general, the growing existence of apps like WhatsApp continues to pose threat to traditional communications provider, whose revenue rely largely on premium text message service.
Disclosure: We might earn commission from qualifying purchases. The commission help keep the rest of my content free, so thank you!