In a move seen by many to hold the potential of disrupting the computer gaming industry, Amazon has introduced a fresh game engine that will enable game developers to create video games without paying Amazon for its platform.
This is not the first time, however, that Amazon attempted to join the video gaming fray. But the release of Lumberyard, its high-end game engine, marks the company's boldest move to chase gaming companies at a time when other major competitors possess a stronghold in the arena. Take Sony for example.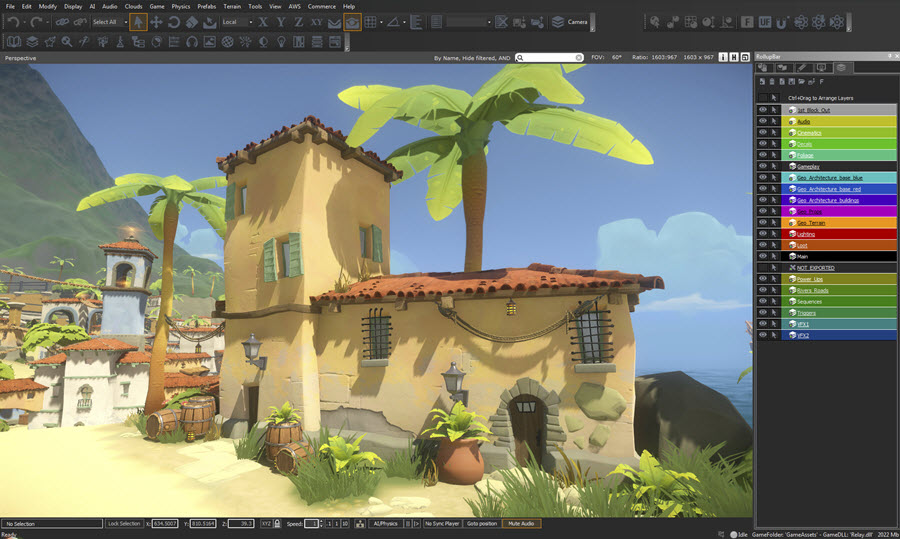 Developers will then be able to build games for PlayStation 4 or Xbox One, but the most notable thing about Lumberyard is its pro bono service, a major detour from what industry has been used to practice for a long time. Normally, game engines would be offered with royalty or subscription fees.
The question, then, is: how will Amazon monetize the Lumberyard engine? What revenue scheme will keep the service running for long? Amazon's answer is by leveraging is cloud computing business, called Amazon Web Services. The Lumberyard game engine will incorporate the features of Twitch, a game streaming tool that Amazon acquired two years ago.
Initially, developers are allowed to develop games only for personal computers. In the long run, Amazon says the Lumberyard engine will also enable game development for other platforms such as mobile devices and virtual reality gears.
The impetus for Lumberyard comes from the game developers' need for a less costly engine that, nonetheless, has the capacity and performance similar to those of other high-end, commercial platforms. In addition to Lumberyard, Amazon also released another tool designed to help operate and scale multiplayer games.
It was only two years ago when Amazon tried to carve its own name in the gaming landscape. In fact, the company has created a game development studio prior to its acquisition of Twitch.
Many tech pundits question Amazon's dismissal of Fire in favor of Lumberyard. But recent attempts to leverage the Fire Tablet family of products and even the Fire TV to compete with mobile devices and gaming consoles proved futile.
The creation of the Lumberyard game engine, in contrast, is seen as more profitable and viable. With Lumberyard, Amazon hopes to position Twitch as a leading social video platform in the world. Already, Twitch boasts of its more than 100 million unique monthly visitors.
The selling factor for Lumberyard is that it is a free game engine, but with high-end capabilities and added features such as leaderboards, in-game messaging tool and news feeds for social interaction. You can download beta version of Lumberyard now.
Disclosure: We might earn commission from qualifying purchases. The commission help keep the rest of my content free, so thank you!