Disclosure: VIZIO sent me the product in exchange for the review. This review is 100% honest and it is based on my own experience after testing the TV in the last 2 months.
I always wanted to upgrade the TV in my living room because my Sony TV sat there for a few years. However, it is not easy since I want a lot of new features without paying too much for it. Surprisingly, the new VIZIO M-series TVs offer many interesting features at affordable prices.
VIZIO introduced the M-series in 2017 in different screen sizes, including the 50, 65, 70, and 75-inch. The 50-inch VIZIO M50-E1 is the cheapest one and it costs just around $549 at the moment writing this review. Let's check it out.
Unboxing Video
Design & Features
The M50-E1 SmartCast is quite easy to set up. You can install the two V-shaped metal feet and place it on a TV stand, or hang it on the wall. Since the VIZIO TV is not really slim, I prefer using the stand as the setup looks much sleeker.
Most of the exterior is made of plastic, so the metal edges make the TV look more attractive. This is definitely something you can show off in the living room.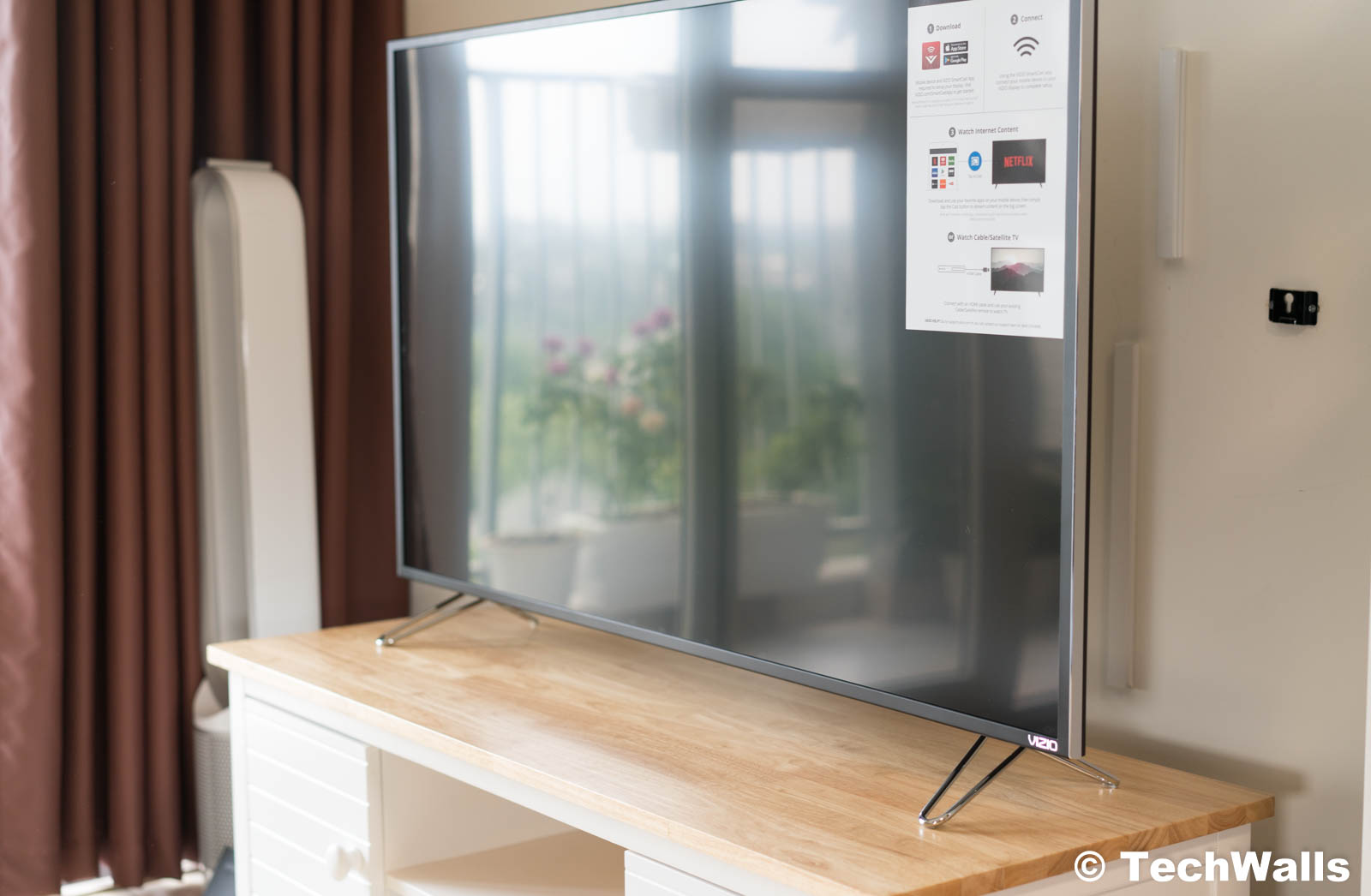 Once you power on the TV, you will see instructions to set it up. I used the VIZIO's SmartCast Mobile app to set up the TV and it took just a few minutes, as you can see in the video on top.
The most interesting features is, of course, Google's Chromecast built-in. This allows you to stream content from compatible apps like Youtube, Netflix, Hulu, HBO Now, Google Play Movies, etc. Notably, it is compatible with Google Home and Google Assistant, so you totally can use your voice to control the TV and see what you want to see without touching your smartphone or remote control.
The firmware of the M50-E1 was also upgraded a few months ago and now we can launch apps directly on the TV. This gives us another simple way to view our content from video streaming services. This is still a very simple operating system and you can't install more apps, so it can't compete with smart TVs running Android TV or Apple TV at the moment.
The built-in speaker of the TV is not good at all but this is not a problem for me since I use it with a VIZIO soundbar. The soundbar becomes a lot more responsive when connecting to the TV, probably because they come from the same manufacturer and compatible better with each other.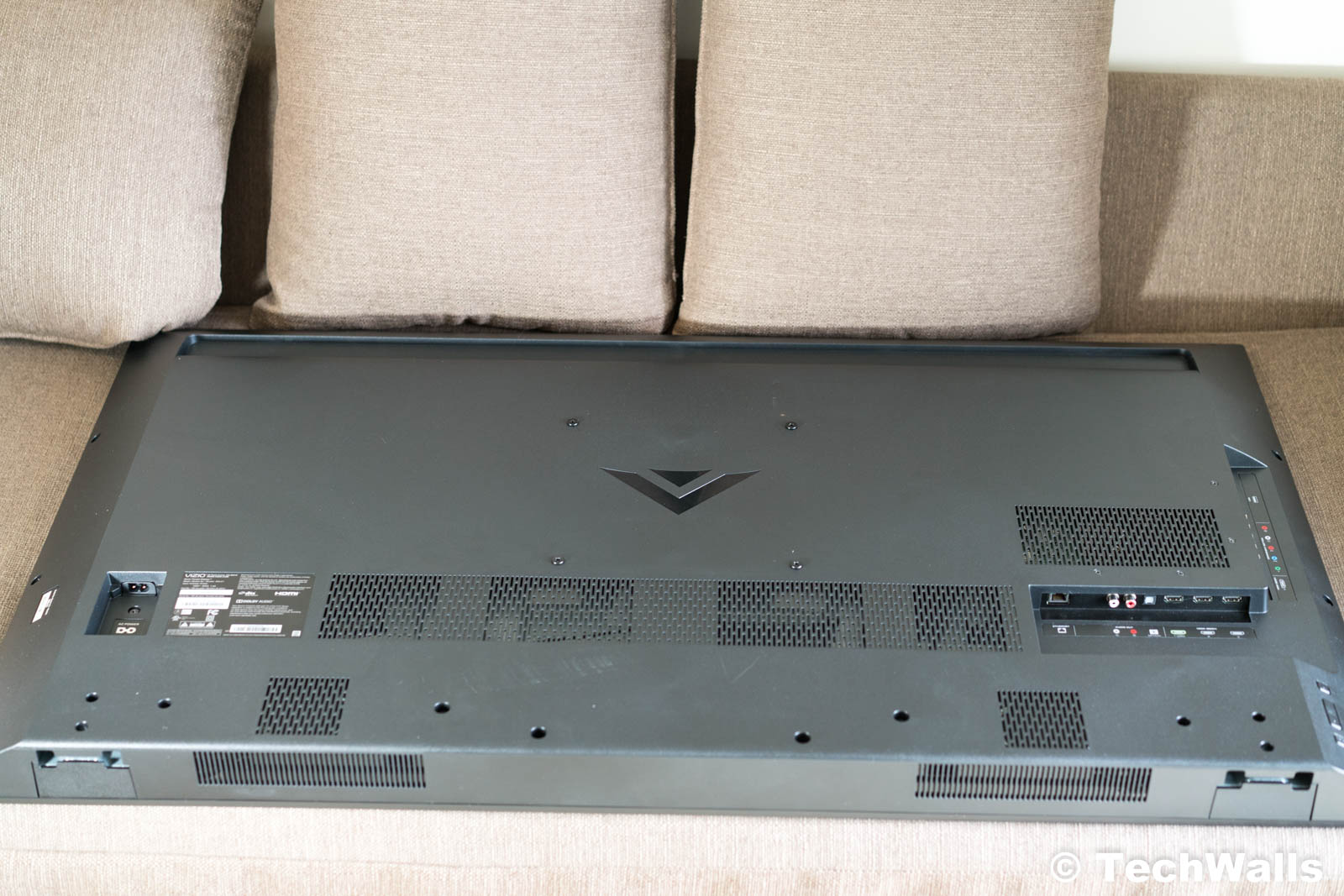 All inputs and control buttons are placed on the back of the TV. Notably, the HDMI port 1 supports HDMI v2.0a which allows [email protected] @ 4:2:2 or 4:4:4 color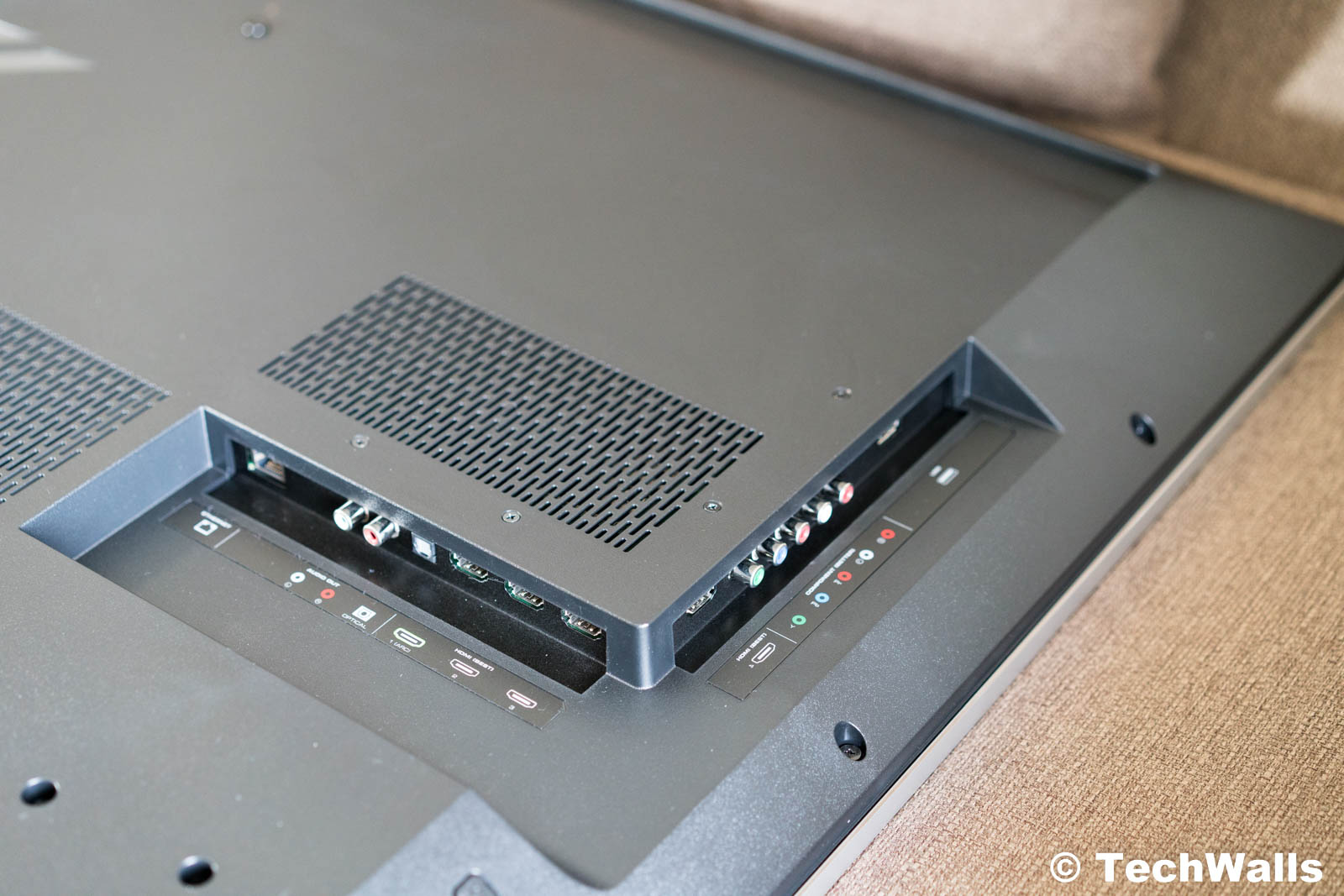 Image Quality
The display offers a stunning picture when I watch full-HD or 4K content. This is probably because it supports High Dynamic Range signals from both Dolby Vision and HDR10. The upscaled 1080p content looks really good, however, some 480p or 720p videos on Youtube look quite terrible.
You will absolutely love the native 4K content when watching on this TV. The clarity, contrast, and color accuracy have nothing to complain about. There are just some limitations like the low viewing angle and color volume. I tested the performance in a dark room and it was so difficult to distinguish between this and higher-end TVs.
You can check out the video below to see what it looks like.
Conclusion
Overall, the VIZIO M50-E1 is a great value, especially when you want to watch 4K HDR content. You won't be able to find a better TV at this price, considering all the premium features it is offering. We at TechWalls highly recommend the product.
TechWalls Rating
Design & Features - 8
Image Quality - 8
Disclosure: As an Amazon Associate, I earn from qualifying purchases. The commission help keep the rest of my content free, so thank you!