Artificial intelligence (AI) and virtual reality (VR) dominated technology news in 2018, and the excitement around both still shows no sign of weakening.
In this piece, we have decided to tell you how VR software development is revolutionizing one of the essential spheres out there – medical education.
VR in Medical Field
Virtual reality systems are effectively used in medicine in many ways:
Three-dimensional patient data visualization (tomography, three-dimensional data of x-ray machines, ultrasound) significantly improves the quality of examination
Interactive models and organ reconstruction are used for training and surgical intervention design.
Specialized software allows developing models of individual prostheses based on a patient's scan
The creation of simulators based on virtual reality technologies can significantly improve the quality of training for doctors, reduce costs, and decrease the number of medical errors.
Among numerous applications of VR technologies in the medical field, the most significant parts of medical education is the preparation of doctors for their first surgery experience. Demonstrations on plastic models or corpses helps a lot, but it's yesterday's news. VR now represents a surgical setting with the ability for the listener to immerse in the procedure in real-time.
The benefits are not just for students. The latest simulation technology means that surgeons are better prepared than ever before when it comes to getting ready for unusual or very complex procedures.
In a situation where the stakes are so high, and the difference between success and failure literally lies on the edge of the scalpel, the marginal benefits presented by such technology represent a potentially huge leap in medical education and surgical planning.
Virtual reality also gives experienced surgeons an opportunity to practice complex surgeries. Companies like Precision OS have developed a VR platform that caters to specialists of all levels, allowing experts to practice new procedures. Users can choose to work with or without guidance, which enables them to either receive instructions during the procedure or get the feedback after.
VR Solutions for Medical Education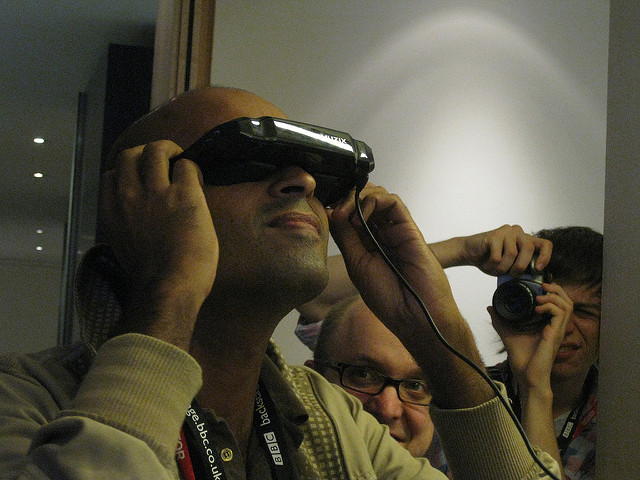 Simulations and virtual reality technologies allow learning and making mistakes without serious consequences. It means that skills can be honed much faster than when watching procedures and demonstrations. In such a way, the journey of "ups and downs", which is essential for gaining valuable experience, can be overcome in the virtual world.
Let's have a look at the tools. Familiarity with scalpels, drills, and saws is a huge part of the surgeon's education. Building muscle memory and getting to know these instruments establishes the doctor's confidence and competence. Almost all the VR simulators presented on the market today can depict surgical tools in a realistic way, so the student can get used to them and begin their career more confidently.
One of the companies that took this step forward is Virtamed, which creates customized simulators that include custom-designed tools. These technologies open up new opportunities for those who are undergoing training to use a variety of surgical instruments, and also turns to manufacturers of medical equipment who can demonstrate the advantages of their products in the surgical scenario.
Simulators in this area also give the user complete learning experience. Montreal-based OSSimTech is the manufacturers of such medical simulator. Their technology builds a realistic three-dimensional environment for teaching open surgery, allowing users to perform various procedures on the knee, spine, or, in some cases, fix injuries. This innovation, combined with tactile feedback that responds to the touch of the surgeon, makes the experience as reliable as possible.
VR simulators not only establish a safe platform for medical experiments but also provide instructions and feedback to young and experienced professionals. OSSimTech consulted with senior surgeons to develop training metrics, which means that users receive real-time feedback on how the surgery is going. Procedures can also be quickly restarted, which allows doctors to perform the same operation several times. The primary value behind this tech is the ability to perform high-level tests that cannot be allowed in real life.
VR in Medical Class
Back in 2016, UC San Francisco students started practicing medical knowledge with the help of virtual reality. The university used VR to give students the most realistic view of how human body works. This technology allows students to study the human body from skin to bones.
Teachers claim virtual reality inspires them because it helps students better understand the essential sciences that lie in the core of doctor's expertise. The better students know the human body, the better they will be in their professional activities.
The system not only makes it possible for students to perform manipulations on the human body depicted in the virtual world but also allows teachers to supervise their work through the monitors. Such practice is enthusiastically accepted by both students and staff. All participants have a chance to learn on their own and others' mistakes, which provides them with useful experience.
VR Potential in Medical Education
As an early-stage technology, simulation in virtual reality is not perfect. Such practice allows students to get the idea of how an operation takes place, learn more about various procedures and practice medical activities several times. However, if some accident happens in real life that was not performed in the simulation, practitioners may be confused, which will negatively affect the outcome of the operation. All in all, it is still impossible to fully reproduce the feeling, emotion, and pressure of real surgery. Thus, students need extra practice in real-life situation to gain high level of professionalism.
The biggest stumbling block for VR simulators is their adoption. This technology is undoubtedly amazing, but in order to take it off on a global scale, worldwide leaders need to recognize its potential and implement in educational entities.This stp requires significant investment in a brave new world, which will open a completely new way of teaching and learning then what it has been over decades.
Disclosure: We might earn commission from qualifying purchases. The commission help keep the rest of my content free, so thank you!