It's visual content of the future that can boost your conversion rate, increase the time spent on your site or page, and engage your users/followers. Video is probably the most powerful way to boost the key marketing results and metrics:
time spent on the site 105%;
organic traffic 157%;
2x conversion rate.
Today, videos are the best and fastest way to tell your customers/readers about your service, product, explain the materials, etc. However, how long should successful videos be?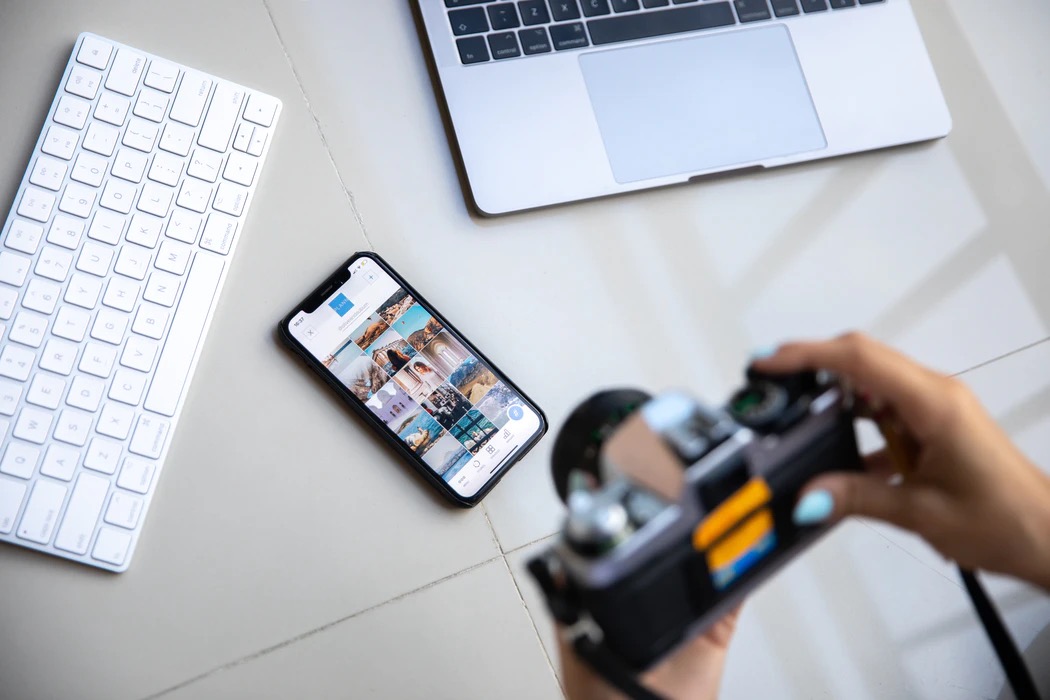 Important Factors to Consider When Timing Your Video
Get ready that there is no one-size-fits-all solution. Yes, an optimal video length varies depending on the use case, platform, industry, and where it fits in the sales funnel:
The earlier, the shorter (not minutes but seconds);
The later, the longer (minutes).
Thus, for example, generally, most marketing videos are recommended to be 2 minutes or less. There are many important factors to consider when timing your video. So that you need to answer the following questions prior you start to create any video:
Who are your consumers?
What is your message?
How will it be used?
Where are you going to share/embed it (live event, social media, website, landing page, etc.)?
What are your goals?
However, no matter where and for what, the quality of the video is a MUST. So, use the pro tools for creating and editing the visuals. Our recommendation is Crello – online graphic design tool. There you will find tons of tools, options not only for videos but for any kind of visual content. So, feel free to choose and use millions of HD images/photos and customize banner, infographic, ad, video full HD, make a youtube intro and cover. Besides, no specific designer skills are required.
So How Long Should Videos Be?
Below the most common and popular channels with the video length tips are outlined to help you to decide on the length for your video project.
Social Media Networks
There are no two platforms alike. That's why the length of the videos for each network will differ. Below are tips for each channel to use for your marketing.
Instagram
Consider the fact that the audience of the network is often-traveling and pretty busy. Herewith, though you can add a video of 1 minute long, 30 seconds is the sweet spot. Here are a few more tips to keep in mind:
When dealing with stories/video ads, then the key message is to be covered in the first 15 seconds.
If it's IGTV, then you can make a video up to 10 minutes (in some cases it can be increased to 60 minutes though).
1 hour can last live videos and they can be restarted straight after the time is run out.
Facebook
In-feed videos that can be as long as 4 hours are permitted. However, the most successful ones tend to be 24-90 seconds. When dealing with story videos, keep in mind that they are limited to 20 seconds. When dealing with ads, put the most important info in the first 5-10 seconds. However, bear in mind that 85% of Facebook videos are watched without a sound — add some text so your message is conveyed.
LinkedIn
The audience of this platform is professionals that are busy and come here to get something valuable and informative as fast as possible. With that in mind, create videos from 30 seconds to 5 minutes with a max of 10 minutes. When you're going to make video ads, 15 seconds will be an ideal length in this case and 30 seconds as the max.
YouTube
According to Youtube statistics, a billion hours are watched EVERY DAY! This channel can be used for any purpose, allowing you to run for up to 12 hours. In case you need to create working video ads, then it's better to stick to 6 seconds for bumper ads and 15-20 seconds for pre-roll ones.
Twitter
The videos from 20 seconds up to 2 minutes are allowed to add, 20-45 seconds long is perfect when dealing with video ads for the network. Keep in mind that the audience of Twitter doesn't linger long.
Pinterest
If it's not an explainer and/or demo, then the perfect length will be 15-30 seconds. Though videos of up to 30 minutes long are allowed, even if it's a demo/explainer, make it much shorter with eye-captivating thumbnails.
Snapchat
10 seconds. That's all. So, just tease your audience with a sight of what you do/offer and add a link/hashtag to learn more.
Digital Channels and Other Types
Here is the same: there is no one-size-fits-all video length. Everything depends on the purpose, goal, channel, use case, and other aspects. Below we outlined the main tips to keep in mind.
Home and Landing Pages
As with a TV commercial, the optimal length is considered to be 30-60 seconds. It can be longer, yet, keep in mind that it's only the start of the visitors' journey, and the goal of this video to tease and engage them to visit other pages.
Email Marketing
It's recommended to make videos no longer than 45 seconds. Don't forget to include the word "video" into the subject of your newsletter to encourage people to watch it and in such a way to increase the open rate.
Sales
It's advised to make the videos for the purpose short and they're to run 30-60 seconds only, especially if it's about the cold prospects. The exception is the video where you answer the question of your customers.
Promo
30-60 seconds is a tried-and-true format to use for promo videos in a manner similar to traditional TV ads.
Explainer Video
It's the best way for customers to learn more about your company/product/service. 60-90 seconds is considered to be the optimal length and quite enough to deliver on that answer.
Tutorial or How-To Videos
Make the videos highly informative but not too long ones. 2-10 minutes long is ideal. If the topic is difficult and/or it contains several questions that can take more than 10 minutes to respond to, it's better to create a series of videos where you answer each question separately.
Webinar
When it comes to the webinars, then 15 minutes to one hour long is the most optimal. Certainly, it can be longer in case the topic requires deep-diving research, discussion, etc.
Bottom Line
How to find the successful and optimal length of your video project? The only way is to experiment, test, and measure the changes. Remember that you create videos for your consumers and to ease their choice, solve their problems, and so on. That's why all your decisions are to be based on:
The target audience;
Your brand identity;
The analytic data gathered;
Goals of your business;
Networks used for sharing video content;
The funnel stage, and so on.
Disclosure: We might earn commission from qualifying purchases. The commission help keep the rest of my content free, so thank you!