With a host of chatting Apps available across every platform, the competition is getting tough. Snapchat is feeling the pressure and today it is updating its App to add video calling and text messaging features for iOS and Android users. Offering text chat is a major step up for Snapchat. Many other Apps tried to make Snapchat for text messages happen, but none could completely offer the same experience as Snapchat.
Text messaging is a really demanded feature for the App. While sending photos to each other is a real fun use of Snapchat, but sometimes the users just want the plain old chat. To accomplish this they send random photos to each other with captions serving as the content for text chat. The problem with this is it can get cumbersome real fast. Also there is a character limit on the caption. This is great for one-liners, but fails miserably in other cases like when you have to describe something.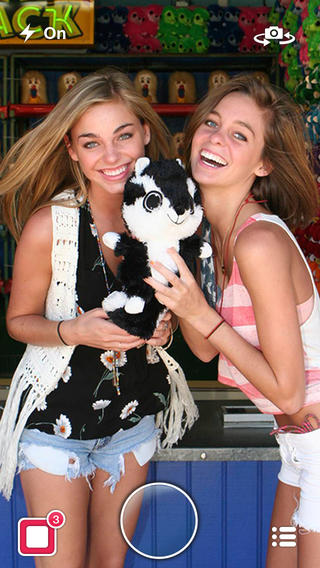 But all of this is changed with this upgrade. Now you can swipe right on a friend's name in your Snapchat inbox to enter a new chat screen. Here you can send text messages, take live snaps, and send photos or videos from your gallery. However, there is still no support for stickers. There is a new interesting feature as well. A button at the bottom, whenever it turns blue, it means that the user on the other side is currently in the chat screen, reading your messages. If you hit the button, you will start a video call.
When you are done with your call and chat, your chat history will be erased, staying true to the nature of Snapchat. However, tapping on individual messages saves them for later.
The update will become available for iOS and Android users later today. It remains to be seen what Snapchat users will thinks of these new features.
Disclosure: As an Amazon Associate, I earn from qualifying purchases. The commission help keep the rest of my content free, so thank you!