V-MODA is a young headphones manufacturer founded in 2014 but it has been well-known in the fashion headphones industry. Besides, their products are also favorite gears of many top DJs worldwide.
I was curious with the brand and I decided to buy one to try when some of their headphones were going on sale on Black Friday. The headphones we are going to review today is the V-MODA Crossfade LP Headphones.
Unboxing Video
Design & Features
I was impressed with the V-MODA headphones after taking it off the box. This is not the best-looking headphones but its design is so stylish and seems very suitable for young customers. Apart from the headphones, you can also find a hard-shell form-fitting case, a carabiner to clip the headphones to your bag, a 1/8″ to 1/4″ adapter and 2 detachable cables (one of them comes with in-line 3-button controls). Unfortunately, the headphones are not foldable or collapsible, however, this is totally can be forgiven, thanks to the very compact carrying case.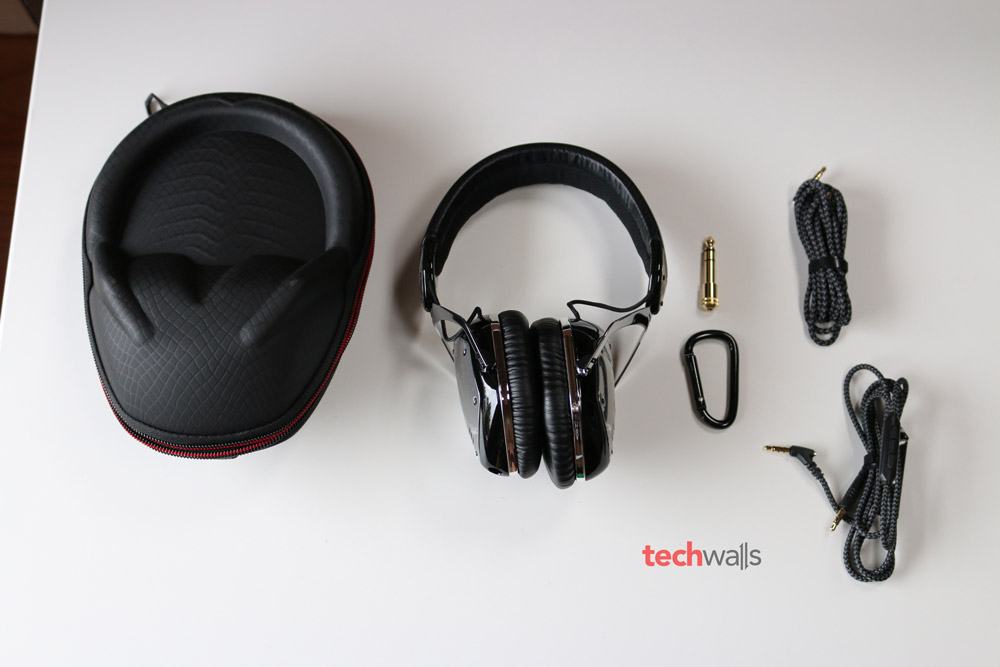 V-MODA has an office in Milan, Italy, the fashion capital of the world, and it seems like they really know how to design an eye-catching pair of headphones. My headphones are the Phantom Chrome version, you can also choose other colors like Black, Gunmetal, White or Rouge. The exterior of the 2 earcups are decorated with glossy plastic and chrome shields. You totally can replace the shields to customize your headphones further. They are also selling the metal shield kit for 25 bucks.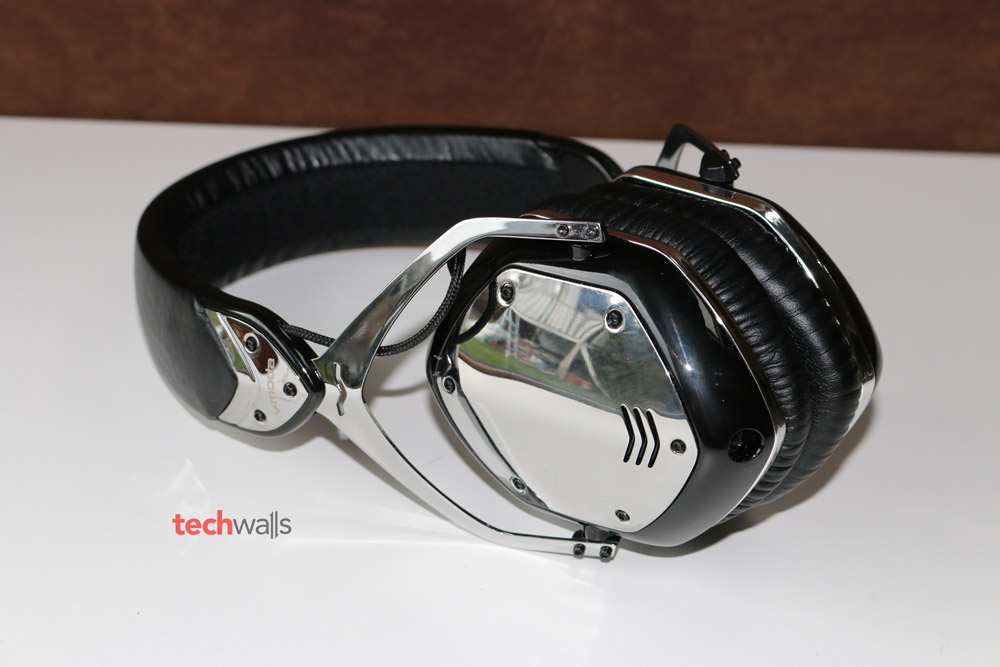 Undoubtedly, the Crossfade LP headphones look so sleek and gorgeous. However, they are not perfect and still have some disadvantages in my own experience. The first issue is that the cable can easily get tangled up. The second problem is that they are not really comfortable. Actually the V-MODA headphones are much more comfortable than many other headphones like the Arctic P614 BT but they still leave our ears sweaty and a little cramped after wearing for over 30 minutes.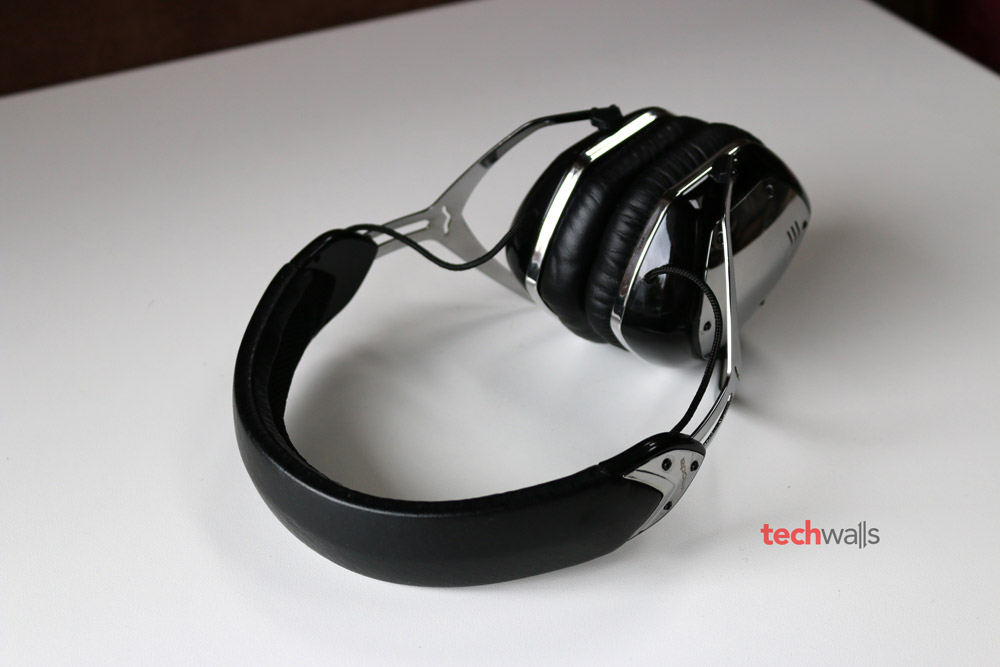 Audio Quality
In terms of audio quality, I'm a little disappointed because the Crossfade LP can't deliver the sounds I expected. Its sound signature is totally dominated by low responses, which can be ideal for bass lovers, but not for me. My favorite music genre is classical music and when I tried listening to some Opera and symphony pieces on these V-MODA headphones, it was totally a nightmare and I couldn't keep listening for more than 1 minute per track. The vocals are very weak while instruments are almost not separated, which also contributes to a bad soundstage. If you are looking for a bright and detailed sound, you should avoid the headphones at all costs.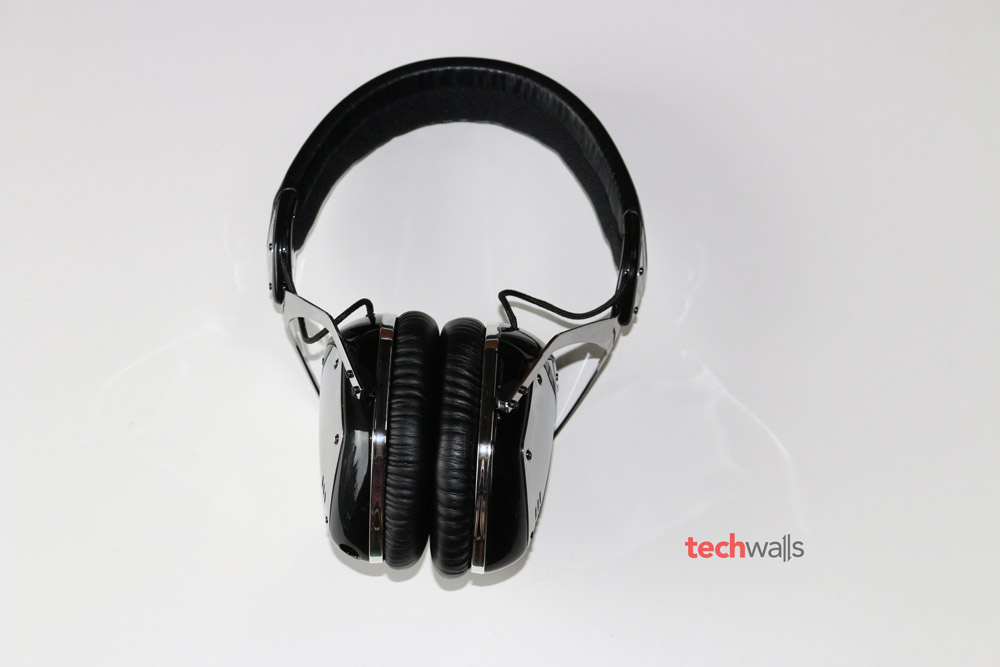 It was quite a shock because the headphones are highly rated on Amazon. Therefore, I gave the headphones another opportunity on other music genres like pop, rock and dance. The headphones really has its own stage with dance music as you will be able to feel the strong bass and loud volume level on the headphones. Apart from that, its noise-isolating feature is quite impressive, therefore, I can understand why DJs love the brand.
Conclusion
Pros
Stylish design.
Strong bass.
Loud volume level.
Good noise-isolating earcups.
Cons
Uncomfortable for long-term wear.
Cables get tangled up.
Lack of clarity and details.
The V-MODA Crossfade LP headphones are available on Amazon for around $100. They deliver a bass-emphasized sound, which is quite similar to Beats Solo headphones, but this is a better choice because it is much cheaper. However, the Crossfade LP should not be in the collection of any audiophile.
Disclosure: We might earn commission from qualifying purchases. The commission help keep the rest of my content free, so thank you!