A short URL expanding service can be used to detect spam, malwares, porn and phishing content. This application expands the short URL to the original long form and traces it back to the site. This enables you to know if the link is a potential threat for your computer. It retraces the root IP address of the site in the DNS- based Black-hole List (DNSBL), and thus spam is verified. Additionally it also determines the Google page rank of any site.
Using the short URLs it becomes easier to share long links on various networking site including Twitter and Facebook. The spammers misuse this and disguise harmful links. Spamming continues to threaten online security and thus the URL expanders are a boon.
There are various such services available on the net. Let us glance and find out more about them.
1. Where Does This Link Go-URL Expander
This offers you a simple user interface and is one of the top rated URL expanding services. It can be easily installed in your Firefox browser as an extension or a Grease monkey script.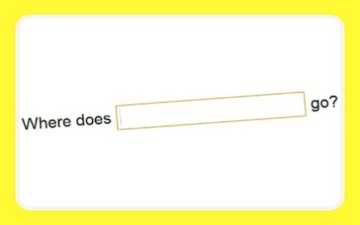 2. Long URL Expander
 If you are very alert while surfing the web, you will always want to know before clicking on any link which in their short form do not allow you to recognise the source. This supports various short link URLs from ping.fm, bit.ly, yep.it and many more.
 3. ExpandMyURL Service
This allows you the function of being embedded in the browser. You just need to drag the bookmark onto your page. No matter where those short URLs are, they will be highlighted in green. These URLs will be redirected to the service home page. You can check their sources on the main page of the ExpandMyURL service.
4. PrevURL
This service expands the shorter URL and also provides a preview of the source website alongside it. Hence the name- PrevURL. However sometimes it is unable to show the source preview. This service is easy to install in your respective browsers and then ready for use. You need to copy the short URL in the search box and then the webpage preview appears.
5. Untiny
This service offers more than the basic function of expanding short links. This comes in with API and plug-ins. You can easily install the service as an extension in your Firefox browser or the Untiny Greasemonkey script. This will expand all the short links on your web page.
The web is becoming a spammer's world and these services and applications help us to tackle potential threats. One click on any such disguised links may cause an embarrassing situation for you or cause you to lose all your data. So be smart and use the URL expander services. The URL Expander service verifies the source of the short URLs on a site and informs you if it is harmful. It is compatible with various link shortening websites like Bit.ly, TinyURL.com, goo.gl, is.gd, to name a few.
Disclosure: We might earn commission from qualifying purchases. The commission help keep the rest of my content free, so thank you!