Solar power systems are gaining traction in homes globally, thanks to the reduced energy costs and environmental benefits they provide. However, their efficiency plummets during power outages unless they are combined with efficient energy storage. Understanding this need, BLUETTI, a leading name in energy storage, has introduced its new battery solution, the EP800, following the earlier release of its EP900 model. Let's delve into the unique features of the EP800 and how it stands out from its predecessor.
Disclosure: This is a sponsored article; We were compensated to publish it on the website.
Understanding the BLUETTI EP800 & B500
The EP800 & B500 represents BLUETTI's 7,600W modular home energy storage system (ESS), with a 9,000W PV input and a capacity scalable from 9,920Wh to 19,840Wh. While similar to the EP900 in many aspects, a notable difference is the EP800's pure off-grid nature. In contrast, the EP900 can connect to the utility grid, a feature that sometimes involves lengthy paperwork and extended installation times. With the EP800, homeowners can enjoy a swift installation process, ideal for those seeking urgent integration with their solar systems.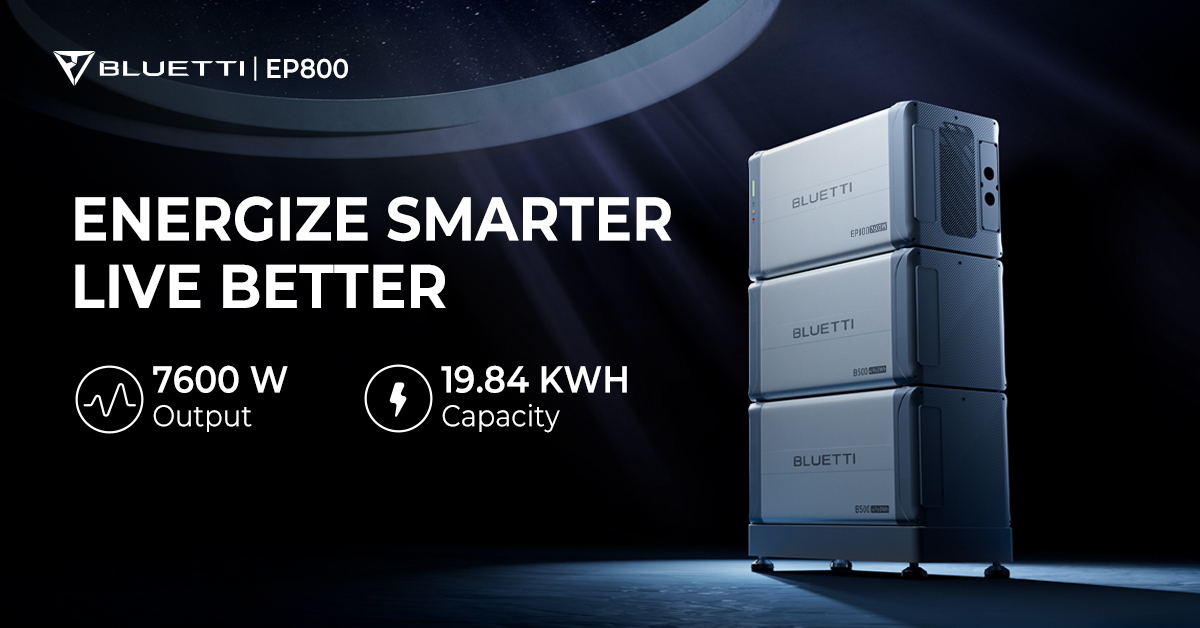 Distinct Features of the EP800
Modular Capacity: Users can customize their energy storage by selecting between two to four B500 battery packs, each adding 4,960Wh. This offers a flexible energy capacity that can support households through power blackouts lasting several days.
Strong Performance: With an output of 7,600W and 9,000W solar input, the EP800 can easily power various household appliances, making it perfect for homes, small businesses, and even remote farms.
Solar Panel Compatibility: The EP800 is designed to connect seamlessly with existing or planned solar panels through its energy-efficient DC-coupled connectivity.
Simplified Installation: The EP800 is user-friendly, allowing for straightforward installation both indoors and outdoors, with a design that is both space-saving and quiet.
Durability and Warranty: Enclosed in robust aluminum alloy, the EP800 promises longevity. It also boasts a ten-year warranty, ensuring users of its reliability.
Smart Operation: The intelligent EP800 system can be easily monitored and controlled via the BLUETTI app, offering users insights into power consumption, storage, and other parameters.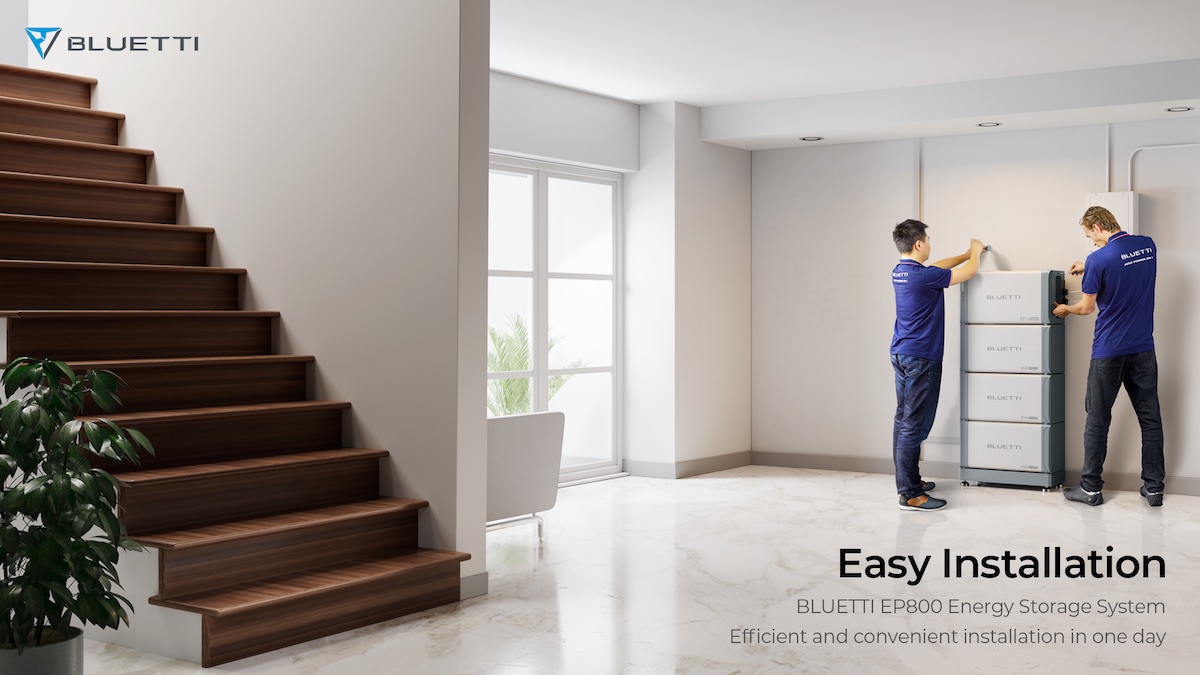 Optimizing the EP800 Experience
The EP800 guarantees a continuous power supply during outages, switching from grid to battery in a mere 20ms. This swift transition ensures essential appliances like refrigerators, stoves, and medical equipment remain operational. Moreover, the EP800 offers impressive power autonomy when connected to solar panels, ensuring households remain functional even during prolonged blackouts.
A remarkable feature of the EP800 is its eco-friendliness. Unlike conventional gas generators that release harmful emissions, the EP800 runs on clean energy, marking a significant step towards a sustainable future.
Special Offer from BLUETTI
For a limited time, BLUETTI is running the Energy Freedom Program which offers a unique opportunity for households to try the EP800 for a month, free of charge. This trial is part of BLUETTI's initiative to encourage more homes to shift towards energy independence. Those who enjoy the experience can then purchase the system at a significant discount.
Conclusion
While many homeowners are considering expensive backup solutions from brands like Tesla Powerwall and LG, the BLUETTI EP800 emerges as an affordable yet powerful alternative. With this innovative system, households can smoothly navigate power outages, cut down on energy bills, and support a greener planet. It's more than just a backup system; it's a step towards a sustainable future. The EP800 will launch on September 15th with the starting price of $5,999.
Disclosure: We might earn commission from qualifying purchases. The commission help keep the rest of my content free, so thank you!