The Samsung Galaxy is a series of smartphones manufactured and marketed by Samsung. About 70 percent of sales in Samsung are because of mobile phones. In recent years, more people have prefered Android phones to the iPhone. Claiming that phones like the Galaxy S are larger, have more storage, and even (with the S5) waterproof capabilities.
While the iPhone 5 is the only iphone to increase in size, the Galaxy S has definitely increased in size over the years. The first Galaxy S was 122 mm (4.8 inches) but the recent Galaxy S5 is now 142 mm (5.5 inches). That's an increase of .7 inches. While some may argue a larger smartphone is not beneficial, a larger smartphone allows for a larger screen as well as a bigger battery and more storage. In the first month of release the Galaxy S5 sold 11 milion units. And as of 2013, more than 25 million Galxy S phones have been sold.
Now that you know a little bit more about the phone you're unlocking, you might be asking "Why?" or "What is the point?" or "How does this work?" Well let's start with what mobile unlocking actually is. Mobile unlocking means removing the restrictions your network puts on a mobile phone so that the phone can only be used with that specific provider. Unlocking your Samsung Galaxy does not involve any type of software or hacking and will not harm your phone in any way.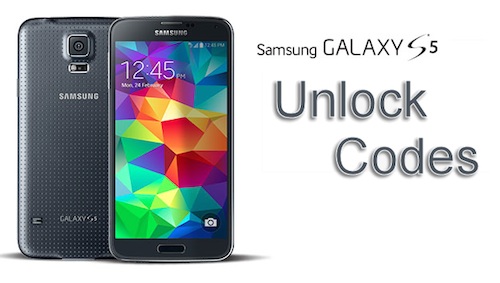 Many people ask why they should unlock their mobile phones. When you own a mobile phone, the phone is tied to a national network through either a monthly or pay-as-you go contract. But the phones that network providers give to their customers are 'locked'. A 'locked' phone means that the handset you buy from a network provider will only work using their specific SIM card, even if there are cheaper rates for other carriers or you get an actual new phone. This is made worse when a locked phone is taken abroad and users are forced to pay outrageous roaming charges.
But what are the benefits of unlocking your Samsung Galaxy S2 S3 S4 S5? Well, one of the best benefits is that you can switch carriers to get the best contract or pay-as-you go rates without having to get another phone. It also gives the phone a larger re-sale value. If you decide to sell your phone, people will pay more money for an unlocked phone. With an unlocked phone, there's no need to worry about roaming fees. So not only do you not have to worry about bringing that pesky "travel phone" but paying massive fees and phone bills for texts and calls abroad will be a thing of the past! When you unlock your phone, you can use the same SIM card on any network. Meaning you can keep all your photos, calls, and contacts all on one SIM, even if you switch from carrier to carrier. Another benefit to unlocking your phone is that you can apply additional hardware features to your handset, such as Dual SIM Adaptor, which allows one phone to be used with two SIMs, so you don't even have to physically switch between them. Which is particularly useful for organising your business and personal contacts into two separate SIM cards and not having to carry around an extra SIM.
How to unlock Samsung Galaxy S2 S3 S4 S5? Well the safest and most inexpensive way to unlock your device is through "code unlock" it uses no third party software and uses the phone's manufacturer details to unlock the phone.The first step is to get your phone's IMEI code. When a handset is manufactured in the factory, it is given a unique 15 digit 'IMEI code' particular to that specific model, country, and network. (You can find your IMEI code now by looking on the back of the phone or by typing in *#06# into your keypad.) You will also need the model of the phone, network and country details. When you have all this information you will, of course, need somewhere to get your unlock code. You can get this for a reasonable price on websites such as unlockscodes. After you've purchased your unlocking code, you just have to await your confirmation email which will have your unique unlock code for specific code for your device. Once you have your unlock code, you can use the instructions provided to unlock your mobile phone. And it's as simple as that.
Once you have unlocked your mobile phone, you are now free to roam the world and not have to worry about pricey roaming charges or worry about getting a new phone to switch your mobile carrier. The unlocking process is simple and quick and can be done from the comfort of your own home. So stop worrying about being locked, and unlock your phone's potential today!
Instruction on how to unlock Samsung Galaxy S2 S3 S4 S5
1. Take out original Sim card
2. Put in another Sim the phone is not locked to
3. Power phone off / Turn phone back on again
4. Once prompted enter 8 digit unlock code, enter the code provided
5. Congratulations your Samsung device is now unlocked
Disclosure: This is a sponsored article written by Andrew Wilkinson. I was compensated with cash, gift, or something else of value to publish it.
Disclosure: We might earn commission from qualifying purchases. The commission help keep the rest of my content free, so thank you!