More and more people are getting used to sourcing all their entertainment from Netflix due to the high quality of movies and TV shows that the online streaming service offers its audience. If you're a fan of House of Cards, Daredevil, Narcos or any other well-known TV show, there's a high chance that it's already streaming and being watched by thousands from the 130+ countries that the service is available in.
Despite all this, one thing you might find interesting to note is that you're not quite able to access your desired content from Netflix if you don't reside in a particular region. This is because of the licensing agreements set by the entities that produce the TV shows and movies. They set geographical restrictions for usage based on where their target audience live. Therefore, an individual living in Australia, Canada, Argentina or even India may not be able to view content from "American Netflix".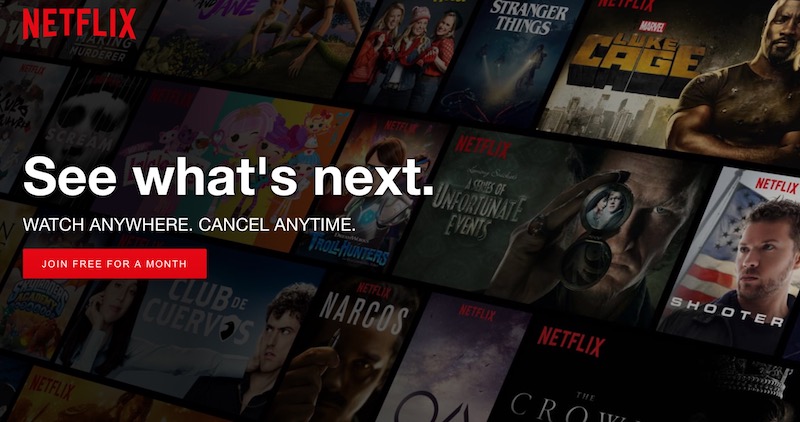 How to Bypass Geographical Restrictions on Netflix
These geo-restrictions force users who reside outside the US to look for other alternatives to access their premium content. There are a couple that you can use, all depending on which one you find easiest to apply. Read about them below:
Using a VPN service/app
A Virtual Private Network is probably the most efficient method you could use to unblock American Netflix. It works by altering the one thing that streaming services use to determine if you live within the allowed region; your IP address. This address serves as your digital fingerprint, and so to access a geo-restricted channel you would need it to reflect that you live within the allowed region.
A VPN allows you to mask your IP address and therefore hide from Netflix the fact that you're outside the US. All you would need to do is choose a US server and you would be set.
If you do a quick google search on VPN apps, you'll be surprised to see how many companies claim to offer the service. The truth is that once you download and install the app on your computer, you'll realize that most of them don't deliver what they promise.This is because very few VPNs still have a fix for the Netflix block.
Using Tor
Tor is a software that gained prominence by allowing its users to access region-restricted content. It's popularity however reduced over time because its many layers of encryption would force videos to load very slowly; especially if you want to watch in HD.
Using Smart DNS Proxies
Smart DNS proxies work by allowing users to change your device's primary and secondary DNS server address to hide your location from an online streaming service. Netflix, however, blocked such services and now they won't really work.
Read also: Free Netflix Account and Password
Final Thoughts on How To Unblock Content on Netflix
You now have a general idea of how to unblock Netflix (or any other geo-restricted streaming service) and gain access to all of their premium content.
As a rule of thumb, make sure you consider the reputation of whatever software/app you'd like to install on your computer. This is because so many free softwares come with viruses that could do it a lot of harm.
Disclosure: As an Amazon Associate, I earn from qualifying purchases. The commission help keep the rest of my content free, so thank you!