In a world where physical fitness is just as important for pets as it is for their human companions, the Uahpet iRetriever Dog Ball Launcher stands out as an impressive and innovative tool to promote activity and fun for your furry friends. With its unique features and smart design, it promises to take the traditional game of fetch to new heights.
Disclosure: We received the product directly from the manufacturer as a courtesy for review purposes. However, the review is intended to provide honest, unbiased insights about the product, based on personal experiences and observations.
Versatility to Suit All Dogs
The iRetriever Ball Launcher is designed to suit dogs of all breeds, making it a versatile tool for pet owners with diverse canine families. Its launch range is adjustable from 10 to 80 ft, accommodating various settings from cozy indoor spaces to vast outdoor parks. Whether you have a small pup who enjoys a quick dash or a large hound that revels in long chases, the iRetriever can be customized to your dog's preferences and abilities.
Smart and Safety-Conscious Design
Safety, often a paramount concern for pet owners, is ingeniously addressed in the iRetriever's design. The launcher is equipped with a sensor-based perception system that can detect any kids or dogs in its direct line of fire and change its launch direction accordingly (3 launch angles). This means the iRetriever is not just a toy, but also a trusted companion that plays responsibly with your pets and children. The joy of playtime no longer has to be shadowed by worries about accidental injuries, thanks to the iRetriever's forward-thinking safety features.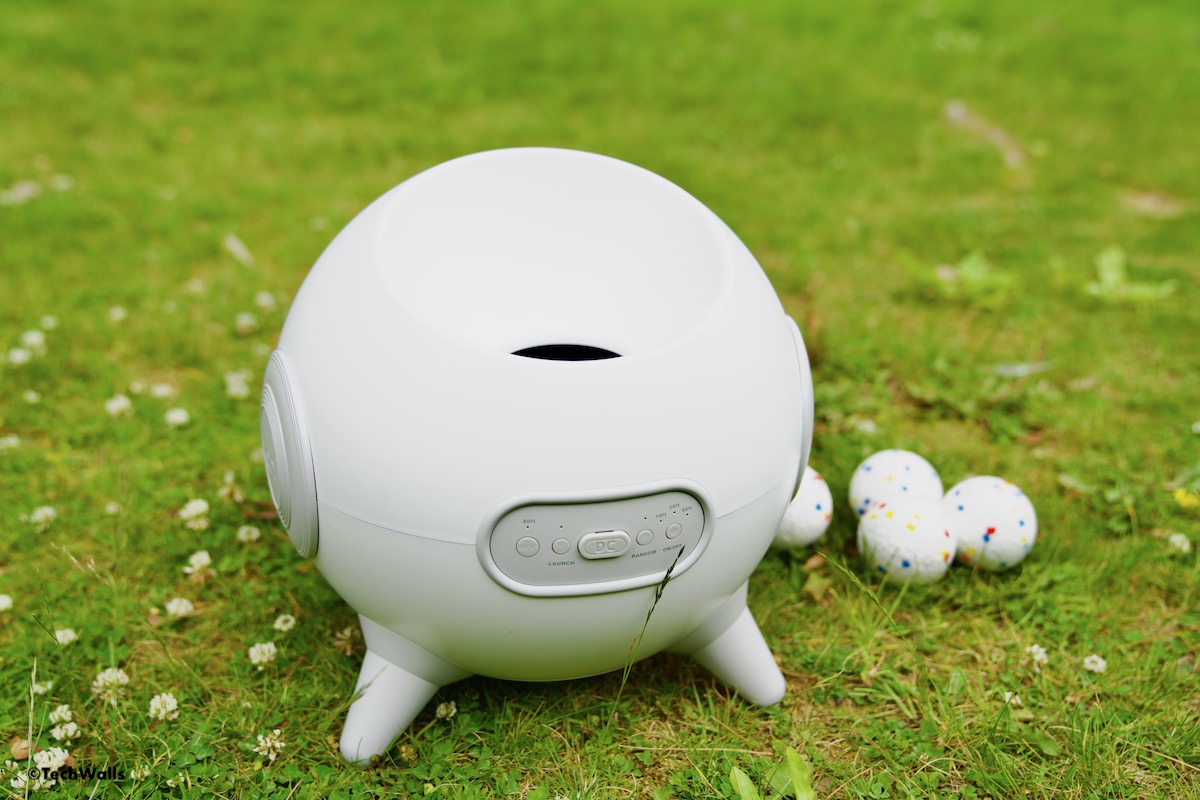 Durable and Reliable Play
Additionally, the iRetriever Ball Launcher pairs with specially designed E-TPU tennis balls. These balls are durable, reliable, and designed to be safe for your pet. Made with puncture-resistant and tear-proof material, they promise long-lasting performance. The high-friction grip of these balls also ensures that they can be launched reliably even when wet with pet saliva. This means uninterrupted playtime for your dog, without the need for frequent ball replacements or pauses for cleaning or drying the balls.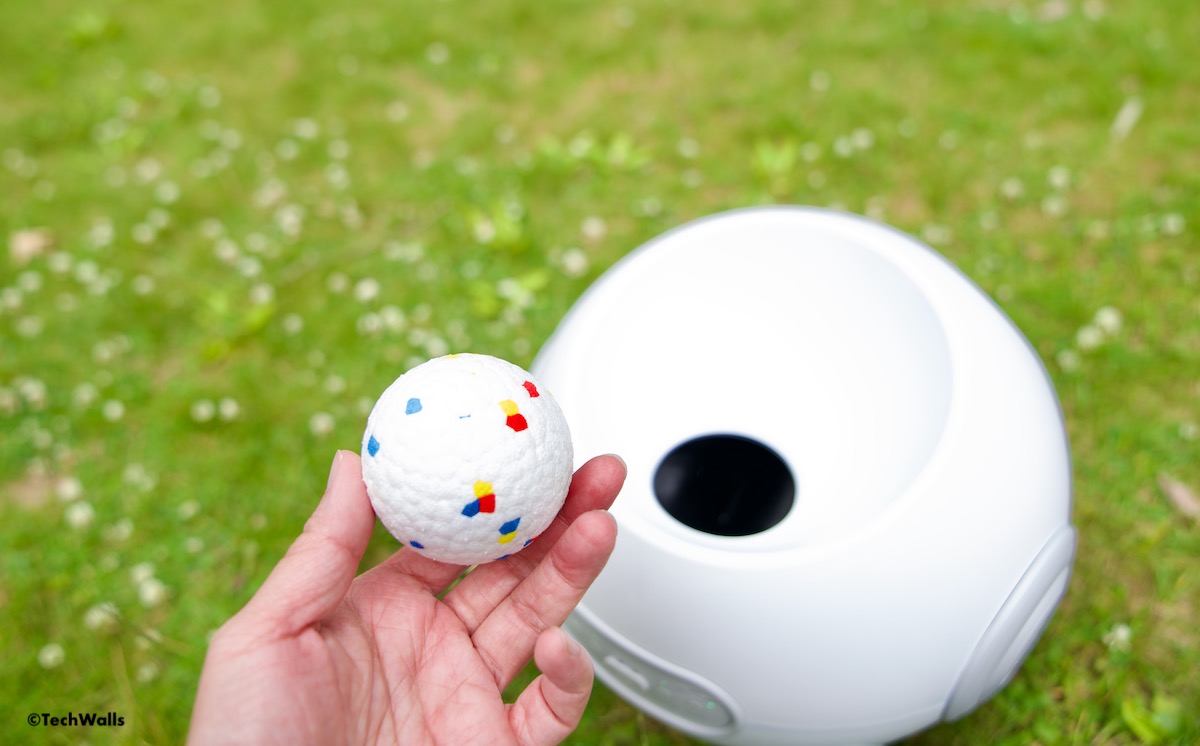 The Uahpet iRetriever Ball Launcher effectively combines fun, exercise, and safety in a single tool, promising a play experience that is as satisfying for the dog owner as it is for the dog. Its versatility and adjustability make it a good fit for various environments and dog breeds, while its smart safety features help ensure a worry-free playtime.
As for its battery life, it can perform up to 200 launches in GT mode on a single charge. However, the battery life does vary depending on the use frequency and the selected launch mode.
Comparison to Other Brands
Uahpet iRetriever Dog Ball Launcher: The Uahpet iRetriever Dog Ball Launcher offers features such as an intelligent avoidance system that can detect kids and dogs in front of it and switch launch direction, ensuring safety during play. It also has automatic shooting angle adjustment, which sets it apart from other brands that lack this functionality. It can handle wet balls and provides uninterrupted play.
SmartPult: This is an app-enabled smart ball launcher that dispenses treats while also engaging your dog in a game of fetch. From the app, you can launch balls, dispense treats, and adjust the distance from anywhere in the world. This launcher can be battery operated or use an AC charger. However, it doesn't have an intelligent avoidance system or automatic shooting angle adjustment​​.
Playball interactive ball launcher: The Playball interactive ball launcher is a cheaper option. It can be used indoors or outdoors and is powered via an AC adapter or 6x C batteries. It can be adjusted to Near, Middle, or Far depending on where you plan on using it. However, it doesn't have the intelligent avoidance system or automatic shooting angle adjustment feature and uses smaller 1.5″ mini tennis balls​.
Conclusion
In summary, the Uahpet iRetriever Dog Ball Launcher offers a unique and exciting way to engage with your dog. Whether you are looking to provide your pet with more exercise, to stimulate its natural retrieving instincts, or simply to add more fun to your play sessions, the iRetriever could be just the tool you need. With its innovative features and focus on safety, it's set to redefine the game of fetch and to bring more joy and vitality to your pet's life. You can buy the product from Indiegogo, starting from June 19th. Its regular price is $239 but the early-bird price is $170 and pre-registration price is $150. More information is available on its official website.
Disclosure: We might earn commission from qualifying purchases. The commission help keep the rest of my content free, so thank you!