Roomba and iRobots helped spark the market of robot vacuum cleaners. Providing customers with automatic floor cleaning and vacuuming. While, the two brands are well known, there is another brand appearing on the scene. Featured at CES 2020, a world tech event held every year, Trifo has a lineup of different vacuum cleaners for all types of use. Today, we are looking at the Trifo Lucy vacuum cleaner. This is not any ordinary robotic vacuum cleaner as it includes some neat features which will we see in the next section.
Disclosure: We received the robot vacuum in exchange for this review. We spent time testing it to make sure the review is honest and unbiased.
Unboxing & Testing Video
Product Features
Trifo developed their products to stand out from other cleaners. In order to do so, they added a camera to the front for better visibility when moving around the house. With the added camera, your vacuum cleaner also can double as a mobile security center. Trifo Lucy is capable of alerts for motion inside the house. You can monitor your home with a device that can also clean. Very neat, can resemble a sweeping security guard. The night vision helps during night time or low lit areas.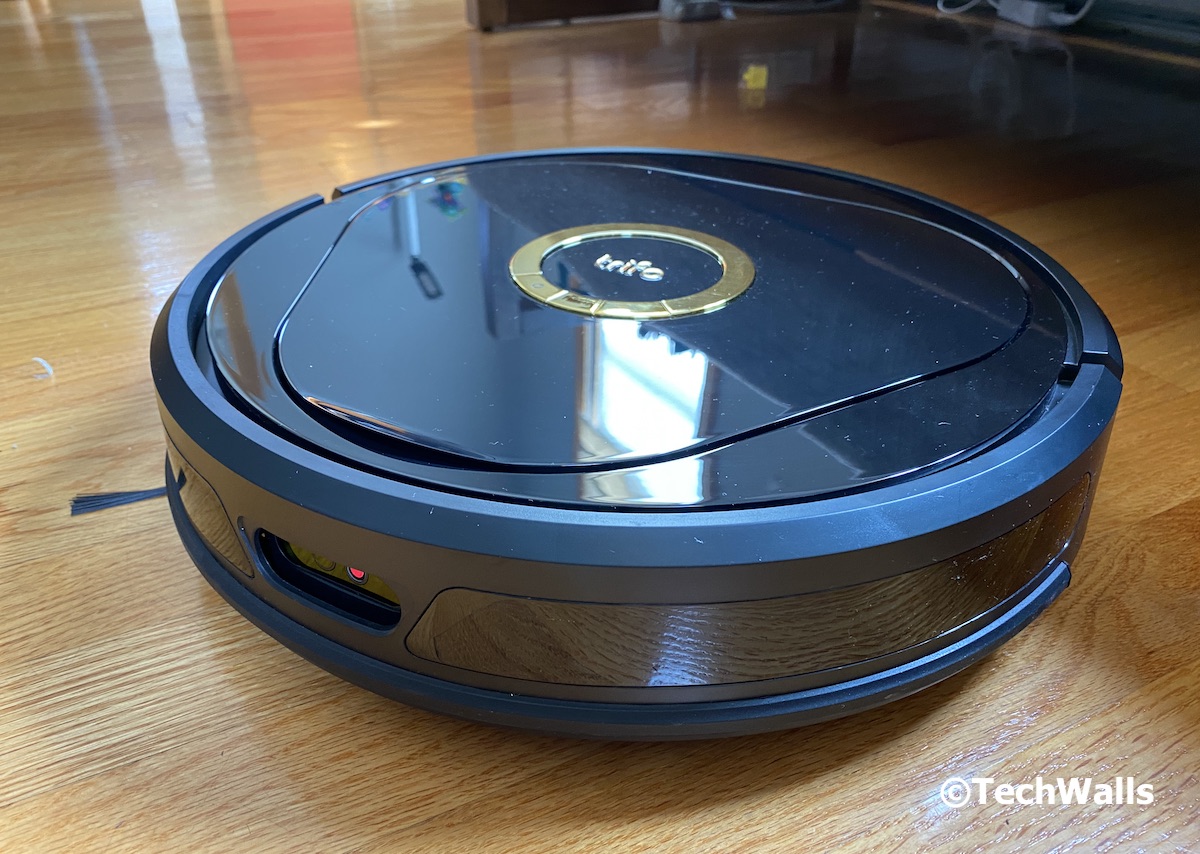 The robot uses the onboard cameras to navigate the home, unlike other brands who place LiDAR on their products. Trifo states no more babysitting or having to reset the position of your robot. Within the app, you can set off limit areas and map out plans in order to get the best clean. In order to get the smoothest traversal, the Lucy may have to run a few times to get comfortable with the surroundings. The AI onboard gets better with more use. I love that the camera can detect and avoid small obstacles fairly well, therefore, the robot has never got stuck in power cords in the middle of a cleaning session. Like most brands, Trifo provides an mobile app to help create schedules, create zones and also connect the robot through Amazon Alexa. The 3D map in the app is pretty accurate and after getting used to the layout, the robot creates an optimized cleaning path to clean the whole floor faster. In general, it can clean my first floor in about 30 minutes, which is quite impressive.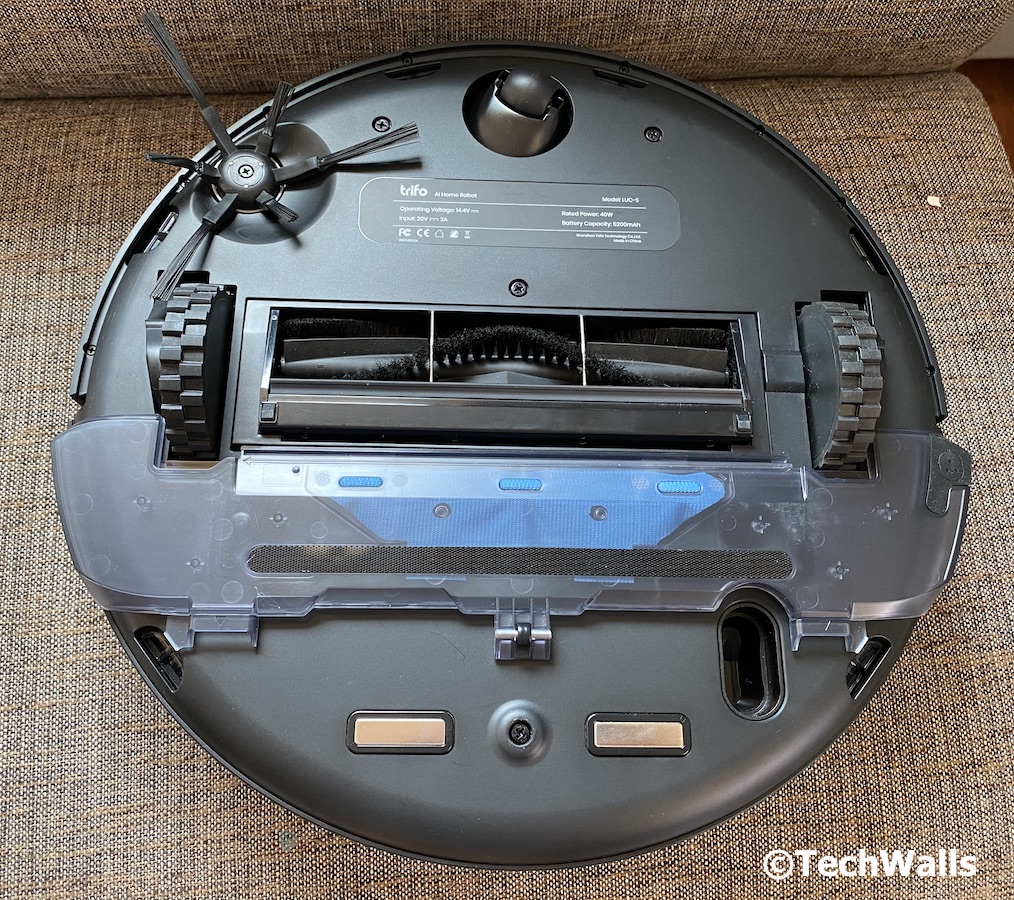 Cleaning is a main reason you would purchase a robot vacuum cleaner. The cleaner boasts 3,000 Pa suction. The power is good enough for hard floor and low-pile carpets but if you want to clean high-pile carpets, I'd recommend more powerful handheld vacuums. In addition to vacuuming, the Trifo Lucy has a mopping feature to clean hardwood or tile flooring. The device uses disposable pads and has a small-ish water compartment.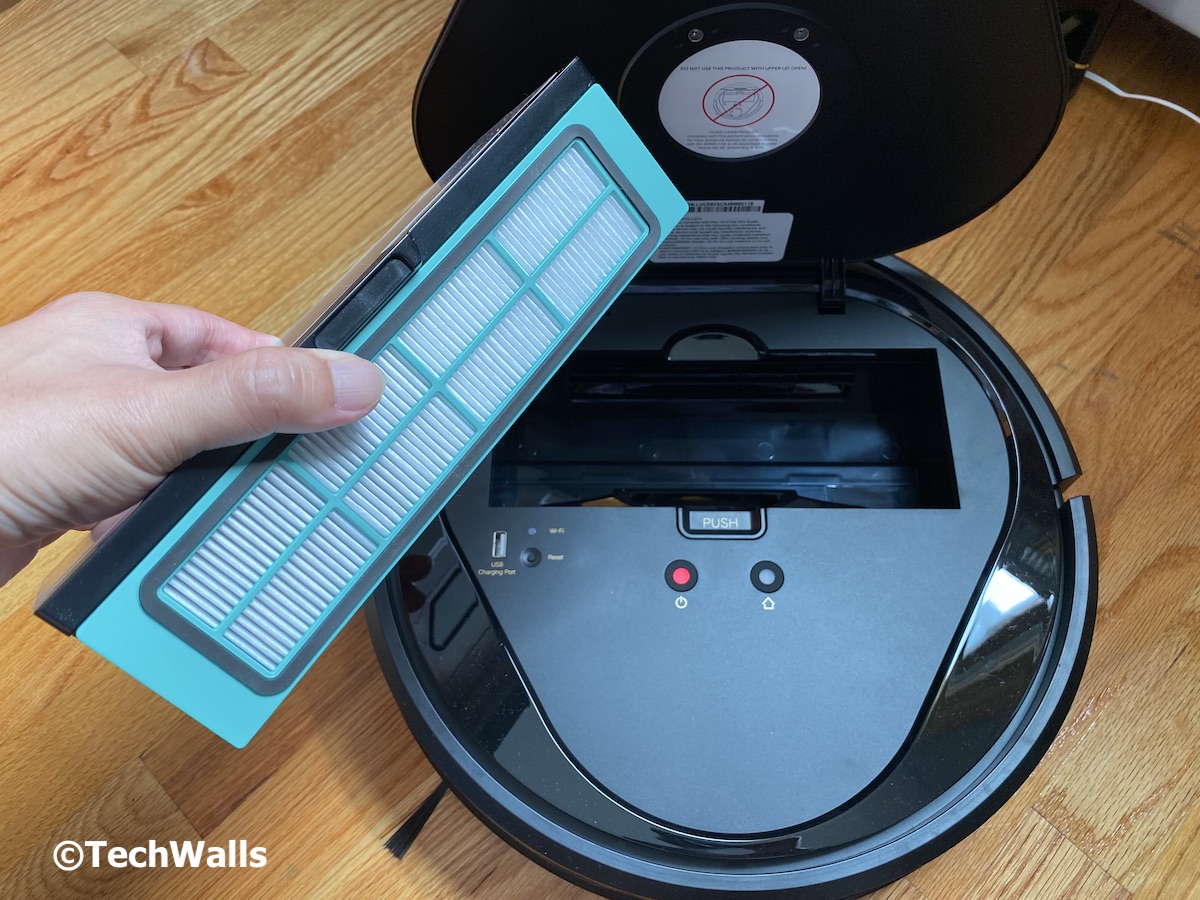 Our Thoughts
The Trifo Lucy is definitely a good choice for a robotic vacuum cleaner. It proves that a camera on the front is good enough for a vacuum's navigation; You absolutely don't need to buy models with LiDAR. The additional security features help keep your home safe and alert of any suspicious activities. If the idea of having both cleaning and security in one device excites you, then this product would be a good choice. You can use the coupon code OT9J47KM to save extra 10% when checking out on Amazon.
Disclosure: We might earn commission from qualifying purchases. The commission help keep the rest of my content free, so thank you!