Big cities are becoming more crowded than ever and driving a mid-size car in those cities is a disaster. You'd never want to drive a car again if you have controlled a car in crowded cities like New York or Saigon, especially during peak hours.
Bicycles, scooters or motorbikes could be good alternatives, however, they still have a lot of disadvantages. For instance, they can't protect you from accidents or harsh weather conditions as well as what cars are doing. If you have ever driven a motorbike in a pouring rain, you will understand what I mean. Therefore, ultra-narrow cars come into its place and this would be the trend in the near future. Those cars will be able to solve some problems like parking or traffic congestion because a lane capacity will be doubled. It is said that they are also safer thanks to the narrow body and quick maneuverability. We got a look at Toyota i-Road and undoubtedly this will be among the most wanted narrow cars in the next few years. Take a look at the 3-wheeled electric car.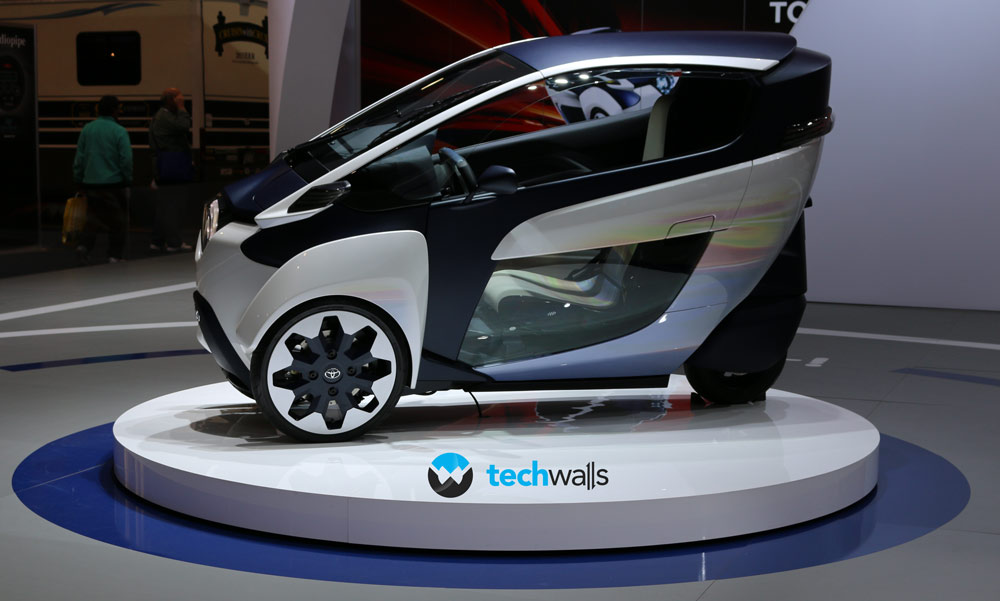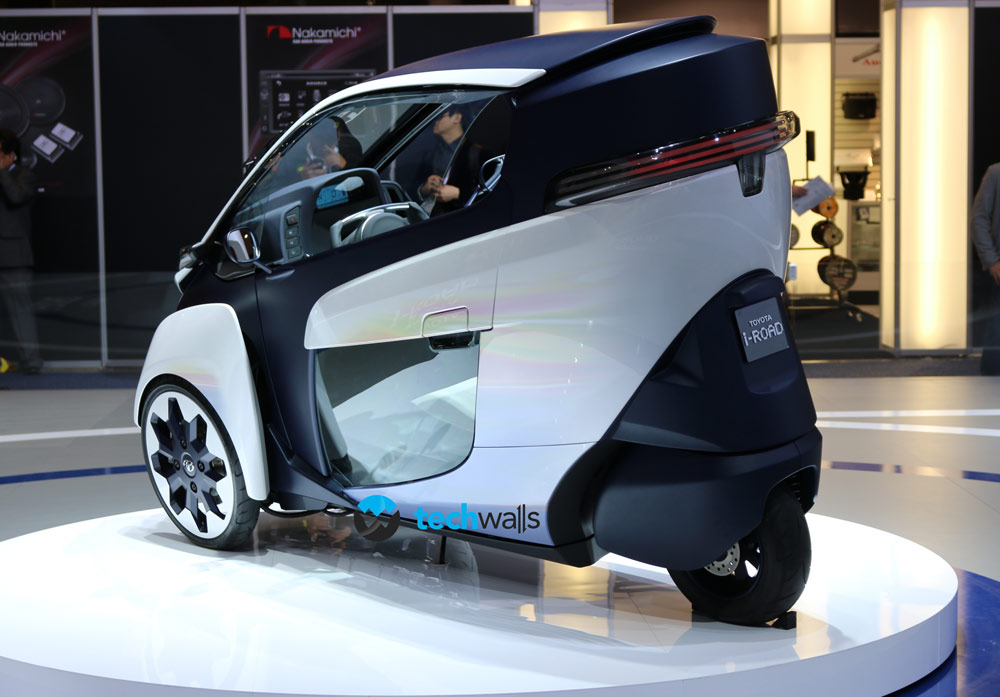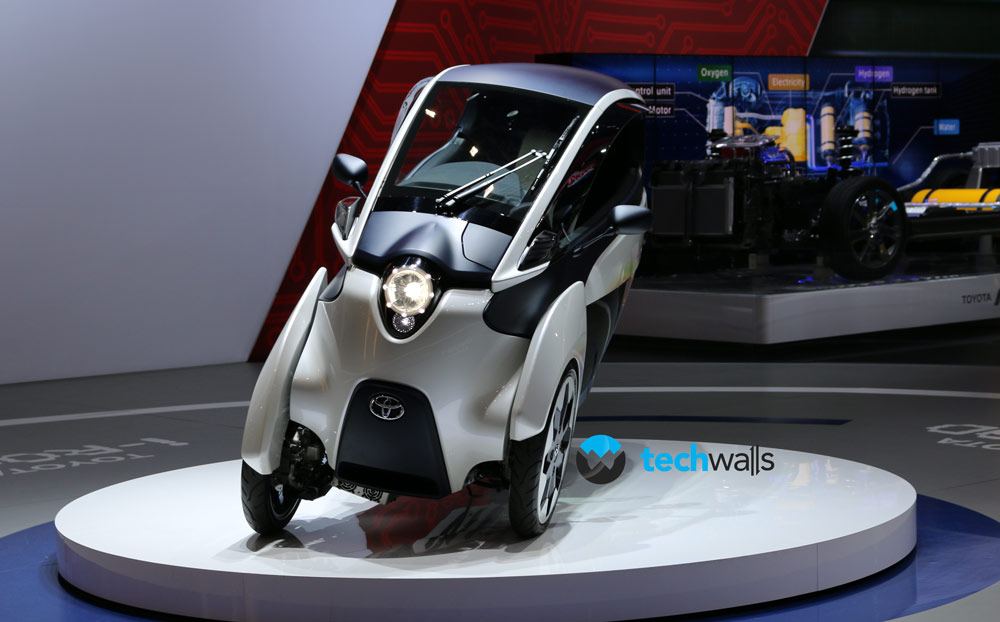 The car looks like a fully enclosed scooter. As I always enjoy driving scooters rather than big cars, I really can't wait to give this one a test drive. Unlike scooter, you won't need to stick your foot out of the car to make it steady when stopping, instead, they use 2 front wheels to keep your vehicle upright all the time. To describe the Toyota i-Road, this is a ultra-narrow 2-passenger car with silent all-electric engine, zero emission and Active Lean technology. The Active Lean technology is a very cool feature of this car, it helps control the angle of lean of front wheels and adjust angle of each wheel if it is necessary to always keep the vehicle steady and balanced, especially when you make a turn.
The car measures 7.7 x 2.78 x 4.74 feet (2.35 x 0.85 x 1.445 meters), weighs 661 lbs (300 kg) and it is powered by a lithium-ion battery that could run up to 31 miles (50 km) on a single charge. The maximum speed of i-Road could reach 28 mph (45 km/h), which is more than enough for getting through urban centers.
At the moment, Toyota has confirmed that the concept will be in production very soon. We haven't got any information on its price point and release date yet. Will you buy this car when it is available?
Disclosure: As an Amazon Associate, I earn from qualifying purchases. The commission help keep the rest of my content free, so thank you!