Learning to play drums has never been easy, especially when you're not ready to invest in a bulky and expensive drum kit. Fortunately, there is a solution to teach you the new skill at a much lower cost.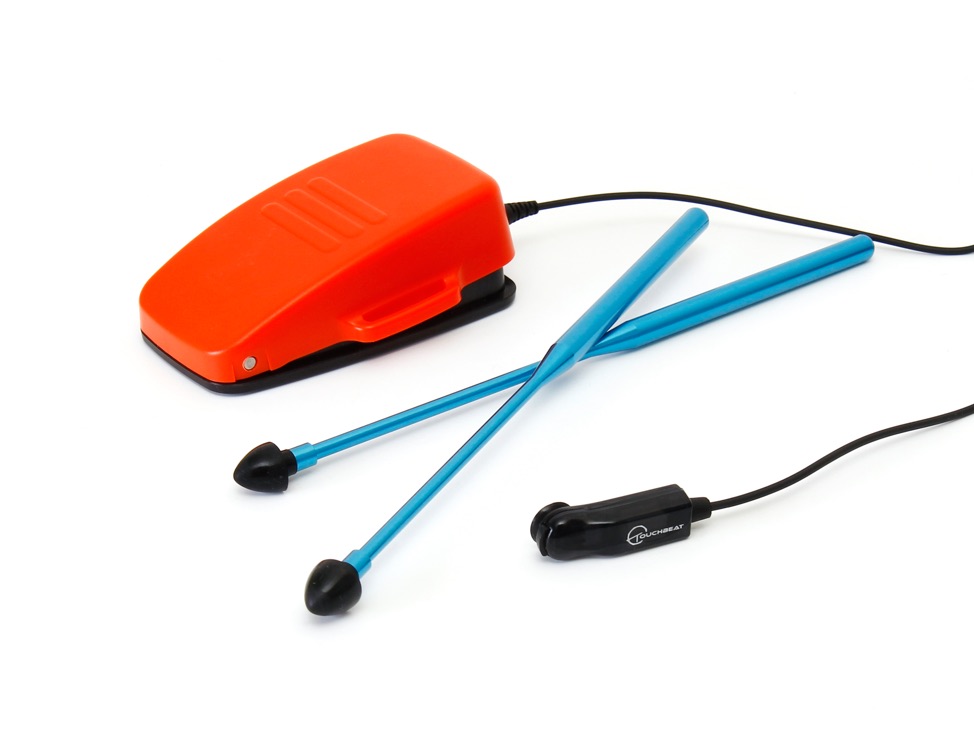 Touchbeat Smart Drum Kit has the price tag of just $69. The set includes two aluminum sticks with conductive tips, a kick pedal with a touch emulator, and a leg strap and a foot strap to play on the go. To get started, you can download the free TouchBeat app to get used to the kit. Here you can play a rhythm game and it also has a lesson mode to learn the rhythm and practice drumming. This app has a friendly interface which is very suitable for beginners. The app is available on iOS. For the most optimal gaming experience, the iPad is recommended.
The realistic drumming experience is all thanks to the innovative design of the drumsticks and kick pedal. The drumsticks are made of anodized aluminum with a conductive tip that makes it just as responsive as your fingertip on a screen.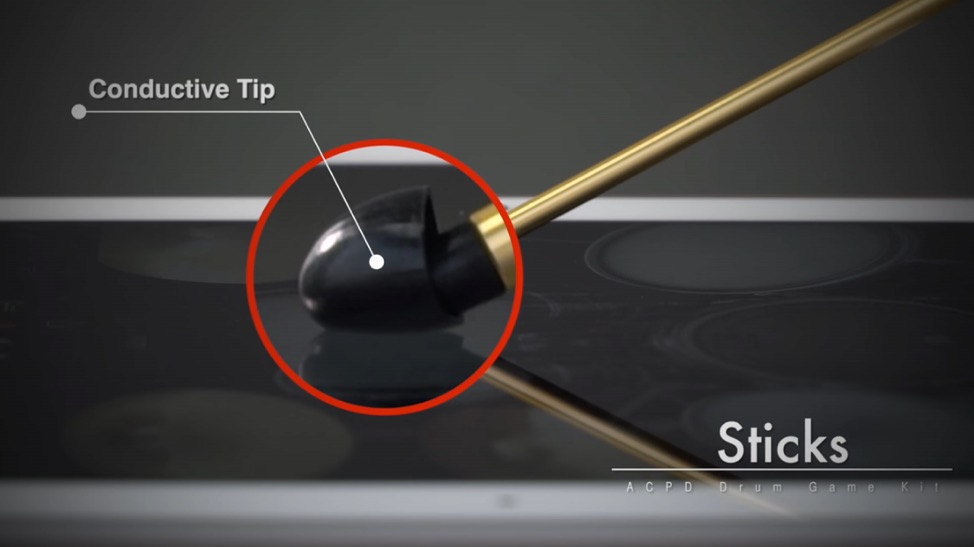 The pedal is used by attaching a conductive pad to the bass drum on the screen allowing the user to sync the foot to the bass drum as you would do on a real drum set.
If you want to use the kit for professional works, you can also use it with your favorite music creation apps like GarageBand. This makes the whole process easier and you don't need to use your fingers to tap on the screen.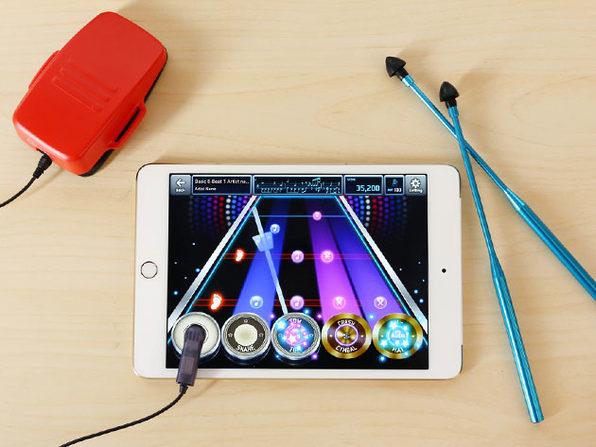 Another advantage of the drum kit is that you can practice anywhere without annoying your neighbors. This is one of the biggest problems because real drums are loud and it's a challenge to practice drumming at home. With this virtual drum kit, you can wear headphones and it almost doesn't make any noise.
The kit still can provide a lifelike drumming experience with the two drumsticks and a kick pedal. It is a small investment and you can decide if you should purchase a real drum kit after trying the virtual one.
Disclosure: As an Amazon Associate, I earn from qualifying purchases. The commission help keep the rest of my content free, so thank you!