Your college years are a lot of fun, yet they also teach you to be responsible. Juggling multiple assignments, making your own money and finding time for parties and campus activities is big of a challenge, and you don't want any area of your life to suffer. Sounds familiar?
Luckily, today technology offers an abundance of solutions for every problem a busy student might encounter. There's an app for everything – so why not use them to your advantage? From keeping your homework to ordering food and making exams preparation, check out our pick of the most helpful tech solutions for students: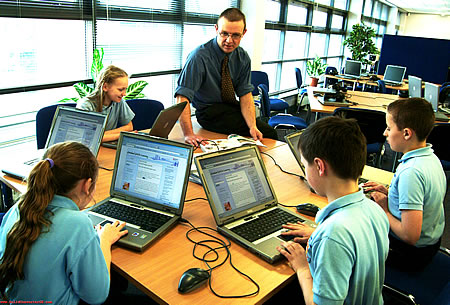 Snapseed. If you're an amateur photographer or simply want to enhance your Instagram account by giving it a unique look, try this free photo-editing app. In addition to heavy HDR-like and retro filters everyone knows, it allows you limitless options to customize image attributes in the way which appeals to you. Basic photo improvement options such as straightening your shots, contrast and adding frames are also present.
Screen time control. You might not be aware of how much time exactly you spend on your smartphone, but if you're an iPhone XS owner, the Screen Time app will reveal all the harsh truth. Students check their phones every spare minute, which leads to hours of time lost every day. With this app, you can also set the limitations for your daily iPhone use and spend the time more productively: do a literature review for a research paper or go do a gym.
Freshly. Let's be honest – students rarely cook for themselves and opt for healthy nutrition choices. However, a burger and pizza diet damages your health and your waistline in the long run. In this regards, Freshly is a great food delivery service which saves you time and takes care of your health. It includes the delivery of fully-cooked and prepared meals – just heat in the microwave. If you combine your studies with a full-time job, you'll never be starving again.
Five Four subscription. Young people who love new trends but lack the precious time to spend on shopping will absolutely benefit from this subscription. Let the company know your size and preferences in style and receive a box with items from seasonal collection monthly. Now you have a total look for your Friday night out without spending a single minute in stores. Simply, isn't it?
GoConqr. This revision tool is designed to make your studies and exam preparation easier. Spending days at books isn't necessary any longer. Use this app to create revision cards, mind maps, notes and slides, all in one place. With such a comprehensive set of tools, you can visualize your course information, revise and remember more efficiently. GoConqr allows you to share the content with friends to streamline the revision efforts and study anytime using a smartphone only. And one more advantage – it's free to use.
myHomework student planner. Have you ever failed to submit a research paper on time simply because you forgot about it? Then, myHomework is your absolute must-have. The app serves as a digital planner and allows you to keep track of your lectures, seminars, due tests and projects to complete. It will also remind you of the important events, keeping you ready for everything that your professors challenge you with.
Oxford Dictionary. Perfect for ESL students, an Oxford English dictionary app serves as a catalog of words and their meaning. Check your word use and express your thoughts in written papers clearly, ensuring that your message and your findings are understood for everyone. It also allows you to translate words and expressions and provides plenty of learning tools to keep your English at a high level, so you could articulate your thoughts as clearly as a native English speaker.
EasyBib. Writing your paper is only half the battle – upon completing the writing, you need to format and reference it properly. EasyBib is an app specifically designed to ease the time-consuming referencing process – just take a picture of the barcode of the book, and the app will create the referencing automatically. MLA, APA, and Chicago referencing styles are available. Moreover, the paid subscription also includes unlimited plagiarism checks and a title page maker.
Dragon Dictation. Dragon Dictation is an absolute must for all students as it can streamline your learning experience in many ways. This software can convert speech into text and then use this text the way you need. Use it to capture the lectures and review the lesson content when revising for tests – this is especially helpful for courses where the crucial amount of information is given on lectures. Record the ideas for your next essay on the go and paste them into your paper directly or email to your supervisor.
AcademicHelp. Unlike the above-mentioned apps and solutions, this website offers personalized help for students looking to improve their writing and do better academically. Here's how it works: you upload the written paper or essay, and a real person called writing analysts checks it in real time. They point out at your grammar, spelling, syntax, punctuation and many other issues and correct it. You can keep in touch with a writing expert, discuss the paper in detail and eventually make your writing perfect. A great solution for busy students who don't have time to edit on their own or want the highest grades for the course.
As you see, there are lots of ways in which technology can make your student life easier. From optimizing your housing tasks to helping you study more efficiently, these tools definitely deserve your attention as they can allocate you plenty of free time so you never miss out on important things. Time-saving apps are great for working students who need to keep up with multiple priorities. Although some of the options are paid (such as a professional essay checker), these small investments pay off as you receive a higher grade and enhance your writing skills.
Disclosure: We might earn commission from qualifying purchases. The commission help keep the rest of my content free, so thank you!