The modern gamer is blessed with choice. There are so many awesome accessories to enhance the gaming experience it is quite frankly pretty overwhelming.
Here is our list of the 10 best gaming accessories under $200, all of which can be found at any online computer store worth its salt.
Logitech Wireless Gaming Headset
This quality and affordable headset affords the gamer ultimate freedom play from anywhere without being tethered to the box. Cut yourself loose and experience 7.1 surround sound quality that puts you right in the action zone.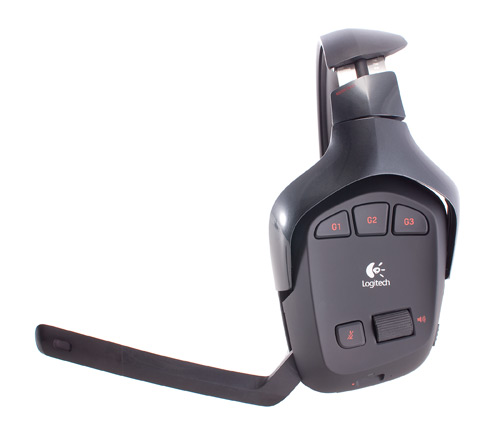 IN-WIN GR-one Tower Gaming Chassis 
You know that you've got to keep your cool intense gaming situations, and your hardware does too. This case for your hard drive is the thing you need to keep it running at optimum temperature so you don't have a meltdown at a critical moment.
Logitech G910 Orion Spark RGB Mechanical Gaming Keyboard 
This beast is the best new thing in gaming keyboards. Its superior speed, response and accuracy make it the ultimate must for any serious gamer. It also features RGB illumination, exclusive Romer-G switches, 9 programmable keys and 113 key anti ghosting. 
NETGEAR DGND3700 Netgear Wireless Dual Band Gigabit Modem Router 
When it comes to online gaming, nothing is more important than speed, and this beauty of a router is going to get you the most out of your Internet connection. Its powerful dual core and dual band wireless-N will give you twice the bandwidth so you can get the edge on other players.
NETCOMM NP511 Powerline Kit
It might not be the most glamorous piece of gear on this list, but it is one of the most unassumingly useful items. The Powerline Kit can transform your existing electrical wiring into a high performance network connection, so you can play in any room of the house.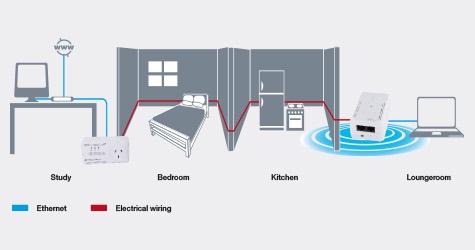 EVERKI EKP117NBKCT Everki 18" Beacon Backpack
If you are a gamer that gets around, then you will be familiar with the problem of how to get all your gear safely to wherever you're going. Well, no more shall we worry because the Everki Backpack is especially designed for this very purpose. Comfortably fitting laptops up to 18", it also features protective space for your accessories and strong support for your shoulder and back.
Asus Crossblade Ranger Motherboard
If you're serious about having the best gear, and we assume you are, than this motherboard is something you really, really need. This is the next level of network gaming. The list of features on this bad boy is simply too long to get into here, but suffice to say it has a quality, durability and reliability of performance that needs to be experienced to be believed.
IOGEAR Kaliber Gaming Chimera M2 Wired/Wireless Dual Mode Mouse 
This little fella is surprising versatile, merging the high-performance of a gaming mouse with the convenience of a wireless office style mouse. Amazingly, this tether free technology has no loss of performance as a trade off.
KINGSTON HX-MPFP-L Large Fury Mouse Pad
So, just because you've dropped serious cash on a load of top-class gaming gear doesn't mean that you should be skimping on the simple stuff. This mouse pad might seem basic but it is genius. Specifically designed for the quick movements needed in all computer games, this little guy will make your clicks as smooth and effortless as humanly possible.
LOGITECH 942-000008 EXTREME 3D PRO JOYSTICK 
The joy of sticks. Here Logitech presents a lightning quick stick that takes everything great about old models and makes it better. Rapid-fire trigger, weighted base, programmable buttons, it's all there and there in spades. You will barely need a mouse or a keyboard by the time you've discovered everything there is in this quality, and affordable, product.
So you really don't need to rob a bank to get yourself set-up with quality, high-performance products that will optimise your gaming experience. And with this list of great products, you have no excuse for doing it right!
Disclosure: We might earn commission from qualifying purchases. The commission help keep the rest of my content free, so thank you!