When selecting which browser to use to enhance productivity, users basically refer to HTML 5 compliance, one of the benchmarks to gauge a browser's speed. The higher the mark, the faster the browser. Against this backdrop, Google Chrome comes bustling with 463 points out of 500, followed by Opera with 404 points, Firefox with 393, Internet Explorer with 320 and Safari with 278.
A common ground that won't confuse you in the selection process is the browsers' ability to cross-sync bookmarks and settings, which eliminates the hassle of migrating all of these things from one browser to another (in case you have a change of mind). You can also add themes and add-ons to your browser to fully redesign it as your own. These things add spice to your browsing experience. That's a sure thing.
But other than browsing, there is a certain feature unique to each browser mentioned above. That draws the demarcation line between Chrome, IE, Firefox, Opera and Safari.
Talk to Google Chrome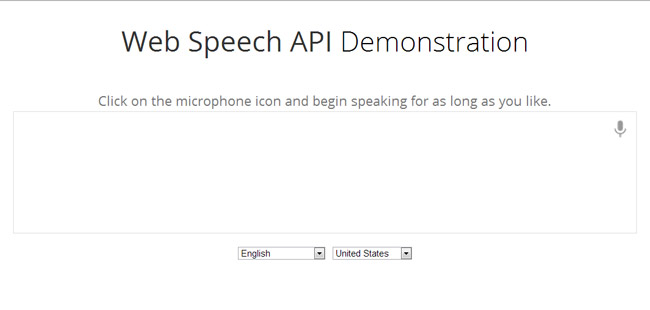 We all know what sets Chrome apart from the rest: speed. That says nothing about the constant update Google brings to its native browser. As of this time, Chrome 25 is the latest version. Another inherent capability of Chrome is how it instantly loads a webpage even before you type the last letter in the address bar or hit Enter, no small thanks to its prediction service (note: Chrome is not a virtual tarot). But what's entirely unique to this browser is Google's Web Speech API, which allows users to talk to it. Much like the popular voice command apps Siri for Apple and Maluuba for Android and Windows Phone, the API transcribes your speech into words. This is a big leap, indeed, in terms of speeding up your search for whatever information you need from the Web.
Firefox's Social API for Facebook
If you can't get a minute or two off Facebook, turn on Firefox's social API and previews integration with the giant social media. Firefox released the API on November 2012 to let social networking sites integrate their services with the browser. The Facebook Messenger for Firefox comes with a social sidebar and toolbar notification to let users chat with friends no matter what Web site they're visiting.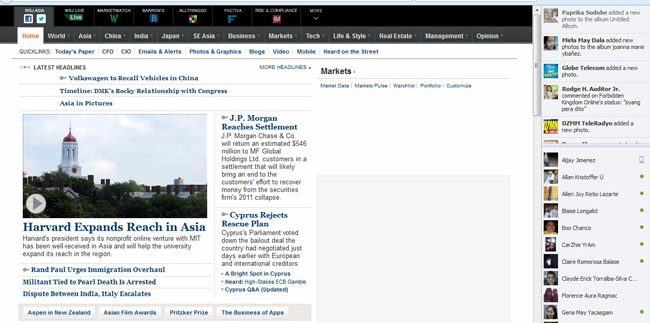 Pin Websites with Internet Explorer
Microsoft just released IE 10 for Windows 7, which it touts to have improved on speed and what not. Not at all, as the browser scored only 320 points out of 500 on the HTML 5 test, ranking next only to Firefox, Opera and Chrome in particular order. Anyway, it still brings with it the native Pinned Sites feature, which was first introduced when IE 9 was launched on March 2011. What's cool about this feature is the user-specific ability to personalize the browser based on the appearance of a certain website. To do so, drag your site's icon to the Taskbar and you're good to go.
Speed Dial With Opera
What has often been neglected about the Opera browser is its Speed Dial Extension, where users can apprise themselves of weather updates, social notifications and other heads-up they want to receive all in one window. Other features include the Turbo to speed up loading of a webpage that has been cached.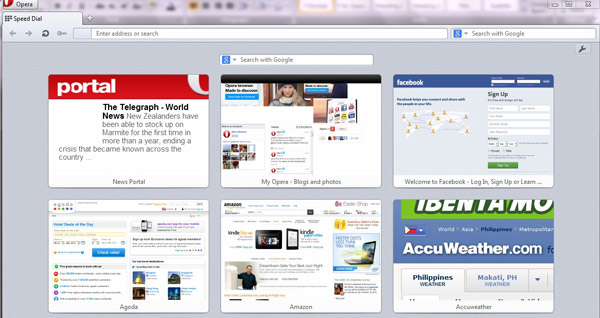 Reading List With Safari
This feature comes as a handy side panel listing down your frequently visited sites. If you're running out of time to read the next article on CNN or Yahoo, add the website to the Reading List and come back later to complete the task. Reading List essentially removes the burden of keeping a long strip of tabs on Safari.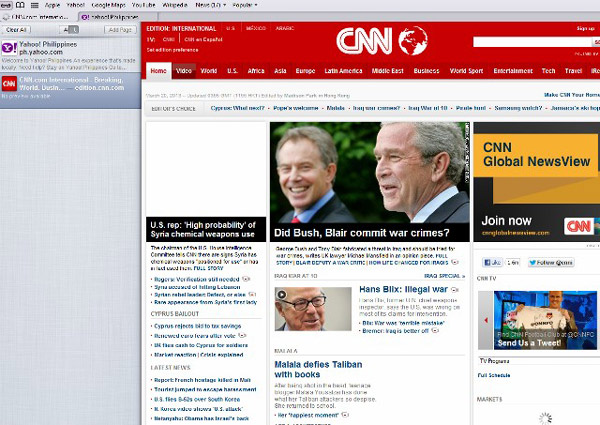 Disclosure: We might earn commission from qualifying purchases. The commission help keep the rest of my content free, so thank you!