For some of you, who may not have known this, a startup is a brand new idea or company that has good perspectives and rapidly developing business. The main goal of all startups is to meet the needs of the market by means of developing a viable business model based on an innovative product, service or platform.
Each year we can observe many different startup ideas. Some of them remain at the level of idea, while others go viral and transform into quite successful businesses.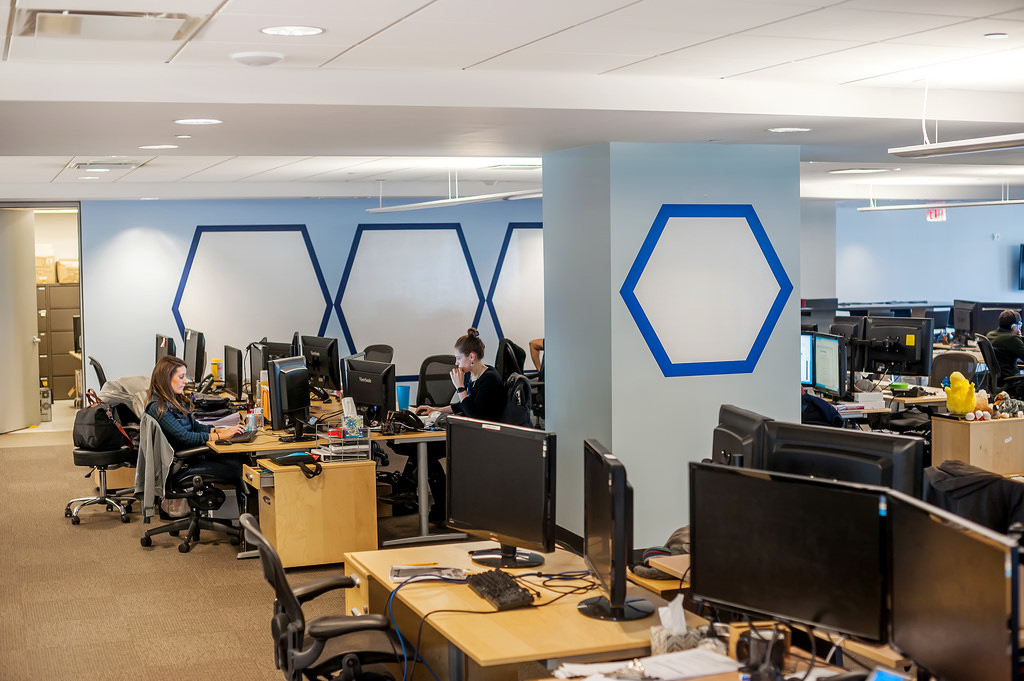 Each startup is unique and interesting in its own way. Although 2018 is not over yet, already now it is possible to see several projects that during this period have drawn a large interest of people and have quite a promising future. The team of experts from writing service has analyzed some of the brightest startups of 2018 and in this article, they are going to tell us a bit about the most successful of them.
What Are The Top Six Most Successful Startups In 2018?
Today, startups are something quite common. Thousands of ideas receive the deserved attention and even funding thanks to this relatively new form of presenting unique business ideas that can relate pretty much to anything from tech to handy household items.
Over the years, we have already seen thousands of inventions, startups, and new tools that help us make different fields of our life simpler. Some of them are fading away after a while. Others deeply integrate into our lives and stay with us for long years, but even more great discoveries are yet to come! The year 2018 has already given us many new inventions. Let's see, which ones were the most successful.
1. Handshake
There is no secret that many students find it hard to get a job after the graduation and this has been a big problem for quite a long time but now, a new startup called Handshake strives to solve this issue. Three Michigan Tech students invented the solution. The idea is simple but brilliant – Handshake is a social network for students (something like LinkedIn for professionals), where employers can discover talents and students can seek opportunities. As for 2018, more than 500 university career centers cooperate with the network, 9+ million students are registered, and 250,000+ employers offer jobs. If this isn't a success, we don't know what is!
2. Zapier
Another great students' startup Zapier has received $1.3 million in funding. Simply saying, it is a universal online constructor of automation. Its main function is to connect different web applications with each other in order to make any workflow more automated and therefore, much more organized and productive. Thanks to the rapid development, quickly growing revenues, and good business potential, this startup takes a deserved place in this top list.
3. Daily Harvest
This startup was created by Rachel Drori. Rachel is a good example of a modern woman. She says that her startup started from a single desire to make healthier food for herself and her kids, and the lack of time for doing it. That's how Rachel came up with an idea of Daily Harvest – a catering service that delivers healthy and delicious smoothies, parfaits, sundaes, and soups right to a person's door inside the pre-portioned cups. The advantage of this idea is mainly time economy. You get healthy products that can be just blended and consumed in a few minutes, which is much faster than shopping for groceries and cooking healthy meals every day.
4. SoaPen
This is a fun startup launched by three students, which has changed the whole idea of hygiene practices for children, ensuring the protection from many infectious diseases in a fun and exciting way. How did it appear? The history of SoaPen begins with three not indifferent 24-years-old students from the Parsons School of Design based in New York, who were shocked by the number of children under five, who annually die from various infections. This issue could be solved by washing hands with soap. However, ambitious students decided to go further and invented a fun way for children to wash their hands – it is a pan, using which kids can draw right on their hands, then they just wash it with water and get the same result as with a usual soap but in a form of the game. Their startup quickly captured the attention of the parents. Today, their brand keeps developing quite rapidly.
5. The Xpand Quick Release System
The next point in our list is a recent startup that offers a modern and simple solution for the untied shoelaces. Many people are constantly irritated with the shoelaces that keep loosening throughout the day, which turned out to be quite a serious household issue, but only until the Xpand Quick Release System was invented. This is a solution that came to the liking of many people. Since the variety of special and knots couldn't solve the problem completely, but only partially slowed down this process, one American entrepreneur Charles Harris decided to find a way to get rid of this issue once and forever. However, we bet he didn't expect to get such a powerful support. During quite a short time, this startup managed to get broad support among the public interested in developing the presented technology. As the result, the project has collected more than $292,000 in funding instead of only $8,500, which was the initial sum. It is 33 times more the amount requested.
6. Codemoji
The last point of our list is deservedly taken by one more college startup that came from the Northwestern University. It is an app for children called Codemoji. The main purpose of the app is to teach pupils from first to eights grades to code. How can it do it? Unlike the standard form of teaching coding, this tool makes it in a simpler and more entertaining way (with the use of fun emoji that all kids love), which helps reach better results and avoid frustration. The software developed by college students bypasses all the frustrating and complicated aspects of coding, making it simple and understandable for all children, and most importantly, making the whole process much more interesting for them rather than boring lessons.
Disclosure: We might earn commission from qualifying purchases. The commission help keep the rest of my content free, so thank you!