Known more commonly as Forex, the foreign exchange market can be considered as a global platform for the exchange and trade of currencies.
Therefore, the foreign exchange market plays a pivotal role in trade and business and has been known to benefit entrepreneurs and budding startup owners as well.
The need to establish an international marketplace for trade and exchange of currencies arose in the early 2000s when traders and entrepreneurs desired for a more authentic yet decentralized system for foreign exchange.
Instead of dealing with a centralized banking system, Forex Trading allows people to indulge in trade and exchange of foreign currencies through their computer networks and within the ease of their homes. Transactions are made regularly and span across different time zones as well. Forex trading consists of a spot market which wheels and deals with a variety of currencies in fixed trading quotes.
What is Fintech and how does it boost trade and business?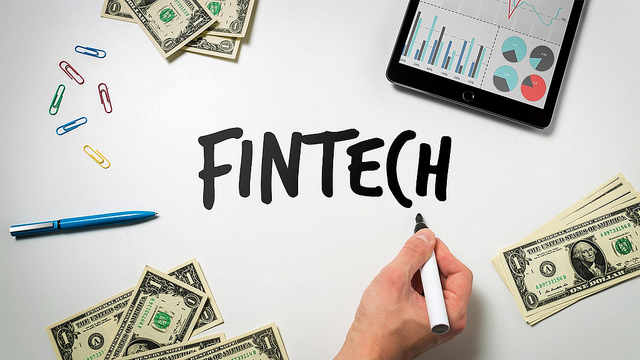 The global forex market mints approximately $5.3 trillion every day which holds accountability to the increasing number of financial trade every day. The quotes of currencies fluctuate daily – at times, twice in a day, thanks to a specific country's fluctuating economy.
The financial crisis of 2008 nearly swept the economy away, and thanks to the advent of Forex Trading which was increasing at that time, corporate investors exchanged their currencies to escape bankruptcy. The global forex market wheels and deals in fluid assets every nanosecond, and with the help of technology, the market has benefited routine investors instead of resourced brokers and corporate investors.
Fin-tech is a terminology derived from finance and technology, which simply means introducing and incorporating technology in liquid fluidity and financial trading. Since technology had crept almost everywhere, it was fairly impossible to keep it away from finance as well.
Ever since Fintech became operational in finance and trade, we can see multiple online trading platforms and several other trading channels such as Fintech trading applications that have facilitated forex trading through smartphones. Fintech has not only helped users to understand the trading queries in fact it also keeps them updated by providing forex forecasts. Moreover, it has helped millions of people in decision making without any assistance from a physical forex broker.
Almost a decade ago, Forex trading was still experimental and had been limited to corporate investors and forex brokers who were well-resourced and deeply researched. However, today, with the advent of Fintech, almost anyone can pursue the trade of currencies on the forex market.
This is probably due to the fact that Fintech enables people to exchange currencies in real time along with a comprehensive guide and self-analytics tool. Such tools have helped people take decisions easily and therefore, pursue trade with confidence.
Fintech, therefore, provoked a revolution in forex trading which is now claimed to be just the beginning. Fintech has helped people leverage their investments and revenues online – all without the need of a third-party authority such as a physical forex broker or a centralized system. Online trading platforms or fintech smart applications can be accessed even if you're on the road or in leisure.
Naturally, forex traders have been seen to focus on three essential parts of fintech functionality which has helped to attract more users every day and therefore, establish a global forex trading community.
1) Account Management:
Forex trading requires you to make an account where you can deposit and withdraw funds from. In order to start trading on the global forex market, you need to have access to forex software which will then require you to make an account with initial funding and probable affiliation with a forex broker to start trading.
If you own an account, you need to have some kind of authority over it as well, even if you have a forex broker handling transactions for you. Fintech helped to remove the transparency within shared or linked accounts by making it possible for every account owner to see all bits of transacted information in the form of data receipts by the minute.
2) Real-Time Trades:
Real-time trading became easier with forex trading since people with a standardized yet anonymous internet connection could easily trade currencies with the fluctuation of prices. Real-time trade became possible due to the availability of the internet, and the spot market gets instantly updated and upgraded as per currency change.
With Fintech, the ability to pursue real-time trade has become quite feasible and accessible over a broad spectrum. With the help of your mobile data and a Fintech application installed on your smartphone, you can get notified in an instant and therefore, pursue real-time trade even while sitting on the bus.
3) Analytics Tool:
Fintech allows forex traders and brokers to pursue an in-depth understanding regarding the forex software they use, and also allows them to derive analytical data regarding their interests and choices in the global forex market.
Since this data is known to be highly dynamic, professional and technical, it is at times misinterpreted. Therefore, third authority physical brokers make it appear as a part of technology that is quite queer and difficult – something that only a corporate investor would understand. However, Fintech has allowed users – of the non-technical kind as well – to study analytics deeply and embark on a global forex trade that keeps on altering and changing dynamically.
Fintech will continue to evolve the forex trading global market with more solutions and efforts in the years to come. According to the status of the current economy and the deepening culture of centralized systems, it is time to popularize real time forex trading and access to financial policies as per standards and requirements.
Disclosure: We might earn commission from qualifying purchases. The commission help keep the rest of my content free, so thank you!