Mobile World Congress has now come and gone and now it's time to reflect on the best of the congress. If you aren't familiar with the conference, Mobile World Congress is the perfect place for many companies in the cell phone industry to debut some of their top phones hitting the market for that year. With the Mobile World Congress long gone, many consumers are excited for what will be release for this  year or not soon long after. If you had to compare Mobile World Congress, it's pretty much the more professional, business oriented CES cousin. Now, let's look at what MWC had to offer this year.
The Best in Phones
There were many releases regarding cell phones at Mobile World Congress this year. The best company of the show was HTC. The company showed off their One series of HTC that will be available for this year. The series is split into two parts, the X series and the S series of HTC. The HTC One X will be available for AT&T. Both the S and X have a great, eight megapixel camera, with the One S shipping with 16GB and the One X will come packed with 32GB of memory. Nokia also had some great releases, with one of their cell phones, the PureView 808 winning best in show at Mobile World Congress. There were also appearances of LG gadgets, including the LG Optimus Vu, which has a rectangular build, a 5.5 inch screen, and an eight megapixel camera. The Optimus 4X HD provided a vibrant screen, HD video recording, and many other great features. However, phones weren't the only things to be shown at Mobile World Congress.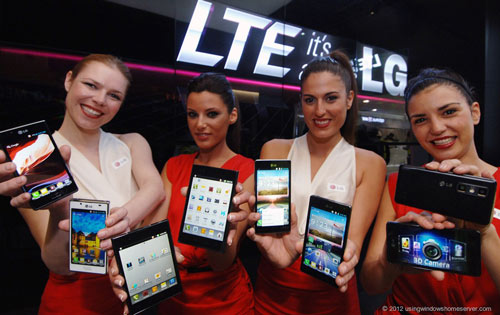 More on Tablets
ASUS was the big name in tablets at Mobile World Congress 2012. The company showed off many tablets, including the group of Transformer Pad models. As a way of formalizing the series, this will be the new way ASUS will name all succeeding tablets. Aside from standalone tablets, Mobile World Congress was a big venue where many smartphones also had tablet features or builds. This is how many companies are hoping to make tablets more pocketable and portable.
Companies at MWC
Gadgets weren't the only things that were shown off at Mobile World Congress. This was also the venue for many companies who want to debut some company plans and software for the 2012 year. Google was a company that garnered a lot of excitement about what they had to mention. Some of their plans included the growth of the Internet outside of the more industrial regions of the world. In addition, the company also talked more about their current products and how they are planning to improve them for better usage. Other announcements from Google included a new payment system in the works known as Google Bucks and even a mention on robots in the works. Exactly on what, why, or how, that wasn't disclosed, but it was only a thought for the company. Microsoft was another company at Mobile World Congress that mentioned more about Windows 8.
Our Other Favorites
Some other announcements we liked about Mobile World Congress included Blackberry's entry into – out of all things – the automobile industry. RIM showcased their QNX Porsche 911 model that hooked up with RIM tablets and phones and other great features that maker for a great driving experience. In addition, Mobile World Congress revealed the release of Skype for Windows Mobile. Now, the software will be available across various Android devices, all iOS devices, and more. Finally!
Disclosure: As an Amazon Associate, I earn from qualifying purchases. The commission help keep the rest of my content free, so thank you!