Have you ever had an issue or subject you are extremely passionate about, or a thought you wanted to share but didn't have a venue to share it. The TED conference is that venue for influential individuals, movers, and shakers in a certain subject.
One misconception to clear up already is that TED isn't an individual, it stands for Technology, Entertainment, and Design. However, it's important to also clarify that the conferences of today cover subject matters much grander than just technology, entertainment, and design. If you are an individual who has heard about TED and their sponsored conferences, but isn't exactly sure what they are all about, this is the article for you.
The Birth of TED
In the beginning, TED was totally different from what we know of now. The first conference was a mixture of events, some could say it was more of a technology conference than anything else. However, one characteristic of TED that stands to this day is that the first conference emphasized the fact that there would be a grand annual conference and other conferences would be only sub-conferences of the main entity.
One thing that did change was who was invited to talk at the conference. The grouping of speakers diverted from just TED (Technology, Entertainment, Design), and more on individuals that offered lessons and inspiration from other walks of life in STEM and thought. From 2002 and on, when a change in command went from founder Saul Wurman to Chris Anderson, the conferences finally shaped up into the successful grouping of conferences we know of today.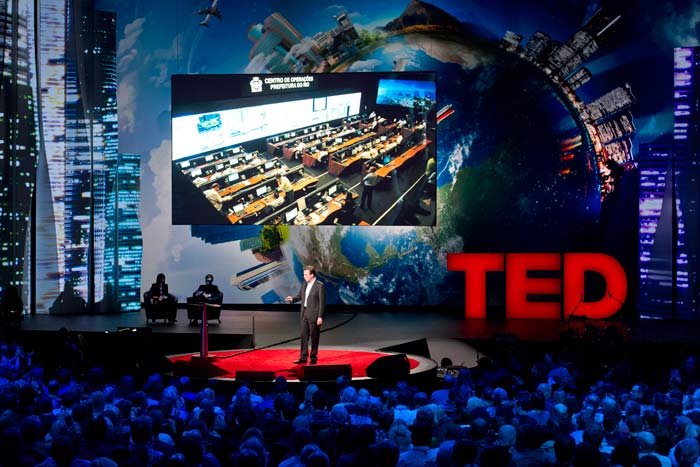 Grand and Small Conferences
TED isn't just a single conference. The entity encompasses conferences from around the country, and even worldwide, with a few main conferences scattered throughout the calendar year.
Bringing Knowledge Everywhere
As we mentioned before, TEDx conferences allow all individuals to learn from TED. However, TED has another opportunity for all individuals to bring knowledge with them everywhere they go.
TED.com provides all talks to any individual with an internet connection, for free. The TED iOS app does the same as well. While I don't remember every single talk that I enjoyed, below are five TED talks from multiple conferences and events that I have found inspiring, interesting, or well done! This is a great opportunity for you to see it for yourself before attending a conference.
We have just learned that TED is a conference that is found on a large and small scale. TED can be approachable on an international scale, like at TED Global, and even on a smaller scale, like TED.com. While they all offer their benefits and drawbacks, there's no question that TED offers individuals of all walks of like with skills and lessons that are applicable anywhere.
Disclosure: We might earn commission from qualifying purchases. The commission help keep the rest of my content free, so thank you!