"If you deprive yourself of outsourcing and your competitors do not, you're putting yourself out of business."
This quote from Former Prime Minister of Singapore Lee Kuan Yew may sound a bit drastic, perhaps even intimidating for entrepreneurs who are just laying the basis of their small to medium-sized enterprises, but it reflects a reality you shouldn't ignore: outsourcing is the go-to practice for the modern 21st-century business.
In 2018, the global outsourcing market amounted to $85.6 billion and, with the advent of AI and automation, experts forecast even larger growth. From IT and energy to media and retail, all sectors are contributing to the global outsourcing industries, making it one of the most life-changing business practices.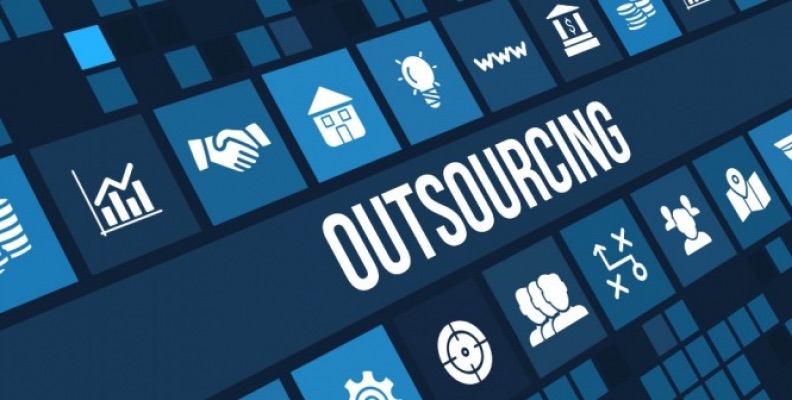 However, outsourcing for outsourcing sake is never a good idea. On the contrary. Deciding which tasks to outsource and, most importantly, whom to outsource them to, is not something that can be done within one day. Delegating someone outside the company to help you can help you save money, but it can also slow you down if you don't approach outsourcing with the attention it deserves.
In 2019, you just need a few clicks to find a freelancer or company to outsource almost any task, but that doesn't mean you should. To save time while maintaining a high level of quality, you need to understand the core principles of outsourcing, know your business needs and develop some sound criteria on the basis of which to interview future partners.
The clear benefits of outsourcing
We all know the definition of outsourcing:
A business practice in which a company hires another company or an individual to perform tasks, handle operations or provide services that are either usually executed or had previously been done by the company's own employees.
What does this mean for your enterprise? Well, by outsourcing, you gain two major benefits:
1. Save time
Stress is one of the biggest impediments for modern business, regardless of where you are on the chain of command. According to a recent study, nearly half of American managers are stressed and 70% of American workers are affected by stress-induced illnesses. Everyone is overwhelmed by the huge number of daily tasks, but being busy is not directly proportional to being productive. A company cannot thrive and innovate if its managers and workers are stuck doing paperwork and repetitive tasks and if meaningful processes are constantly delayed in favor of chores. Outsourcing can clear your schedule, so that you can focus your time and attention on processes that really matter and that can only be done by someone in your organization.
2. Save money
Depending on where you outsource, outsourcing can decrease business costs by up to 60%, allowing you to allocate the savings on things such as professional development for employees, wellness programs, and workflow optimization software. Indirectly, outsourcing also increases the speed at which tasks are completed, and this translates to increased financial growth.
What tasks should you outsource?
In this day and age, you can find an individual or company to outsource almost any task, so how do you know what task should be outsourced and which should be dealt with internally?
Outsource tasks that require additional skills and specific knowledge, and take up a lot of your time. Outsource small tasks that don't bring any value to your company, but have to be done. The ones that are scribbled all over post-it notes and that you forget about once you mark them as complete.
From a financial perspective, tasks can be outsourced because they are too small and hiring someone for them wouldn't be sustainable, or because they involve a major one-time job that would be too expensive to complete in-house:
Admin tasks such as data entry or payment processing, which are crucial in any company, are extremely time-consuming, so they're the first thing that you should outsource.
Customer support. It's almost impossible to provide stellar customer support in-house, without neglecting core business processes, so this task should be outsourced to a professional company which has the talent and resources for it.
Design, development, and system maintenance. Considering that now almost every business relies on a website and on enterprise software, going into business without these can be a major risk. However, setting up an entire IT department for development and maintenance can be unfeasible, especially for small businesses whose resources are limited. This is why web design, web development, and software outsourcing are money-saving alternatives.
Digital marketing. This includes everything from email campaigns and SEO to social media management and influencer outreach.
Financial tasks, including accounting. These can be particularly time-consuming and if they are done by an employee who doesn't have a solid background in finance, you risk more than you earn.
Of course, these are just some examples. Every business is different and if there is another job field that someone from outside the company can do faster and cheaper, you should consider outsourcing it.
Are there any tasks you shouldn't outsource?
As beneficial as outsourcing may be, not every task should be entrusted to another company or freelancer. In general, these are the tasks that only someone who knows your business culture very well can do. In other words, the core business processes. For example, developing a long-term business strategy or investing in employee development are things that deserve your personal attention and that you should do better than anyone else.
Where to outsource
According to the latest analysis from A.T. Kearney, India remains the #1 country for outsourcing, followed by China, Malaysia, and Indonesia. In recent years, Eastern European countries have also started to stand out, especially in the IT and engineering fields.
The world's top super cities for outsourcing are Bangalore, Mumbai, and Delhi, which have some of the highest numbers of skilled English-speaking professionals in the world.
Of course, your choice should not be limited just to these countries. Thanks to the advent of freelancing marketplaces, you can find talented local professionals that can work on a budget. The advantage of this option, as opposed to offshore outsourcing, is that the freelancer is in the same time zone and communication will be easier.
Cost vs. cost efficiency
In essence, the purpose of outsourcing is to save money, but you should be aware that there is a line between cost and cost efficiency. When looking for outsourcing options, keep in mind that the cheapest option isn't always the best and that many other factors could come into play to change the total cost. For example, it may be wiser to pay a company more if you know you can work with them long term, as opposed to hiring a different company every time.
Last, but not least, you shouldn't be discouraged by the initial costs of outsourcing. In time, processes will stabilize and, as you develop a long-term collaboration with your partners, you will notice that your organization becomes more agile.
Disclosure: We might earn commission from qualifying purchases. The commission help keep the rest of my content free, so thank you!