It's no secret that we live in a far more technologically advanced world than we did a mere ten years ago. Sometimes it's hard to keep up with the times, they move so quickly, but by doing so we can actually make both our lives easier, and our homes more appealing. In the age of smartphones, tablets, and the rising prevalence of the internet, why shouldn't our homes follow suit, and what's it all about?
First of All, What is Smart Home Technology?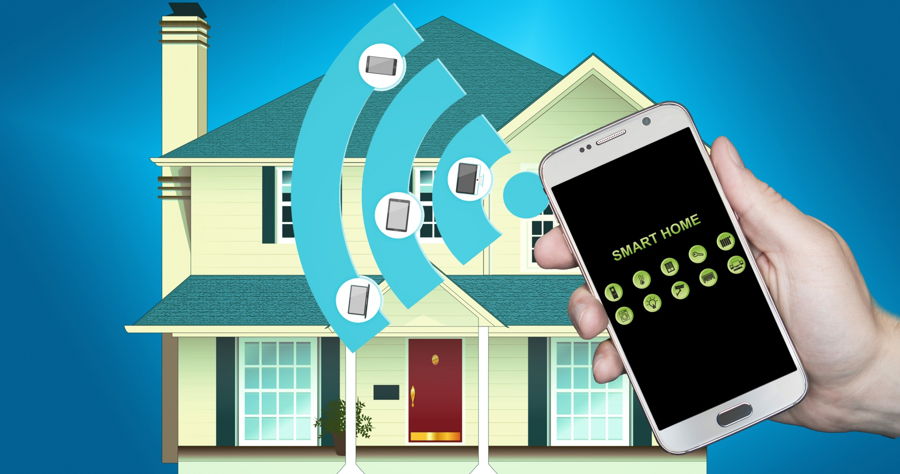 Imagine a world where all of your belongings could connect to the internet. That's right, ALL of your belongings. Not just your laptop or your smartphone, but your alarms, doors, lights and blinds too. It's no longer something out of a science fiction film, it's something you can actually own. You can now communicate with inanimate objects all the way through your home.
It's exactly as it sounds, and is as easy as it sounds. Home automation gives you the ability to control things around your home with the simple command of your voice into a machine, or the push of a button. Some aspects of home automation are bigger investments than others. For example, a camera security system will cost you more than the ability to control the on and off of the lights in your home.

What am I Even Looking for?
There are so many variations of smart homeware these days it's hard to know which one and where to buy from. There are methods of switching to automated heating and electricity systems and security options, however there are some devices that can do multiple things.
One of the most popular and well known items is the Amazon Echo. It's powered by the voice of Alexa, a friendly and well known voice in many households now, and enables you to connect via Bluetooth to most of the technology items in your house. With the click of a button and the sound of your voice, you'll be able to control your home at ease. Because of their ever increasing popularity, there are more often than not, special deals that enable you to save money on popular items such as these.
Why Should I Invest in Making my Home a Smart Home?
It's a reasonable question to be fair. Why should you invest in making your home a smart home when you've lived here happily for many years without it being so? Well there are a few very valid reasons why smart homes could quite literally be the future:
You'll save on energy and money in the long run. By investing in a smart thermostat, you'll reduce your electric bill easily. Connected lighting and similar products can use a lot less energy by powering down when they're not in use.
Smart homes will offer you added security, meaning you live in an all round safer building by connecting your lights, alarms, cameras and even doorbells. Even if you are unlucky enough to be target to burglary or break in, the sophisticated edge of a smart security system can actually waver criminals from wanting to break into your home.
Living in the age of technology, it's an absolute truth that a smart home will make your home all the more sellable. Whether you're looking for a way to sell your house fast, or you're putting your home on the market the traditional way, the obvious technological advancement of your home will put your property above others on the market and give it an air of modernity that other homes simply won't have. This will especially appeal to the younger millennial generation who are the next up and coming home buyers of the world.
It actually makes the home a more entertaining place. Whether you're wanting to entertain guests or simply enjoy your home to its full potential, investing in a smart home can be just the answer. Connected speakers combined with digital assistants can play music of your choice, alert you of the latest news and sports scores live, and even help you to control other connected devices. They can even help you to find a good film to watch. What's more luxurious than having your own cinema in the comfort of your home?
So there you have it. Regardless of your age or generation, you can benefit from upgrading your ordinary home to a smart home for several reasons, and it's certainly not rocket science. Who knows where we will be in ten years from now?
Disclosure: As an Amazon Associate, I earn from qualifying purchases. The commission help keep the rest of my content free, so thank you!