With developments like reusable water bottles, biodegradable plastics and paper straws, it is evident that the world has been looking for greener alternatives to help solve environmental issues. The team at Juka Innovations decided that it was time to put an end to single-use plastics, and went to the drawing board, again and again, until they came up with a set of elegant reusables that worked well, looked great and were small enough to take anywhere. Meet the STRO and the SPORQ, Juka Innovations solution to plastic straws and plastic cutlery.
"We know that the switch to eco-conscious habits is just a good product idea anyway," says President and Inventor Solyman Najimi. "With our new STRO and SPORQ products, we hope that consumers will decide to make the switch away from single-use plastics with us."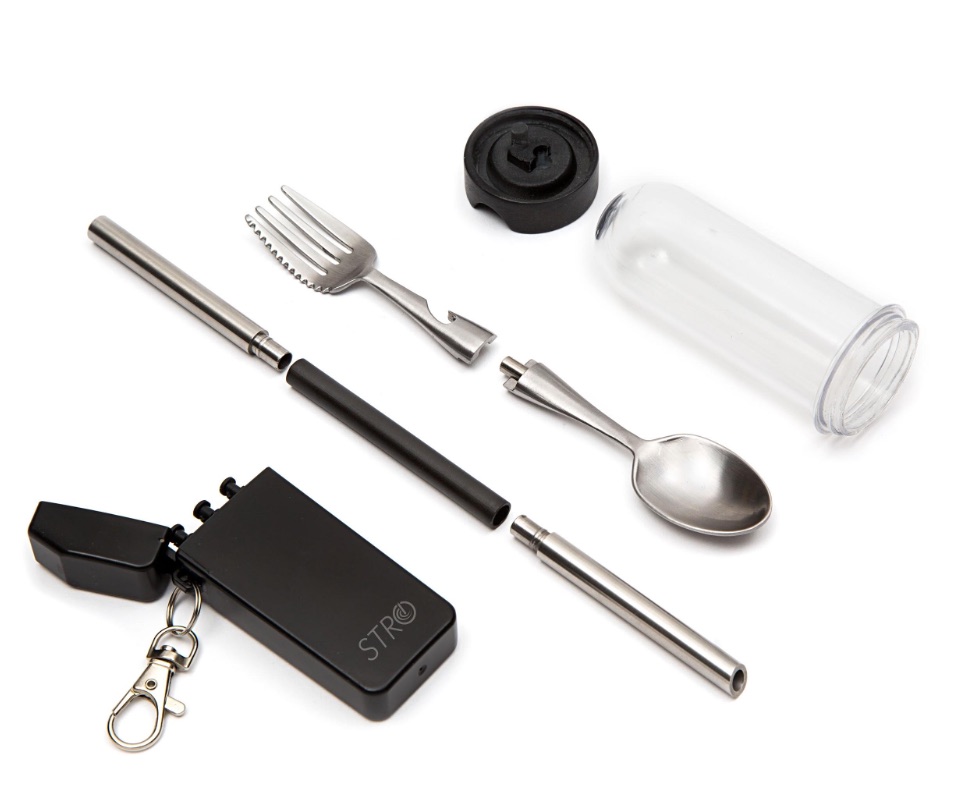 Billions of plastic straws fill the world's landfills and oceans—one study mentioned in National Geographic cited an 8.3 billion figure. In 2018, environmental advocacy non-profit Ocean Conservancy found that plastic cutlery was among the top ten most-collected items in the world during their annual International Coastal Cleanup (ICC). On a single day, ICC volunteers removed nearly 2 million pieces from beaches and waterways around the world. Plastic cutlery breaks up into small microplastics, which hurt the oceans and the animals that live in it.
The STRO™ Straw is an effective, durable, easy-to-use stainless-steel straw that you could take anywhere—attach it to your keychain, belt, or bag and it's ready for your favorite drink. The 7.8″ tall STRO straw works well with virtually every can, bottle, or cup. It's tall enough to mimic and replace your standard plastic straw and alternative paper straws which are great, but quickly turn to mush. With built-in squeegee style brushes in the holder, there's no need to carry around separate brushes everywhere you go. Simply rinse it under running water whenever you get to a sink, and it's clean! For a deeper clean when you get home, use the included mini nylon brush.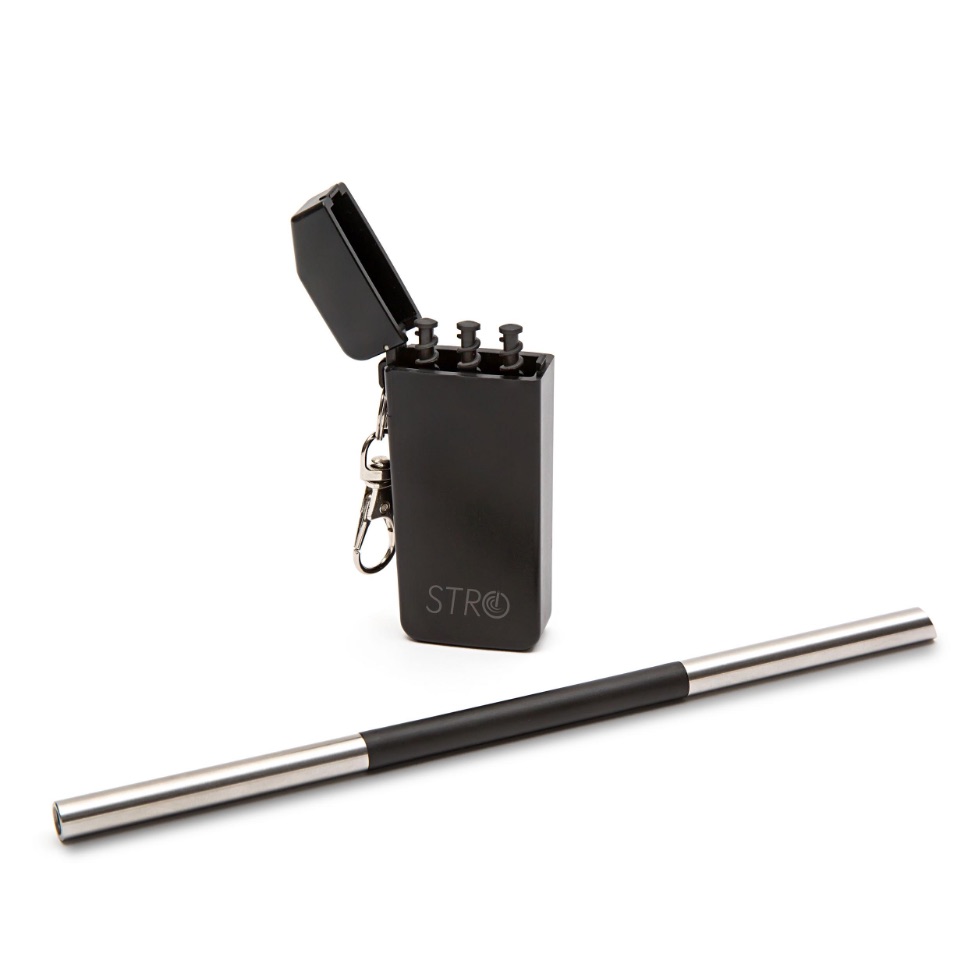 The SPORQ™ is a 4-in-1 utensil combo that is just as durable, compact, and easy to use as the STRO. The double-ended spoon and fork also has a serrated edge that doubles as a knife and a function midway that works as a bottle opener. Made in a high-quality stainless steel, it feels and works better than the plastic alternatives. The SPORQ is perfect for all types of food, and can be used anywhere—in fast-food establishments, in the office, and everywhere in-between.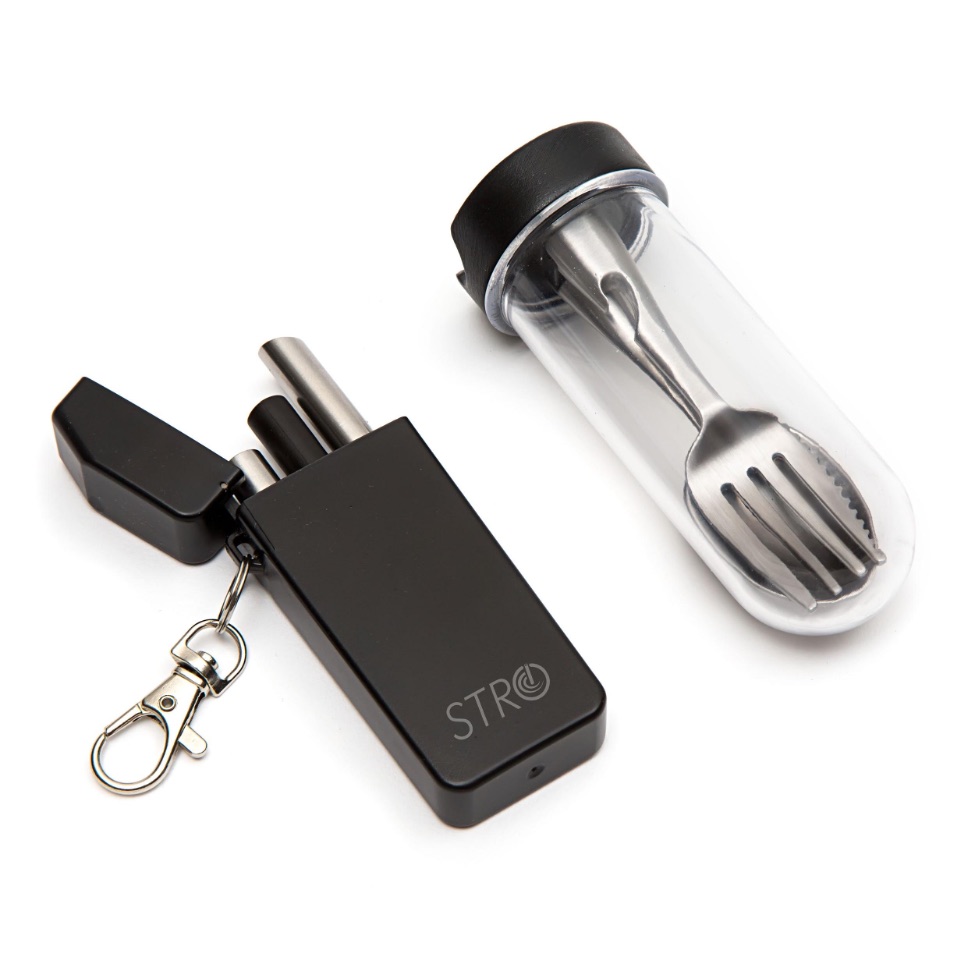 Juka Innovations Corporation is the creator of the award-winning TubShroom products, a line of revolutionary drain strainers designed for virtually every drain in the home. The TubShroom, SinkShroom, ShowerShroom and their various iterations have been used in millions of households to protect their drains from clogs and dangerous chemicals. The STRO reusable stainless steel straw and the SPORQ stainless steel 4-in-1 utensil are now available for pre-order exclusively on Kickstarter. Both the STRO and SPORQ are 100% BPA-free. Juka Innovations Corporation expects to ship both the STRO and SPORQ in April 2021.
Disclosure: We might earn commission from qualifying purchases. The commission help keep the rest of my content free, so thank you!