In the fight against cybercrime and the struggle to protect individual privacy, the U.S. government and American tech firms are in a state of deadlock conflict in the post-Edward Snowden era.
On one side, the government of the United States cautions against bringing encryption to consumer mobile devices on grounds that the technology would prevent law enforcement authorities from performing their job of stopping crime. The FBI in particular said blocking law enforcement access to digital devices would endanger the lives of innocent people.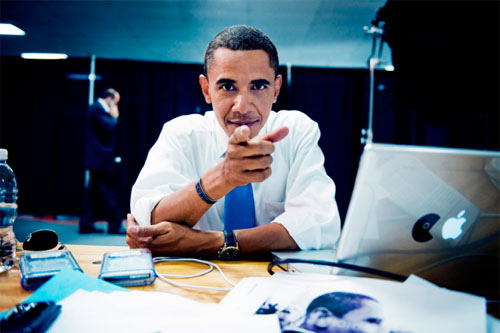 On the other hand, tech giants like Microsoft, Apple, Facebook, Cisco, and Google are asking the government to stop asking them to install backdoor access to their products even for criminal investigation purposes, lest they put individuals at risk of being exposed to security breach. Their resistance is grounded on the idea that a back door access could be exploited by hackers looking to penetrate a rather secure system. Back doors could probably result in vulnerabilities, which, if found by the bad actors, would do more harm than good.
Congress is now brewing that move, and unless President Barack Obama does something about it, it will only be a matter of time before we see law enforcers encroaching our private lives online.
Apple is among the staunch proponents of encryption, and in the last couple of months the company has refused to give in to government request for a back door access to Apple products such as the iPhone, iPad and Mac computers. That was meant to address users' demand for protection for their sensitive data, but consequently also meant that law enforcers would have no way of extending their investigation into the mobile devices of PCs.
Indeed, robust encryption tools helps to defend people all over the world from advanced persistent threats that continue to grow in number and sophistication. A lot of bad actors, for example, are responsible for cyber crimes, government spying programs and secretive intelligence gathering that compromise sensitive information.
The tech firms that submitted a petition to President Obama argued that installing a sort of back door that would create vulnerabilities in encrypted devices would undermine the same protection infrastructures that the government helped to put in place.
Additionally, the back door access could result in financial risks for businesses who would lose their customer's trust in the event that a secret access for government spies has been discovered. That's going to drive clients away.
Disclosure: We might earn commission from qualifying purchases. The commission help keep the rest of my content free, so thank you!