SteelSeries is still among the best gaming accessory manufacturers and their headset lineup has gained the most successes over the years. I've used many SteelSeries headsets but none of them is as good as the SteelSeries Arctis Pro + GameDAC.
Unboxing Video
Design & Features
Inside the box, we have the Arctis Pro headset, an external GameDAC (digital to analog converter), and some cables. There are two versions of the Arctis Pro, with or without the GameDAC. In the version without GameDAC, you will have just the headset and a ChatMix dial. The dial allows you to adjust the volume balance between game and chat audio. If you've already had a decent sound card or DAC, you totally can buy that version to save about $80.
The GameDAC includes a ChatMix dial, an OLED display, and inside we have the ESS Sabre 9018 Reference DAC with native 96 kHz, 24-bit support. This would be very useful when you have an outdated sound card on your PC or when you plan to use the headset with PS4. The high-quality GameDAC is an easy upgrade and it will improve the audio quality instantly. You can set up the audio on the GameDAC and no software is required.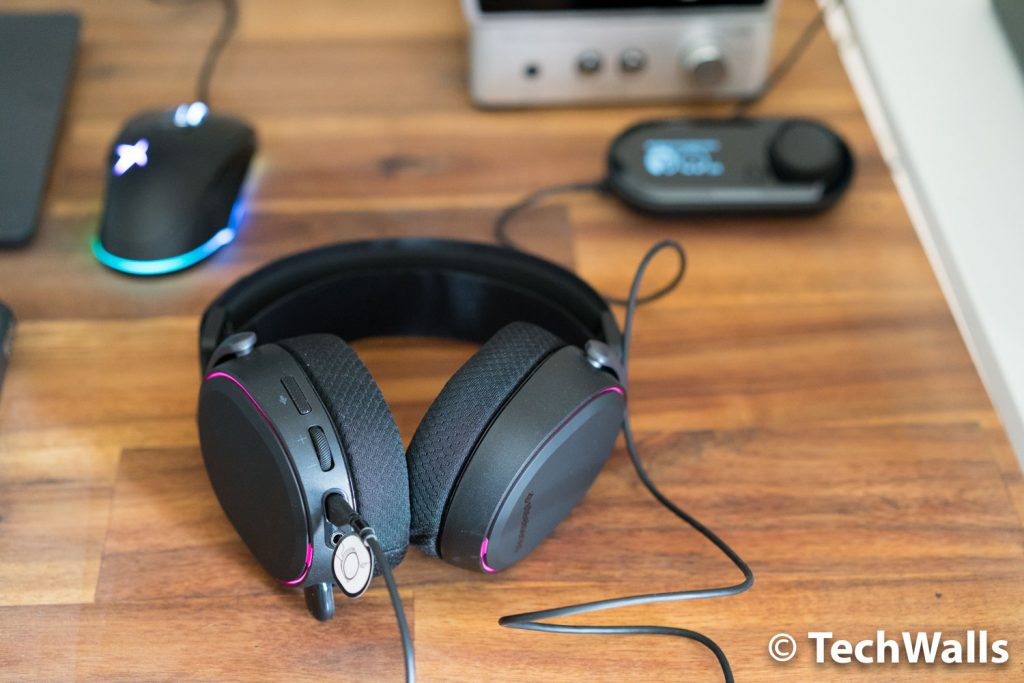 The Arctis Pro also features a bidirectional microphone with impressive clarity and noise cancellation. It is suitable for gaming as well as streaming. I also love that the headset features Prism RGB Illumination which can be synchronized with the Prism Sync software. I can't see the light when wearing these headphones but this is still a cool feature to have.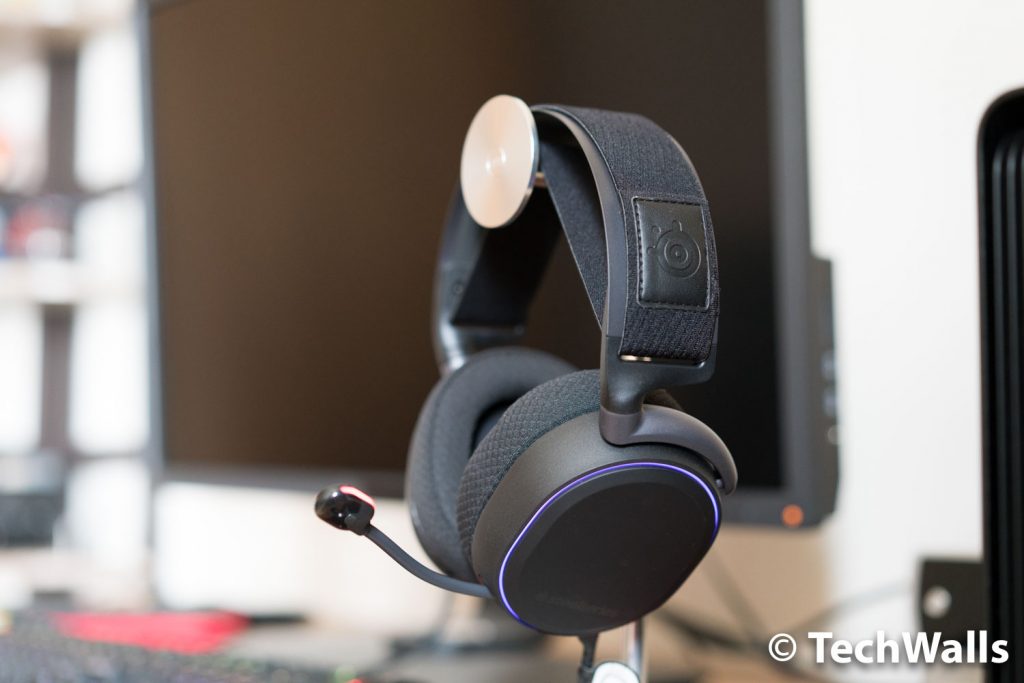 The headphones don't have a luxurious design as the exterior is mostly made of plastic and fabric. However, it feels very lightweight and durable with steel and aluminum components inside. Overall, the headset is very comfortable for gamers who spend hours playing games continuously.
Audio Quality
Audio quality is still the most important aspect when buying a gaming headset. All the aforementioned features are just gimmicks if the headset sounds terrible. The GameDAC has a special feature called DTS Headphone: X v2.0 and you should really enable it when playing games. In general, the technology will make the soundstage much wider when you play games, listen to music, or watch movies. This is a 3D simulation, so it works on all of our existing content. I prefer enabling this feature when playing games rather than when listening to music.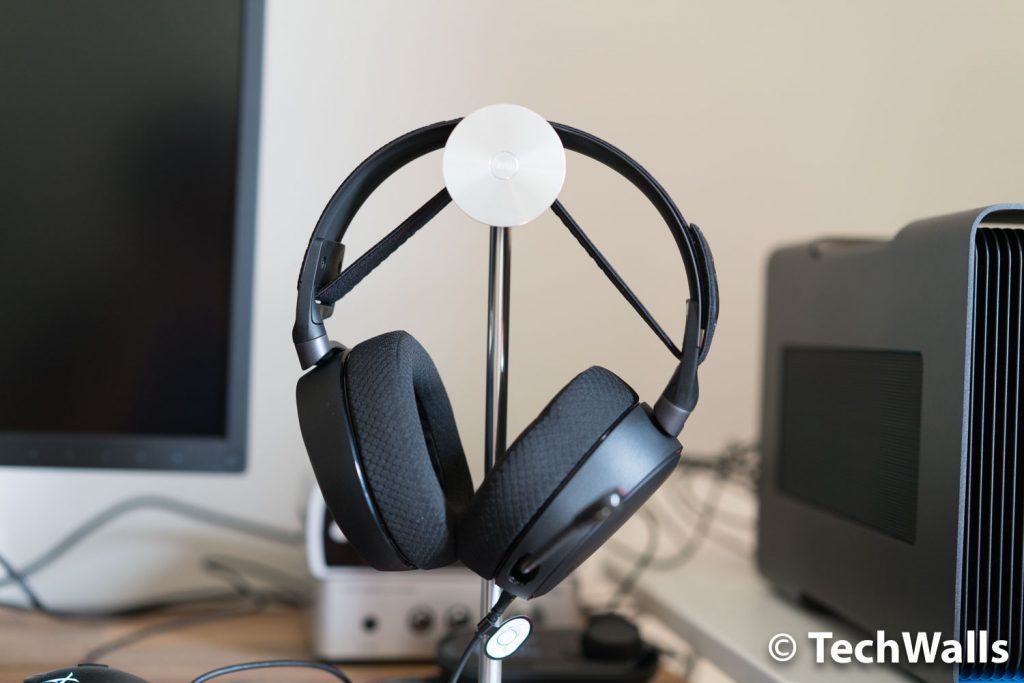 Unlike other gaming headsets, the Arctis Pro delivers a very clear and natural sound. It doesn't sound bassy and muddy like other headsets, therefore, I could really enjoy games and music with this one. The soundstage is not as good as some high-end headphones but it's really impressive in the price range. Besides, wearing the headphones is so comfortable and I could listen to music for hours without any ear fatigue.
Conclusion
Pros
Sturdy build
Comfortable and lightweight
High-quality DAC and drivers
Cons
It costs too much for the combo
SteelSeries Arctis Pro + GameDAC is a great choice for any serious gamer; The drivers are also good enough, so you totally can use the headset for music. The cost is easier to justify when you already have a good sound card and buy the version without the GameDAC.
TechWalls Rating
Design & Features - 7
Comfort - 8.5
Audio Quality - 8.5
8
Good
A high-quality gaming headset with a high price tag.
Disclosure: As an Amazon Associate, I earn from qualifying purchases. The commission help keep the rest of my content free, so thank you!