Sony released a bunch of new smartphones in 2017. Apart from high-end options like Xperia XZ1 or XZ1 Compact, they also added the Sony Xperia XA1 Plus to the mid-range lineup.
The XA1 Plus features the signature design of the Xperia series, we can see the familiar look with a metal body, rounded corners, and a flat top and bottom. The handset comes with a 5.5-inch IPS LCD screen with a Full-HD resolution, 23MP camera, 4GB / 3GB of RAM, 32GB / 64GB of internal storage, 3430 mAh battery, and it is powered by the MediaTek helio P20 Octa Core 64bit.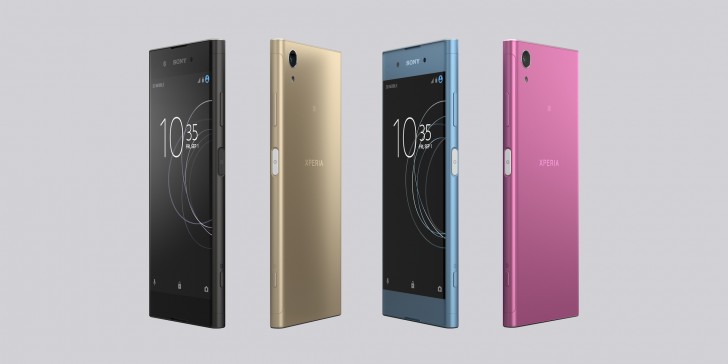 The phone will come in some different model numbers, including G3412, G3416, G3421, and G3423. Let's check out their differences.
| | | |
| --- | --- | --- |
| Model Number | Carrier / Country | Supported Cellular Networks |
| G3412 LTE-A | Europe | GSM850, GSM900, GSM1800, GSM1900, UMTS2100 (B1), UMTS1900 (B2), UMTS850 (B5), UMTS900 (B8), LTE2100 (B1), LTE1900 (B2), LTE1800 (B3), LTE850 (B5), LTE2600 (B7), LTE900 (B8), LTE800 (B20) |
| G3416 TD-LTE | Europe | GSM850, GSM900, GSM1800, GSM1900, UMTS2100 (B1), UMTS1900 (B2), UMTS850 (B5), UMTS900 (B8), LTE2100 (B1), LTE1800 (B3), LTE850 (B5), LTE2600 (B7), LTE900 (B8), LTE700 (B28), TD-LTE2600 (B38), TD-LTE1900 (B39), TD-LTE2300 (B40), TD-LTE2500 (B41) |
| G3421 Dual-SIM LTE-A | Asia | GSM850, GSM900, GSM1800, GSM1900, UMTS2100 (B1), UMTS1900 (B2), UMTS850 (B5), UMTS900 (B8), LTE2100 (B1), LTE1900 (B2), LTE1800 (B3), LTE850 (B5), LTE2600 (B7), LTE900 (B8), LTE800 (B20) |
| G3423 | Europe | GSM850, GSM900, GSM1800, GSM1900, UMTS2100 (B1), UMTS1900 (B2), UMTS850 (B5), UMTS900 (B8), LTE2100 (B1), LTE1900 (B2), LTE1800 (B3), LTE850 (B5), LTE2600 (B7), LTE900 (B8), LTE800 (B20) |