How hard is it to create a professional logo for your company today? Not at all, if you are using a new-age automated logo software. In fact, there are a variety of these nifty applications on the internet that can create the logos for you in a matter of minutes on the back of advanced technologies like Artificial Intelligence and Deep Learning.
Although modern logo software that can automate logo design are becoming the preferred choice of the budding entrepreneurs who have no time to learn the skills of graphic design to create the logo "manually", there are many tech-savvy individuals who are already familiar with the basics of graphics design and willing to dive into the elaborate design process head first. If you are one of them, then the following are 5 excellent programs that you can use:
Sketch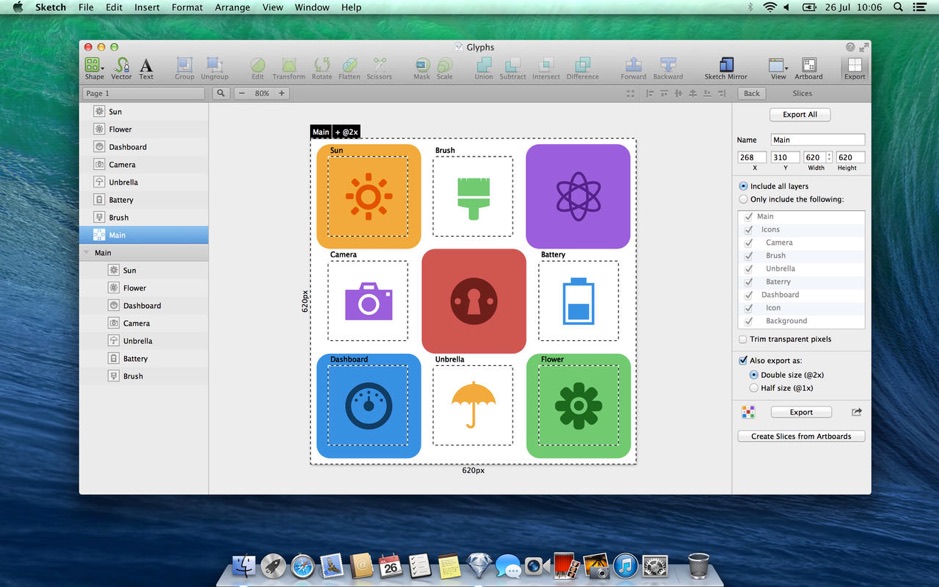 If you are a Mac user, then Sketch is a decent graphic design app that you might be interested in.
Compared to other comprehensive graphics design programs like Adobe Photoshop and Apple Motion which can be quite complicated to use unless you are a professional or an Adobe certified expert, Sketch comes with a neater and simpler interface that's quite user-friendly. Since its tools are labeled, you don't have to memorize them on the basis of their symbols, and you are allowed to export your files in a variety of formats including the popular EPS vector format.
Sketch is available for $99 a year but you can use it for free during a 30-day trial period. It's also important to note that it's available for the Mac users only.
Summitsoft Logo Design Studio
Summitsoft Logo Design Studio is a logo maker that doesn't hold your hand through the design process but at the time doesn't make designing too hard for the user as well.
There are many features of Summitsoft Logo Design Studio that you won't find in the basic logo software such as expansion packs, and a pen tool that lets you draw the shapes manually just the way you want.
At the cost of $49.99, Summitsoft gives you over 6,000 vector shapes and nearly 2,000 templates. However, you also have the option for buying additional clip-apt packs in various categories like food, clothing, etc. that range from $20 to $40-$50 per pack.
Affinity Designer
Affinity Designer is an advanced logo designer that comes with a modern interface and intuitive controls. Getting used to it doesn't take long and you can find most of the tools you want rather easily.
What makes Affinity Design better than most other logo software is that allows you to create raster-based layers along with vector layers. This alone can make your job much easier for many things like importing logo textures, or photos for business cards, etc. as won't need additional tools for these.
If you want to study all the features of Affinity Designer and how you can make the most of the program, then you can even buy its 448-page workbook that's conveniently available in hardcover.
Inkscape
If you running your website on a shoestring budget, then maybe you will like Inkscape which is absolutely free! However, don't let the lack of price tag fool you. It's still one of the best logo software out there, thanks to the strong support from its community.
Since Inkscape is open-source, any programmer can work on its source code to make it better, and many already have! It also has an active blog where you can learn many new tricks and techniques about the software or logo design itself. You can also get a better understanding of the importance and function of a website logo here.
There are only two major drawbacks of Inkscape. First, it can pose challenges when you try to run it on Mac. Second, it only allows exports in SVG vector format which isn't as popular as EPS.
CorelDRAW
Launching CorelDRAW for the first time, it won't take you long to realize that isn't for the beginners or even the intermediate-level designers. It's a comprehensive graphics design software akin to the classic Photoshop or InDesign. Thus, you must he highly skilled in graphics design and familiar with a variety of tools and features to use it properly. Besides, it costs whopping $499 which is a lot of money.
All said and done, CorelDRAW is still worth the price as it's one of the most advanced graphics designers and loved by many. What makes it so remarkable is its use of new-age technologies like machine learning and artificial intelligence that help it learn from your drawn strokes and make your job easier. You can also learn more about its features through a variety of video tutorials which are well above 5 hours combined.
Conclusion
In this era of blogs, websites, online stores, etc. the importance of graphic design is more than ever. This explains why there are all kinds of software available on the Internet for individuals with different requirements and budgets. However, it's important to pick the right product for yourself as you don't want to invest in a software that ends up taking more time than you are comfortable with or doesn't justify the price with regard to your requirements. So, choose wisely, and take your sweet time before you make up your mind.
Disclosure: We might earn commission from qualifying purchases. The commission help keep the rest of my content free, so thank you!