One minute is enough to inform our employees
E-mails are obsolete for business communication. They are not fit for a modern company because your workers will not read them during business trips in places with weak Internet. A businessman cannot even rely on their quick response because they will read it as soon as they update their account. He needs something having faster response, so the tool which most contemporary companies choose is SMS newsletters.
Why are SMS newsletters the best for business communication?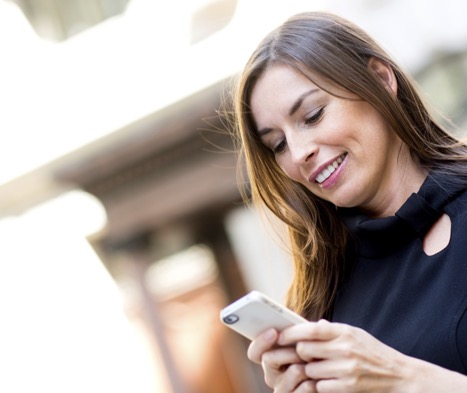 Do you want to ask your employees to start working on an immediate issue? Do you want to call everyone on the meeting which will be held one hour later? Any businessman can do that by e-mail but not everybody will be there, some of them may even not open their accounts. However, if somebody orders an SMS mailing, they will see your message in a minute and everyone will come! Here are 3 other reasons why so many employers enjoy requesting newsletters through the SMS company:
SMS will not appear in the spam folder because entering barriers become lower than in e-mail newsletters. Your employee will not exonerate his absence by this;
Any businessman can use constant amounts of numbers to dispatch news and important events occurring inside the company;
Any businessman needs only a minute to create the message, the next minute your employees will read it: communication through SMS becomes so rapid that receivers may call you the same minute as they obtain a newsletter.
If someone becomes an owner of a small company, it appears quite easy for him to type particular numbers and send his message to employees. What if he needs to send it to thousands of people? Do you think, he is capable of making it through his phone?
What you obtain by using Intistele newsletters?
Not all SMS newsletters are efficient. If a businessman doesn't prefer wasting money, he will choose the right company. Intistele is a company which enables him sending messages to various countries within minutes. If your employee comes on the business trip to Honduras, he will still obtain your notification. In contrast to other companies requiring dealing with complicated interfaces, you will not do anything special. There are 3 activities you do for sending messages to 3000 employees:
Create a short message;
Choose a set of numbers;
Choose a currency and submit.
Messages are not that costly but you will save your time on instant calls or send individual notifications. Make a corporate order and you will not even care, all employees will receive your messages in time. Do you want to not waste your time on informing your staff?
Need to promote a big event or let all your customers know about the special promo for the weekend? We've got you covered.
Disclosure: We might earn commission from qualifying purchases. The commission help keep the rest of my content free, so thank you!