The "smart" home is quickly becoming something that is more and more visible in our current society. Even if a person's home isn't fully equipped with all the newest gadgets, there is a good chance that you have at least a couple of these smart devices that are supposed to make your home more livable and your life easier.
Technology is ever changing. When I was younger, television was our main form of entertainment. I remember getting our first computer, and I remember when the Internet was a new concept. My parents described a time when radio was their only form of technology-driven entertainment. We now live in a time where all of these things live inside of our smartphones.
Today, technology is doing more than entertaining us. People are now equipping their homes with gadgets to make their lives easier, and I'm not just talking about a simple microwave or toaster oven.
What Is the Internet of Things?
The idea of the smart home isn't a new idea, but it is quickly becoming more and more normalized in many people's homes. The term Smart Home and The Internet Of Things can be interchangeable in many different aspects. Simply explained, it refers to the connectivity of devices through the Internet. This can include everything from washing machines, lights, televisions, coffee makers, and pretty much anything that you can switch on and off. This grouped connectivity can make one's house chores and check on household devices easier.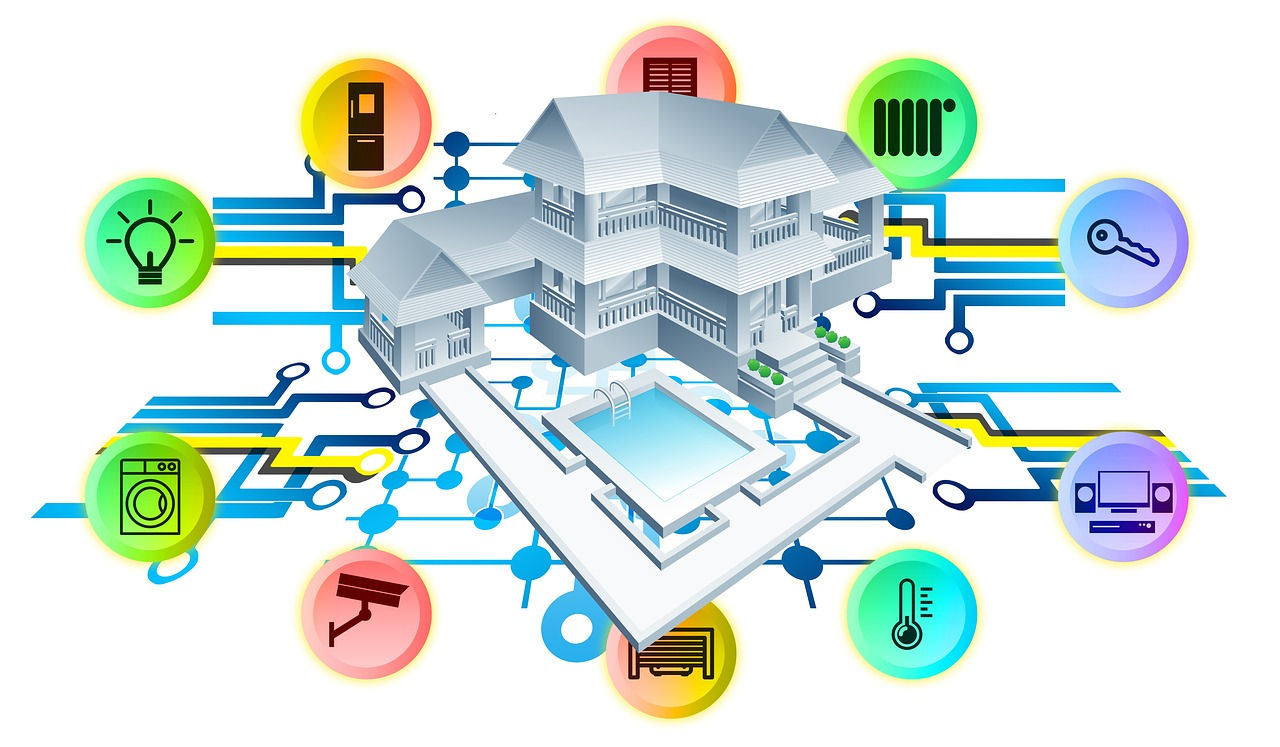 How Do All Of These Devices Communicate? Zigbee vs. Z-Wave
Whether or not you have heard of Zibee, Z-wave, Thread, or WeMo, chances are you have come across products that use their technology, and probably own a few as well. These systems are the way your smart devices are communicating. Z-wave and Zigbee are the most widely used of the bunch and can be found on most smart devices.
According to smarthome.com, "Z-wave was developed by Zensys, Inc. a start-up company based in Denmark. Z-wave was released in 2004. Based on the concepts of Zigbee, Zwave strives to build simpler and less expensive devices than Zigbee." Later in 2009, Zensys was purchased by California based company, Sigma Designs.
Zigbee and Z-wave are both mesh networks, which means their signal can hop from device to device without the use of Wi-Fi, but each of these networks works on different frequencies.
According to the-ambient.com, "Zigbee operates on the 915 MHz frequency (in the US) and the 2.4GHz frequency, which might look familiar as that's a major frequency for Wi-Fi too."
Zigbee is an open source, which means the signal can hop from device to device unlimited times.
"Z-wave is a wireless radio frequency technology which operates at 908.42 MHz (in the US & Canada) that lets smart devices talk to and connect with one another," according to Z-wave.
Both of these systems are taking the same security precautions against hacking, and use AES-128 symmetric encryption, so the decision between Zigbee vs. Z-Wave may depend on what smart home products you are looking into.
Smart Home Devices and Virtual Assistants
Another version of smart home technology is Virtual Assistants. These assistants can also be used as a smaller version of a smart home system. Amazon's Alexa, Google Home, and Apple HomePod are good examples of these virtual assistants. Through these virtual assistants, one can control many different gadgets in their home. Since all three of these devices work very similarly, I will focus primarily on Amazon's Alexa Smart Home.
Alexa acts as your very own personal assistant. With only your voice, you can ask her to do many different things including give you the weather, set an alarm and wake you up to your favorite tunes, order an Uber or a Lyft, dictate a text message, stream music, order food, give you recipes, be your personal trainer and guide you through a workout, hear the latest news, and many other things.
Connecting with other smart devices, Alexa can also turn your lights on and off (using a smart home light switch like TP-Link), turn on your smart TV, clean your apartment (using the iRobot Roomba or other robot vacuums), start your car (available with Mercedes, BMW, Ford, and Hyundai models), control your home temperature (with Nest Learning Thermostat, Honeywell Lyric, or Ecobee3), and so much more.
Personal assistants and smart home hubs are making people's lives easier, but they also have their downsides.
Why Should You Be Cautious? Downsides to a Smart Home
We have discussed many pros about having a smart system, but there are some cons we should also examine. Just like most computers and other forms of technology; there is always a chance of being hacked. There is also a chance of being spied on by hackers and even the government itself.
Because multiple brands and products are using Z-wave and Zigbee technology, trying to distinguish which products are reliable can be difficult. Investing in more expensive smart products may be a good idea.
At a hacker convention in 2016, Joseph Hall and Ben Ramsey discussed smart home security and showed how easy it was to hack into Z-wave smart doors. They also explained that out of 33 doors, only 9 used encryption. Some cheaper products aren't utilizing the encryption precaution.
Virtual assistants also have their cons. They are always listening for their "wake" word, but sometimes they randomly turn on even if you don't mean to call on them. They also keep a record of you on their servers.
According to Amazon, "When you use an Alexa device, we keep the voice recordings associated with your account to improve the accuracy of the results provided to you and to improve our services."
If this idea makes you squirm in your seat a bit, there are ways to delete your records. Either way, you should keep this in mind when using a virtual assistant and connect your entire house to the Internet. Your virtual assistants are always listening.
"They're there to track you, to surveil you and to sell you," Consumer Watchdog President Jamie Court said.
Even if the main reason you are being spied on is only to sell you on products, you are still being spied on, and at the very least should have you thinking twice about turning your home into a smart house.
Smart Home Conclusion
There are always positive and negative aspects of new technology, and deciding whether or not it is worth it to you is a big decision. There are many pros and cons of having a smart home and I hope this article has equipped you with the knowledge you need and helps you make a "smart" decision about the technology you bring into your home.
Author: Michael I.
Disclosure: We might earn commission from qualifying purchases. The commission help keep the rest of my content free, so thank you!