The first baby monitor was released nearly a century ago but this product just becomes more popular recently when more advanced features are added to make it really useful. Simshine released the Baby Pro last month and it boasts to be a leading Wi-Fi baby monitor to safeguard your babies. Let's check out the product.
Disclosure: We received the baby monitor in exchange for the review. We spent time testing it to make sure the review is honest and unbiased.
Unboxing & Setup
Features & Performance
It is pretty easy to set up the SimShine on your baby's crib. The product comes with a crib holder and it is recommended to install it on either side, not on the top or bottom of the crib. Make sure the rod stays stable to avoid injuries to your little one. Then you can attach the baby monitor on top and install the SimHome app on your phone to pair it with the monitor. The process takes just a few minutes as demonstrated in the video above.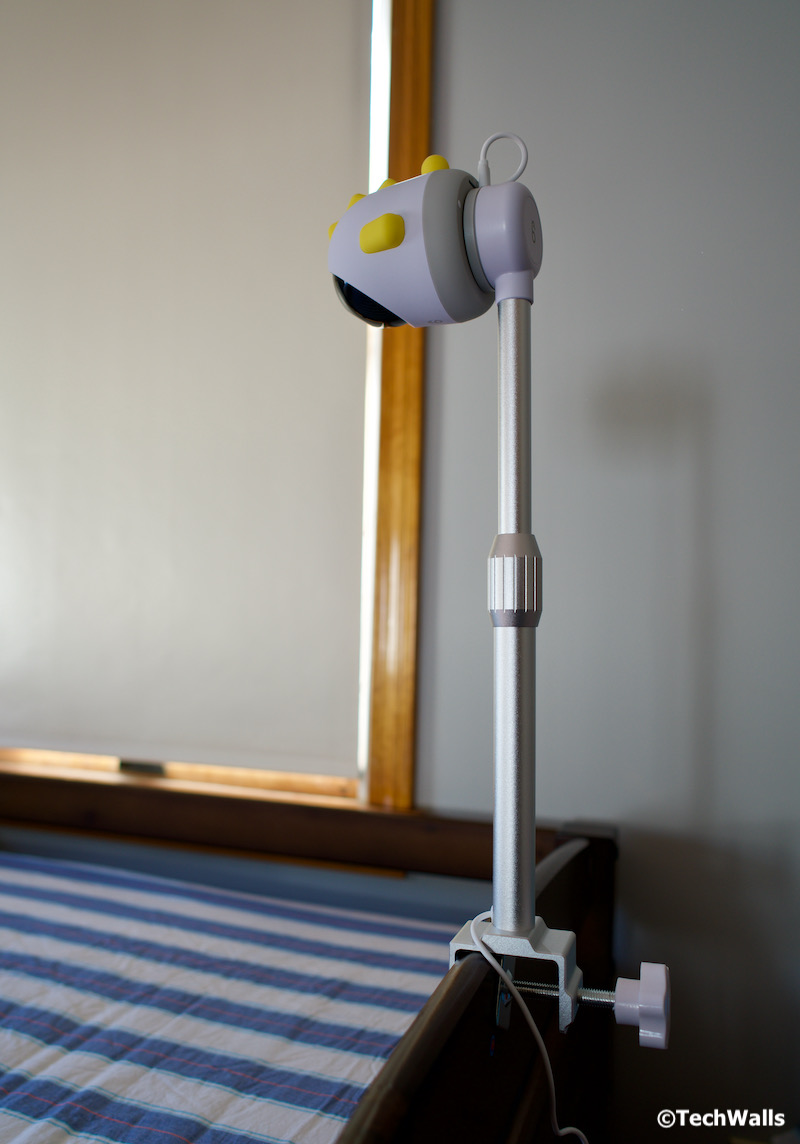 As soon as I started using the app to monitor my baby, I was impressed the most with its video quality. I set the quality at HD but I was very impressed with the view. Everything is so clear and sharp, moreover, the video doesn't look muddy or grainy in low-light conditions. I always can see my boy's face clearly and don't have to take a guess of his emotions. It features infrared night vision so I can check on him even when all the lights are off. You can use the app to control the camera; It can rotate to see around the nursery, not just the area inside the crib. Gone are the days we have to silently tiptoe to peek on our napping baby.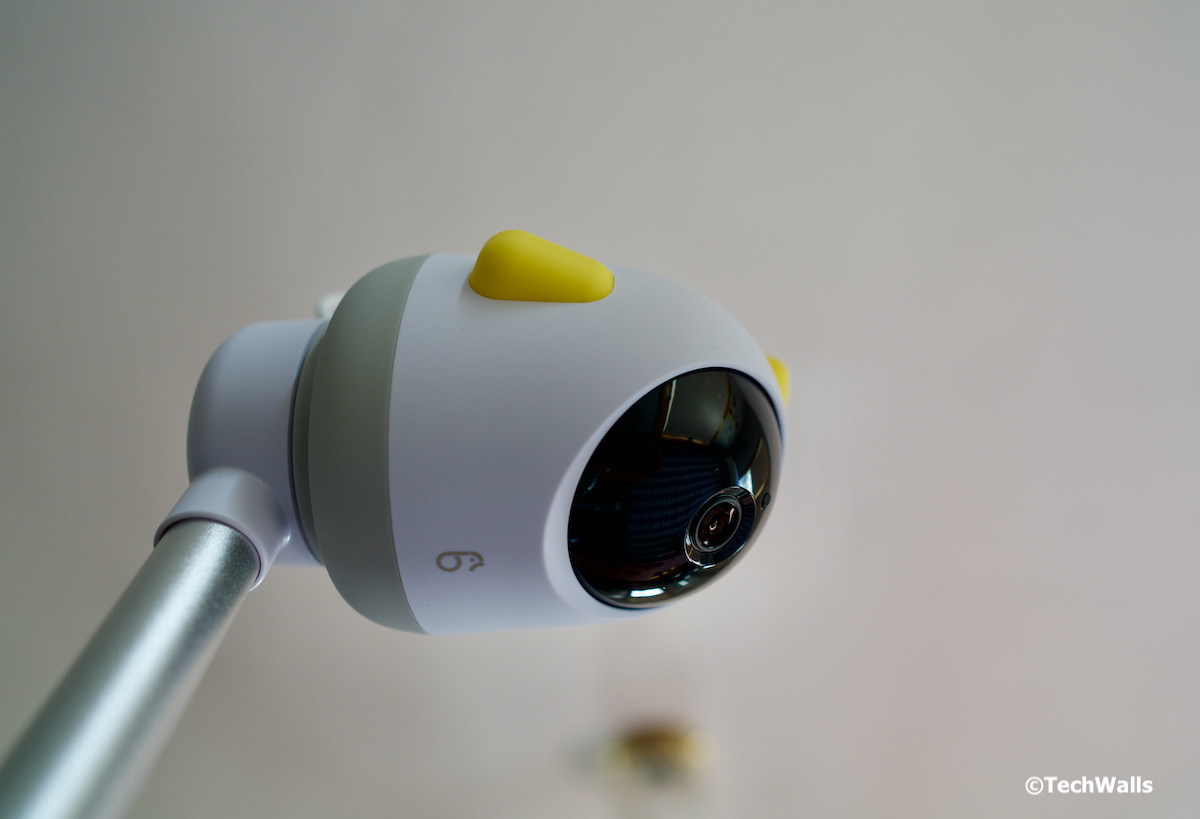 If you want even better picture quality, you probably can set the quality at the maximum 2K QHD but the local storage might run out quickly. The product comes in two storage options, which are 64GB and 128GB, and mine also include an extra 32GB microSD card inside. I am using the HD resolution but I might consider 2K because I want to capture all precious moments and watch them later. It can record videos automatically when your baby falls asleep or wakes up.
The most useful feature of a baby monitor, in my opinion, is crying detection and this works well in my test. As soon as my boy starts crying, it sends a notification to my phone, turns on a night light and starts playing lullabies immediately to soothe him. However, the problem is that sometimes I was not aware of the notification when I fall asleep or not close to my phone. It would be much better if it could somehow ring my phone because lullabies are not enough to calm down babies.
The monitor features two-way audio communication but I don't use it much because the microphone has a lot of noises. Besides, my baby often stops crying faster when he sees people around. In the app, you can also set up virtual fence so that it will notify you when your baby leaves the safe zones.
Overall, a baby monitor like the SimShine Baby Pro can't totally replace our jobs in the middle of the night, however, it will help make it easier sometimes. I really like the simplicity and great picture quality of this monitor. It is available for just over $219, and comes with one-year warranty and a 30-day satisfaction guarantee. You can apply a $50 coupon on Amazon to bring the price down to just $169.
Disclosure: We might earn commission from qualifying purchases. The commission help keep the rest of my content free, so thank you!