If you're a Windows user for sure you're no stranger to unexpected freezes or a sudden drop in the speed of your PC. Unfortunately, nothing is perfect and in exchange for all the perks of modern technology you still have to put up with a few annoying details.
If you're one of the people who tend to just get irritated for a moment but forget all about it afterward, beware – such occurrences are not only bothersome, but can also stand in the way of your education or professional advancement. There probably doesn't exist one person who lost their file after working on it for a long time, and if all the programs you use are slow – your work is slower, too. So, as you can see, the speed of your PC is paramount. Windows 10, even being the newest of its kind, needs some work on it, too. However, there are a few simple ways you can speed it up by yourself, so don't put it off anymore and improve the general quality of your life!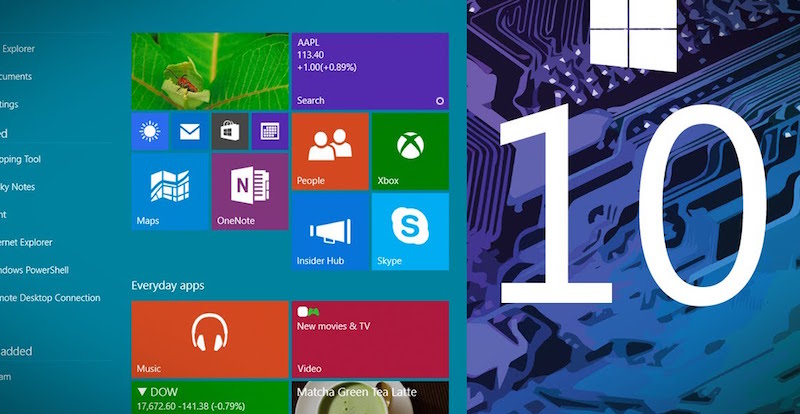 1. Uninstall the junkware
Hardware manufacturers have the habit of pre-installing software on computers. According to them, they are supposed to be help other programs but the truth is that it does not always work that way. Imagine – you might be trying to beat a deadline and you're suddenly getting a pop up interrupting you. There is no reason why these needless programs should take up the crucial RAM and CPU cycles. Quickly go to the start button, then all apps and get rid of anything that you are not really using.
2. Minimize the startup processes
Many users tend to have a lot of processes run unnecessarily every time you start your computer. Side processes of many programs that run at startup should be limited to make sure your PC works the fastest it can. A quick way to do this is just by getting to the updated Task Manager. Press Ctrl- Shift- Esc and then to startup tab. View all the programs that run at windows startup and right-click the Status column at the Dialogue box to disable them.
3. Scan for viruses & spyware
Using the build-in-Windows Defender check for viruses and spyware, and remove those instantly. It should have a huge effect on your computer's performance. You can also chose a third party app, such as, for instance, Malwarebytes Anti-Malware which comes at no extra cost, to sweep them all clean if you prefer. There are also other programs you might have to pay for, but with Discountrue.com coupons you should be able to get significant discounts on them, so it's not a big cost either.
4. Disable animations
Did you know that animations can slow your PC? To disable them just right click the Start button and select System, then click the Advanced System Settings and the Settings button. Check on the performance and choose Adjust for better performance under Visual Effects. You can customise and disable individual animations or disable all of them. You will surely notice soon enough that with such a setup it is significantly quicker to minimize and maximize windows, for example.
5. Conduct a disk clean-up
It is important to free up valuable memory by deleting unnecessary files from your computer. Windows 10 like all other preceding operating systems allows you to find and remove them in one click. Go to the Start menu and just type Disk Cleanup. The utility will search for unwanted junk, offline web pages, temporary files and installer files. Delete all of them at once.
6. Set it to maximum performance
Even though you might want to save on energy, laptops actually do not use much of it anyway. So, if you aren't in a situation in which you probably won't have access to an outlet soon and you want to make sure your computer works the best it can, it is advisable to change power settings to maximum performance. Click Control Panel, System and Security, then Power Options and choose High Performance to get the best effects.
Disclosure: We might earn commission from qualifying purchases. The commission help keep the rest of my content free, so thank you!