The screen estate of a laptop seems to be not enough for most people, especially when you are using a small laptop with 13-inch display like me. Multiple-monitor setups have become so common these days since we all need more space to accommodate more applications running at the same time. They are even more useful when you need to move data between those applications.
During the coronavirus pandemic, I have the chance to test the SideTrak Portable USB-C Monitor by Stand Steady and it has been so handy. Since I have only one laptop, I extend its monitor to the SideTrak so that my daughter can attend remote classes with the laptop's screen while I still can continue working on the secondary screen. More details will be discussed in the review.
Unboxing & Testing
Design & Performance
It is quite straightforward to set up the SideTrak monitor. Basically, you will just need to attach it to the back of your laptop's screen with adhesive metal plates. The frame of the SideTrak has built-in magnets, so you can easily detach the monitor whenever you want. After that, you connect the display to your laptop with an included USB-C cable. The final step is to install the DisplayLink software which is available on Windows, MacOS, and Chromebooks.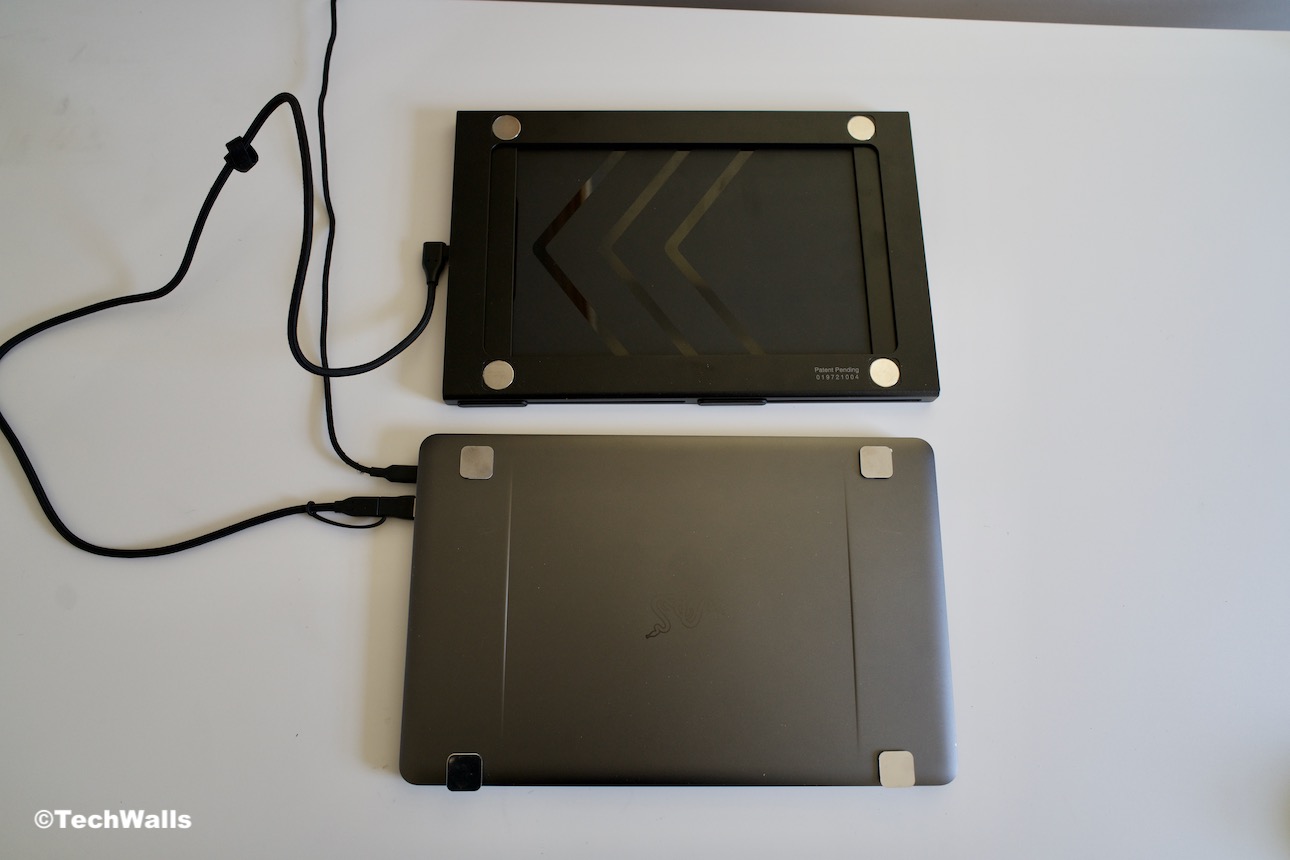 According to the manufacturer, the SideTrak could fit most 13″ – 17.5″ laptops, however, its frame is a little large for my Razer Blade Stealth with 13.3″ screen. Since my laptop is on the small and lightweight size, I had to install the frame carefully so that when I open the laptop's lid, the frame should touch my desk; This would make the whole setup a lot sturdier. The company suggested the laptop should measure at least 11.25 by 8.25 inches but I'd recommend it to 15-inch laptops or larger.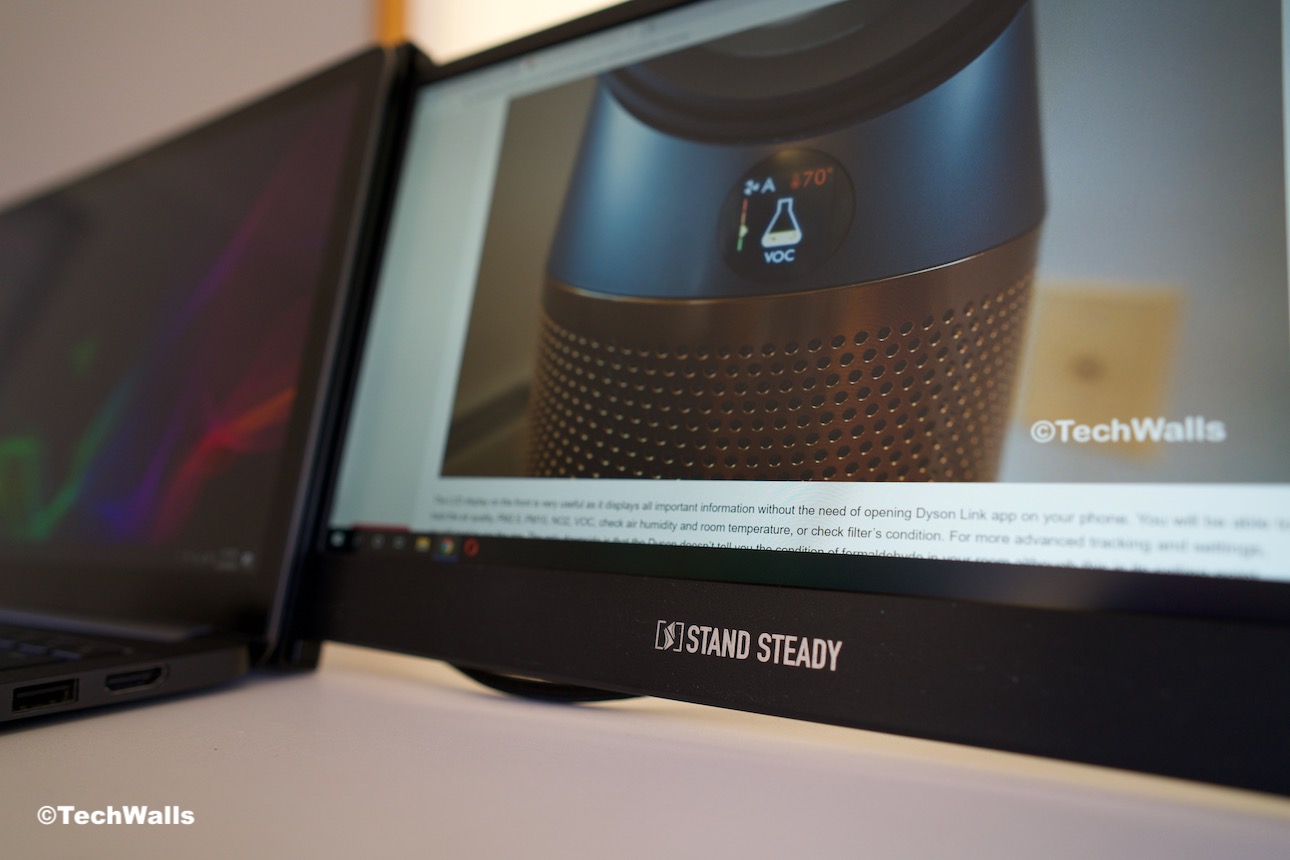 The SideTrak is cleverly designed so that I can turn the screen to any angle that I like. Moreover, it could be rotated all the way to the back and this is not a gimmick as I originally thought. I and my daughter have shared the laptop for a few weeks; She uses the laptop's screen since she needs the webcam to attend remote classes while I use the SideTrak monitor with an external keyboard for work. When she doesn't have class, she can wear headphones and watch Youtube on the secondary monitor while I work normally on my laptop.
The SideTrak monitor and its frame have good build quality and I have feeling this is a durable product. I've seen some users complain that the frame wobbles when you move the monitor. That is probably because they didn't extend the monitor all the way out; There are two pins on top and bottom of the screen and they need to be locked in before you can rotate the screen.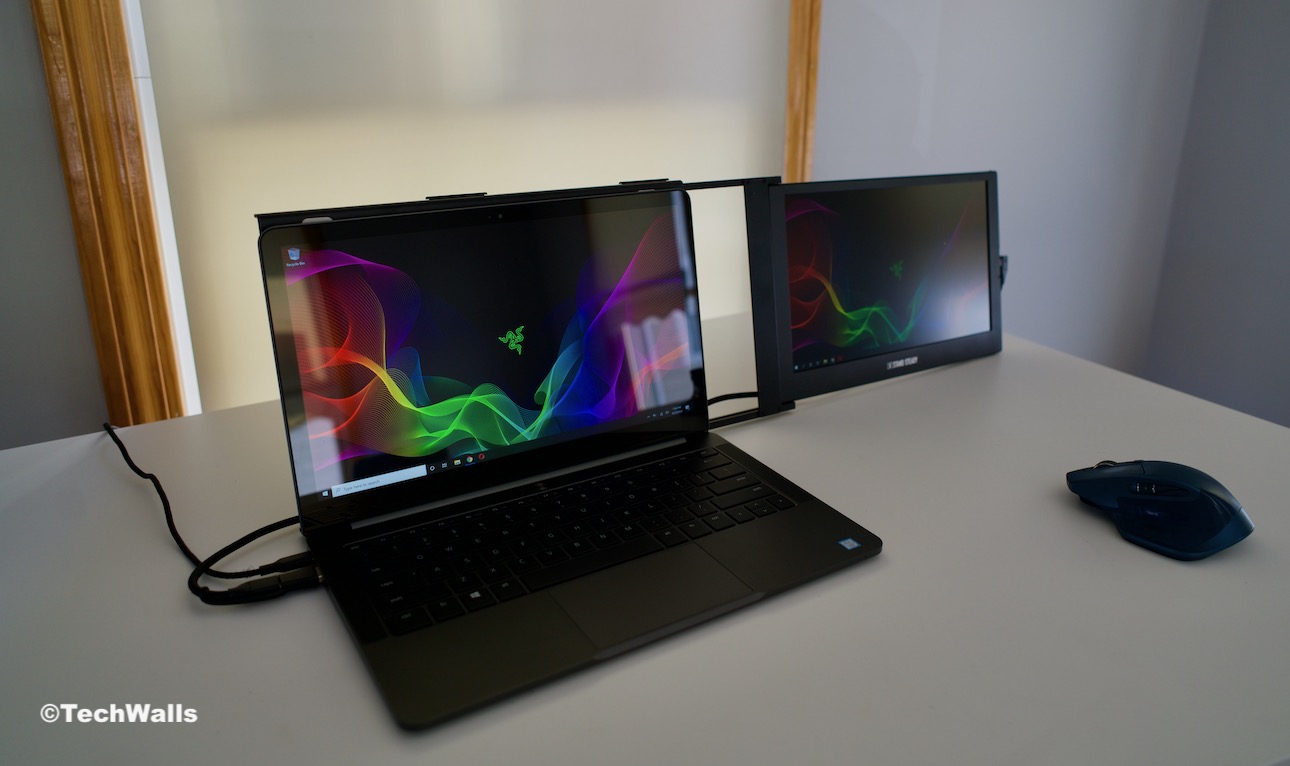 My only complaint is that sliding the monitor in and out is not really smooth, it gets stuck sometimes and I often have to try again a few times to make it work. Besides, the setup might not balance itself, especially when you use a lightweight laptop like my Razer which weighs just 3 lbs.
The image quality of the display is just average. It uses a 12.5″ Full-HD IPS panel with the brightness 300 cd/m, a 800:1 contrast ratio and 16:9 aspect ratio. When standing next to my laptop's screen, the SideTrak is significantly darker with dull colors. This should only be used as a secondary screen and not for professional purposes, particularly when color accuracy is required.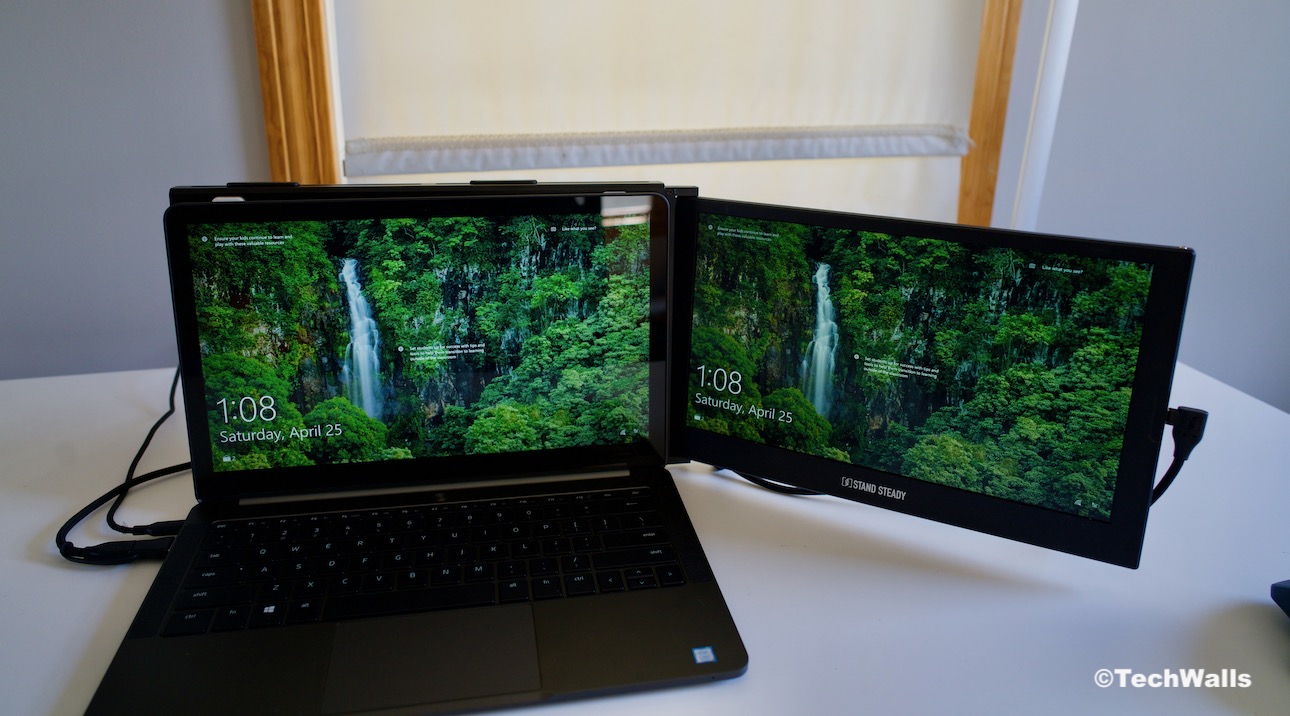 Overall, SideTrak is the first generation of portable monitor from Stand Steady and it still has a lot of room for improvement. The hefty price tag of $299 is a big hurdle for many consumers because what they are buying here is convenience of an extra screen for their laptops.
TechWalls Rating
Design & Build Quality - 8
Image Quality - 6
7
Good
A cleverly designed secondary monitor for your laptop.
Disclosure: As an Amazon Associate, I earn from qualifying purchases. The commission help keep the rest of my content free, so thank you!