It was only a week ago when Shazam updated both its iOS and Android apps to include support for streaming music service Deezer. This feature was available for users in the UK, Brazil, Germany and Mexico.
But this update also removed one critical feature, that is the support for music streaming service Spotify. It is a very daunting move by Shazam as most of its user base in the UK use both Spotify and Shazam to find the right tracks. Also unlimited tagging which was an in-app purchase only feature, has been made free in this app with ads. Leaving the users who have previously purchased the feature frustrated.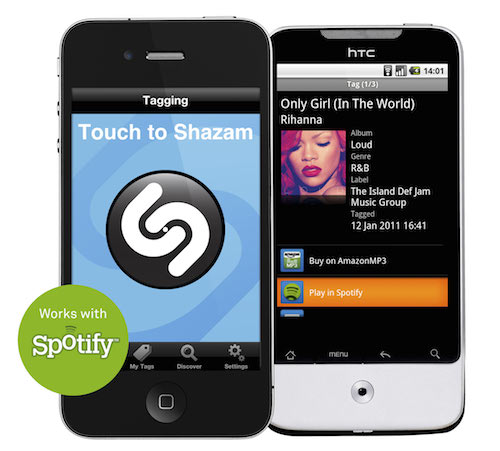 The free version of the UK app has chosen to support iTunes, Deezer and Rdio. Where according to user share percentage spotify should have been included too. This is not what is happening here. It is clear that Shazam wants to make profits only and has neglected the interests of UK users.
After four days, Shazam CRO, Kevin McGurn, made a statement about this change:
"The streaming space is getting extremely competitive and we are excited to see a lot of companies in this space interested in working with Shazam. Every country is different and is its own market and its own opportunity, which is why streaming companies – as well as Shazam – need to take a country-by-country approach as we evaluate integration."
So, the company seems to be taking notice of users' complaints. And we imagine it would not be too long before Spotify returns to the Shazam app. We have already seen the value of user feedback and how the user base is crucial part of company's success. Hopefully, Shazam will avoid to make any such mistake that could lose its users.
Disclosure: As an Amazon Associate, I earn from qualifying purchases. The commission help keep the rest of my content free, so thank you!