If you are looking for an ultra-compact lavalier microphone for vlogging or film making, the SabineTek SmartMike+ is among the best options you can buy. However, with the premium price tag of $139 for a single unit or $269 for a twin pack, we put it to the test to see if it is worth it. Let's find out.
Disclosure: We received the product in exchange for the review. We spent time testing it to make sure this review is honest and unbiased.
The SmartMike+ is built to be a portable microphone for our smartphones. Although smartphones can capture sound pretty well, the built-in microphones are subpar as compared to external microphones. Whether you are shooting indoors or outdoors, those built-in mics have lower voice clarity and leave a lot of ambient noise.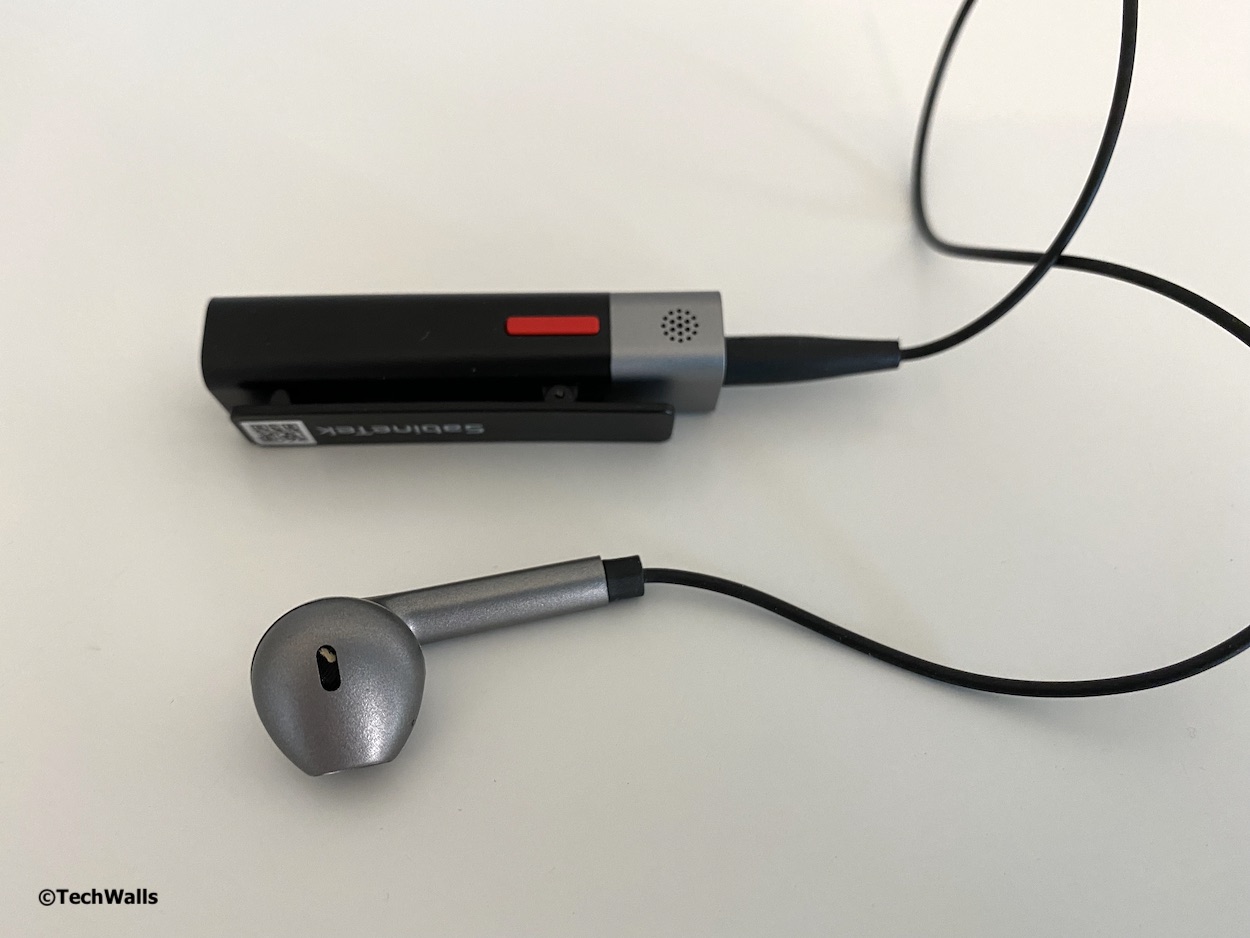 Inside the box, you can find the SmartMike+ microphone, an earphone with 3.5mm jack, a microphone fleece, a sponge cover, a USB charging cable, and a carrying pouch. There are two types of windscreens and I highly recommend you to try them both out to see which one is more suitable for you. I myself prefer the sponge cover since it is small and doesn't block too much sound, so the crispness is not lost. The sponge cover is good enough for light to moderate wind. Even when there is no wind at all, I would recommend you still use the sponge cover because the lavalier mic is clipped to your clothing and you don't want it to pick up breathing or rustling clothing.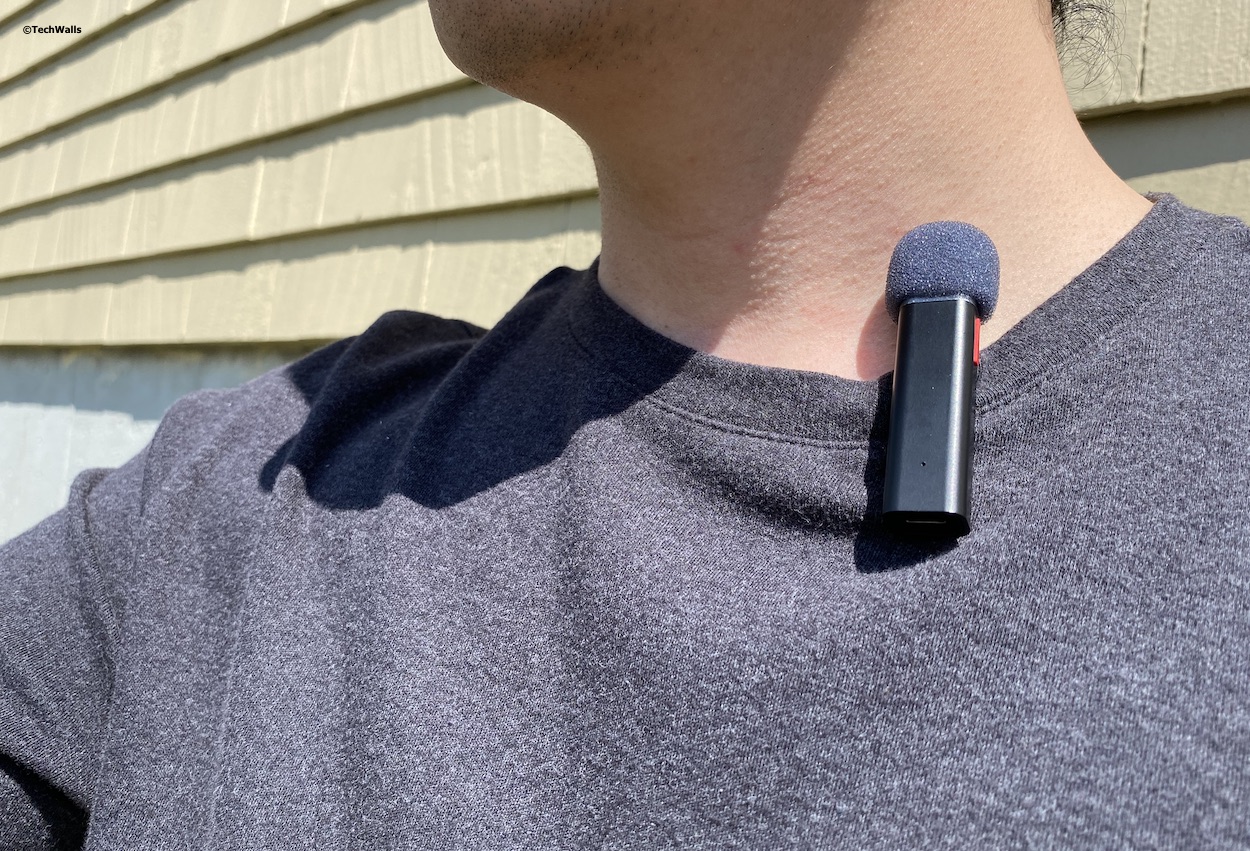 A huge advantage of the SmartMike+ is its compact size, it is just the size of my pinkie and weighs 0.49 ounces. It is designed for use on the go but you also can use it as a wireless microphone for Zoom meetings, video calls, or voice recordings for your computer. If you use it with your Windows or MacOS computer, you will just need to connect your machine to the SmartMike+ via Bluetooth, then choose the microphone as input. No software installation is required.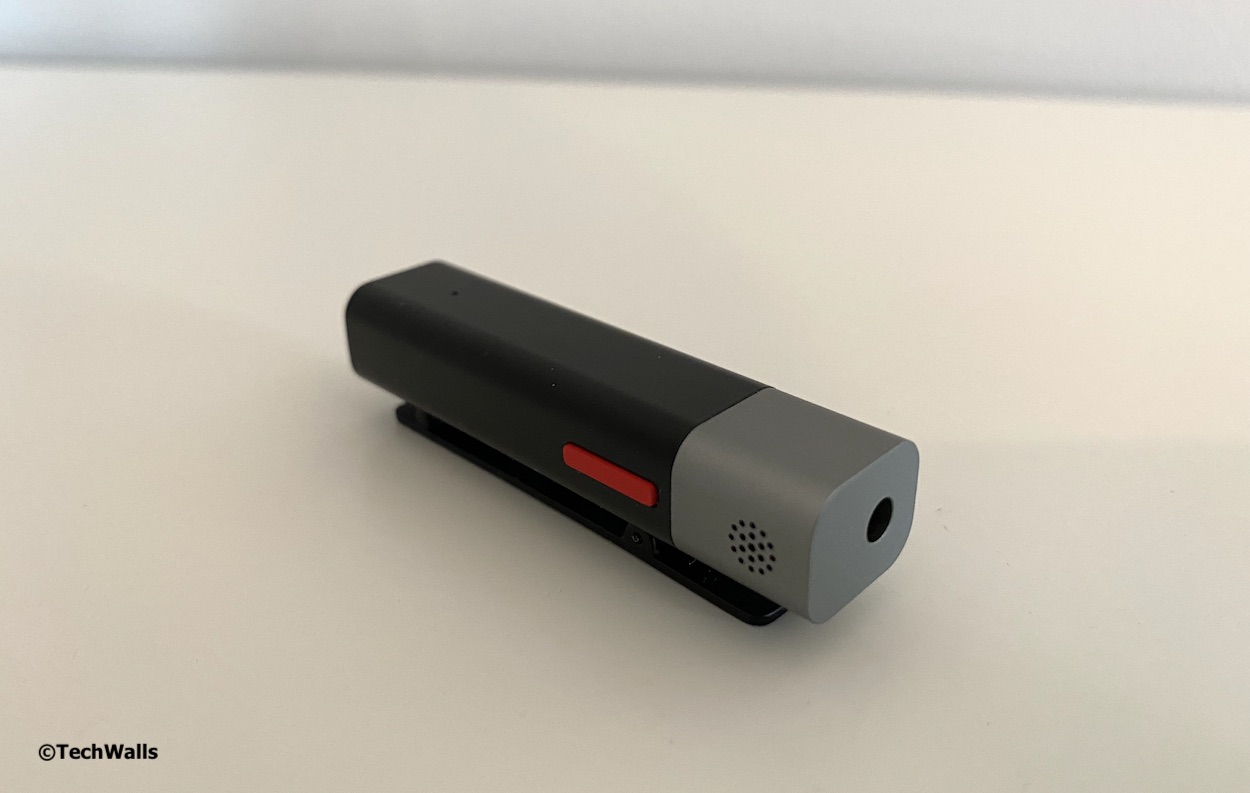 If you want to use the SmartMike+ with your smartphone, you have to install the SmartMike+ app. In case you want to use it with a 3rd-party app, a solution is using the microphone in the Transmitter/Receiver mode but this requires a pair of the microphones. In this setup, one unit acts as a wireless receiver connected to your phone or camera; The other unit acts as a Bluetooth microphone. Therefore, if you have two units, you can basically use the wireless microphones with any devices that are equipped with a 3.5mm audio port.
The microphone has a TWS mode which allows connecting two microphones to your smartphone via Bluetooth simultaneously. This is very helpful if you often have long sit-down interviews with different people. Obviously, having two units can be great in some scenarios but the majority of us just need one to improve sound quality in our own recordings.
The app actually works much better than I expected and I had no complaints during usage in the last week. It has the Audio-only and Audio-Video recording modes. In the Video mode, vloggers would love the dual-camera setting which allows recording using two cameras at the same time. For instance, you can record with the selfie camera and wide rear camera simultaneously on certain smartphones like my iPhone 12, then place them side by side or picture in picture.
Inside the app, there are some other advanced recording settings that you can play around with. You can enable both the phone's built-in microphone and the SmartMike+ to use them in an interview, you can adjust gain, monitor volume, noise reduction level, and mix with background music from 3rd-party streaming apps in real time.
The SmartMike+ features audio recording in 44.1~48kHz stereo CD quality which is a huge upgrade over the built-in microphone or other wireless lavalier microphones on the market. Additionally, it does a great job in suppressing unwanted background noise. You probably have invested a lot in a camera or high-end smartphone, however, if you are not equipped with a capable microphone, the production value of your footage will be severely impacted, therefore, ruining the audience's experience and wasting your efforts.
The device has a small 110mAh battery but the battery life is quite good at around 5-6 hours while a full charge takes 1 hour. After finishing recording, you can download videos to your computer easily by using your web browser. They are downloaded from a local network, so the speed is very fast.
Overall, I am quite impressed with the Sabinetek SmartMike+ microphone. While a little more expensive than other products on the market, it is totally worth it, especially if you want to improve audio quality of your YouTube videos.
Our team is dedicated to finding and telling you more about the products and deals we love. If you love them too and decide to purchase through the links below, we may receive a commission. Pricing and availability are subject to change.
https://www.sabinetek.com/products/smartmikeplus
Use the code: "techwalls10" for 10% off your purchase.
Disclosure: We might earn commission from qualifying purchases. The commission help keep the rest of my content free, so thank you!