ROIDMI is a popular brand in China as they were invested by Xiaomi and their products are well-integrated into Xiaomi's ecosystem. They released a bunch of cordless stick vacuums but the ROIDMI Eve Plus is probably their first robot vacuum on the market. There is also a cheaper Eve version but the Eve Plus is a much more interesting product as it comes with a self-emptying station.
Disclosure: We received the ROIDMI in exchange for this review. We spent time testing it to make sure the review is honest and unbiased.
Unboxing & Testing Video
Features & Performance
The ROIDMI comes in two boxes, one for the vacuum and one for the station. Similar to any other robot vacuum, you will just need to plug it in, set up with ROIDMI or Mi Home app, and start cleaning your house. The whole process takes less than 5 minutes. Since this is a 2-in-1 robot vacuum and mop, it comes with a mopping bracket with reusable mopping pad and some disposable pads. There is also an extra filter for the dustbin but you won't have to replace it anytime soon.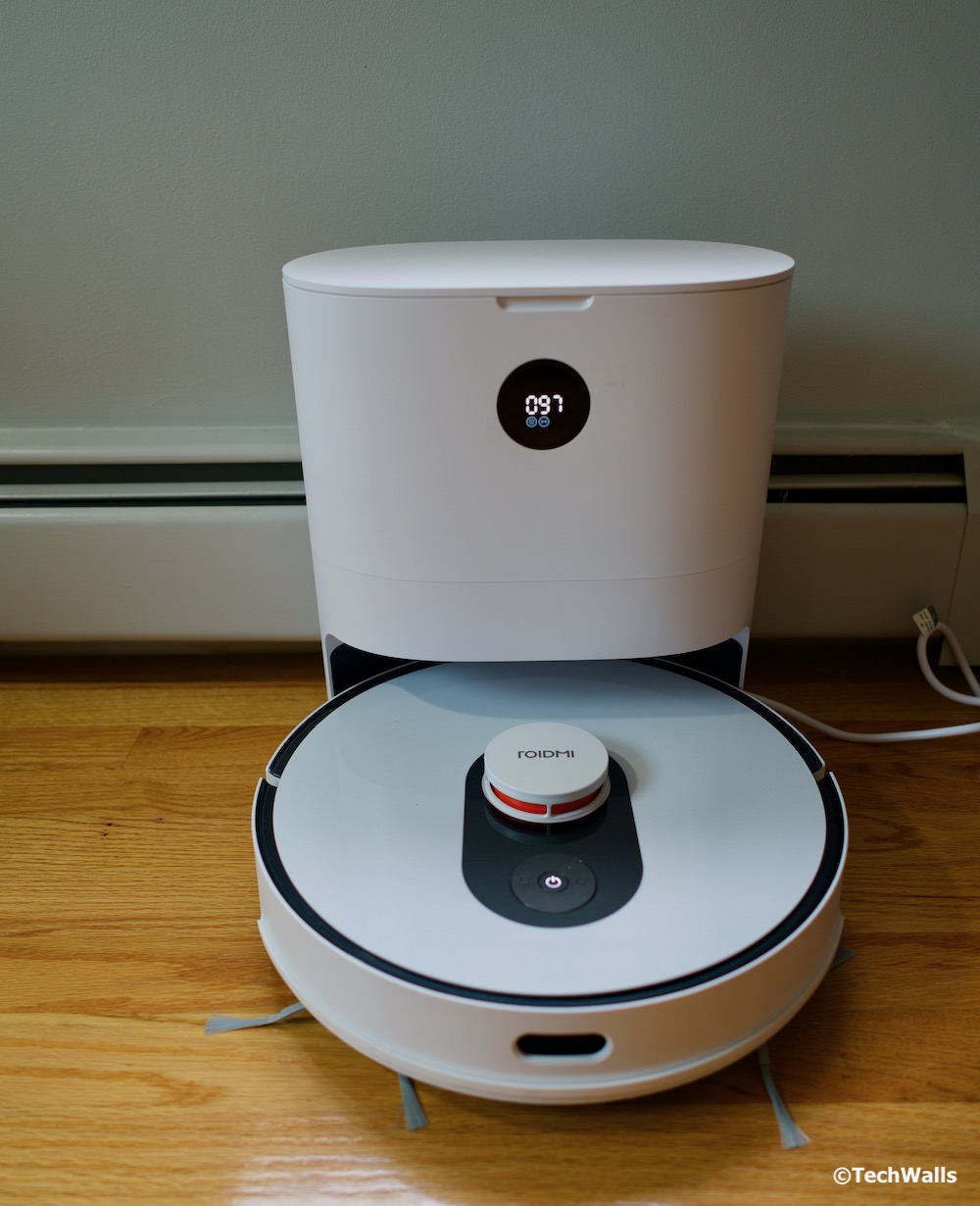 The best feature of the product is, of course, the self-emptying station. This is the new trend of recent robot vacuums and I really think it is here to stay. In fact, it makes a huge difference in everyday usage. Previously, I had to clean the dustbin at the end of each cleaning session because the suction would be decreased significantly when dust, hair, or other debris block the airflow. That was so inconvenient and that was also the reason I couldn't schedule automatic cleaning. The dust-collection station changes everything; Now I could totally forget about vacuuming and cleaning the dustbin manually because after 1 or 2 vacuuming sessions, all the dust will be sucked up into a large 3L dust bag in the station. In my case, the dust bag is often full in about 3-4 weeks, then I just need to throw it away and replace with another. It is truly amazing that I don't need to touch this vacuum in nearly a whole month. There are 4 more dust bags inside the box, so you will just need to buy more after about 5 months.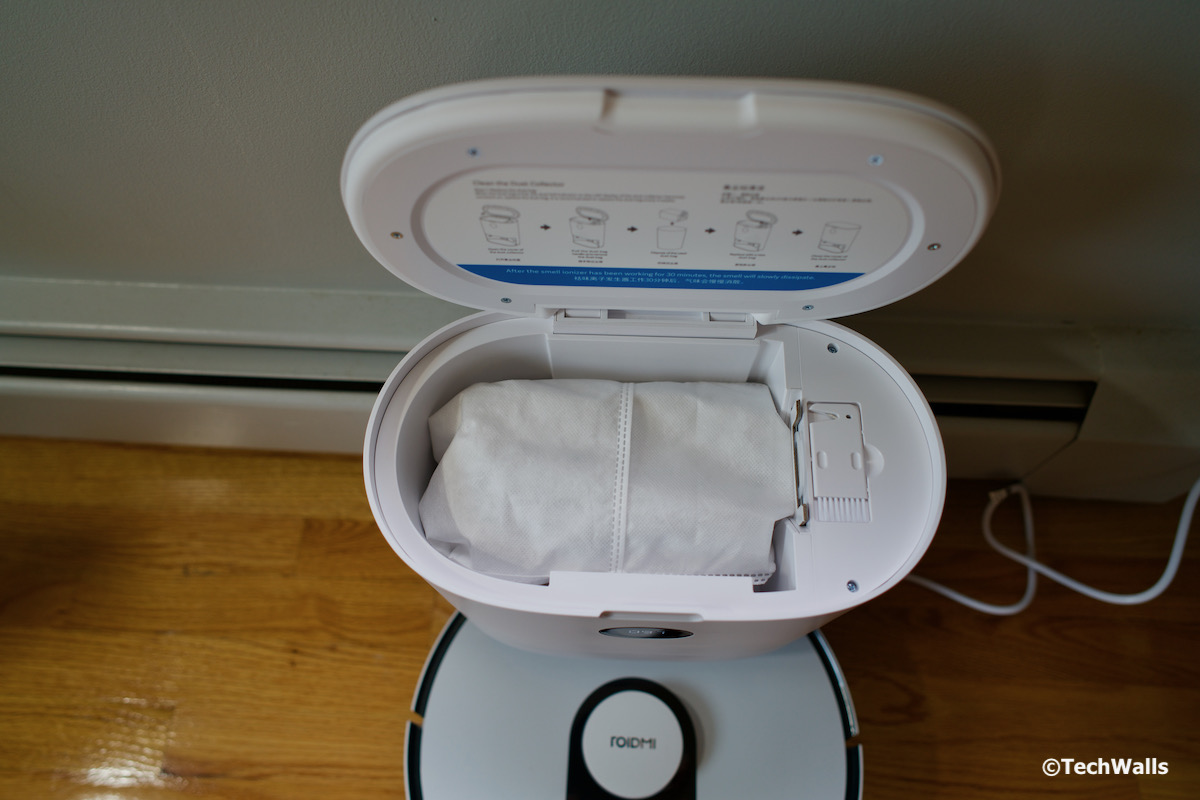 ROIDMI takes one step further with a Deodorizing Particle Generator that uses a HEPA filter and Active Oxygen technology. Since all dirt will be kept in the bag for nearly a month, the tech can perform active oxygen deodorization to keep it free of mold and odors. The robot features a streamlined dust collection air duct which sucks dust from the side and not from the bottom, therefore, it is way more efficient. As you can see below, the robot's dustbin is fairly clean after all the dust is collected, there is just some sand left.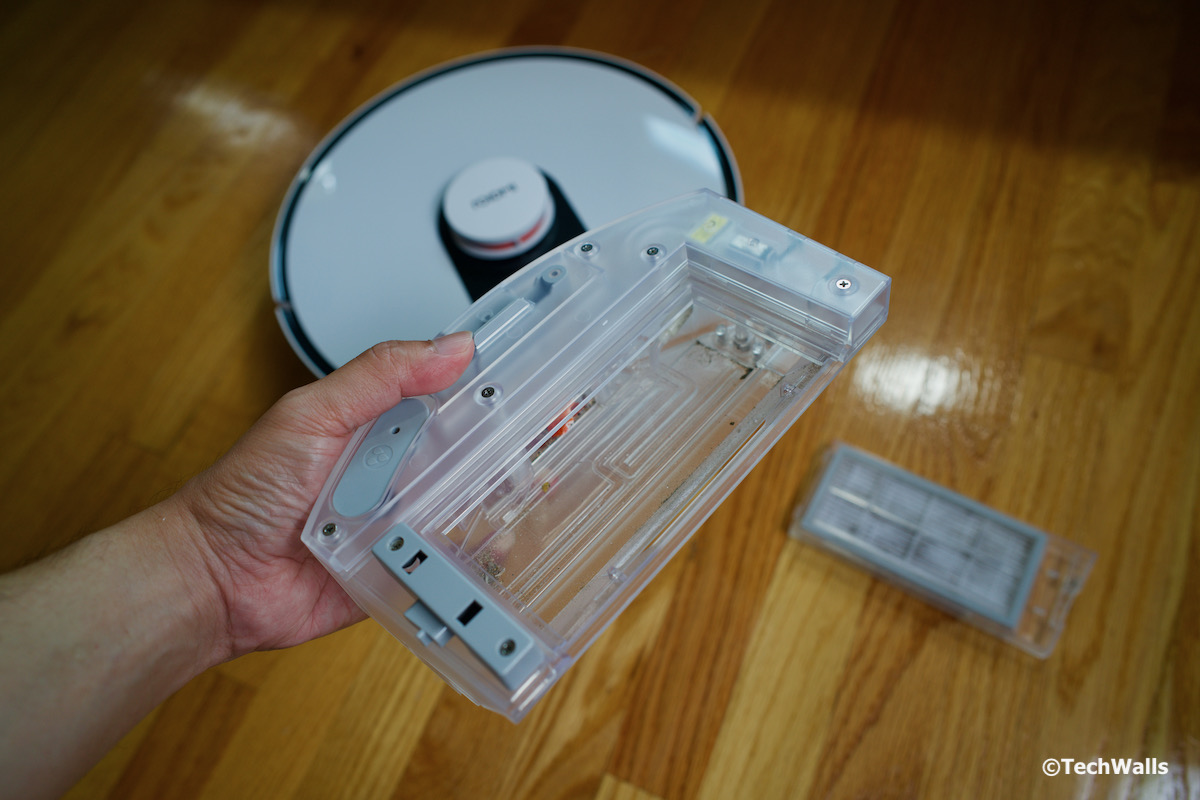 In terms of navigation, the Eve Plus has the same performance as other LiDAR robot vacuums on the market. It is equipped with a LiDAR sensor on top, an IR sensor on the front and anti-collision sensor on the side. After a full cleaning session, the robot could map out my floor accurately and therefore, provide an efficient route to vacuum the floor as fast as possible. Specifically, it takes just about 30 minutes to clean my floor.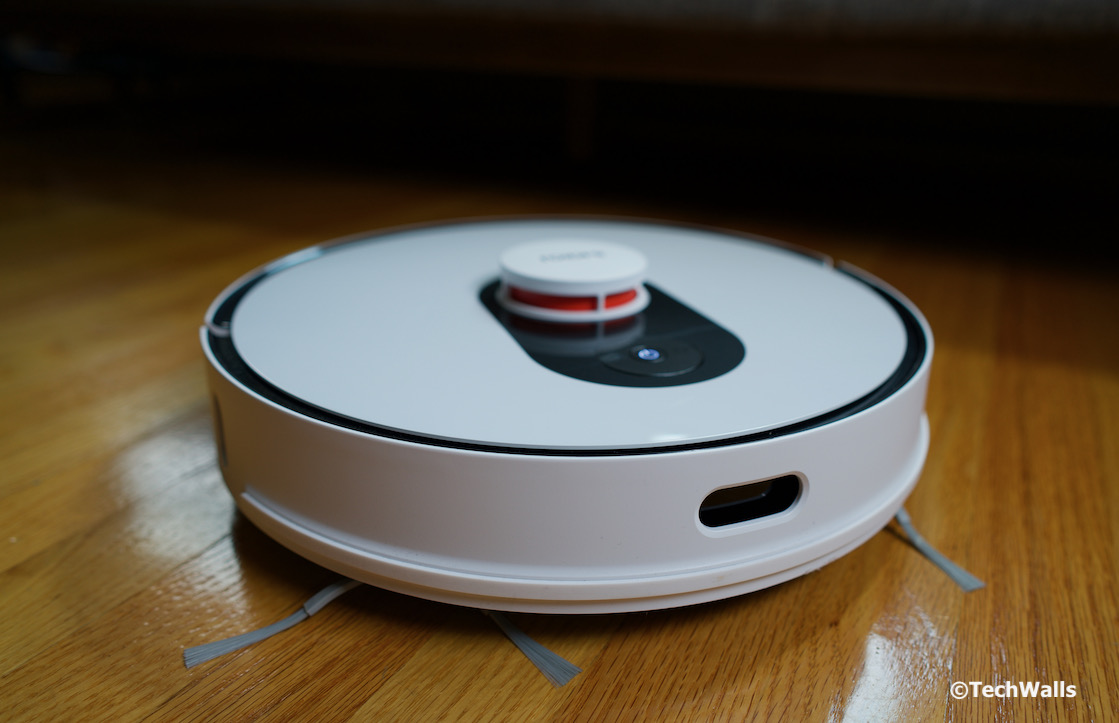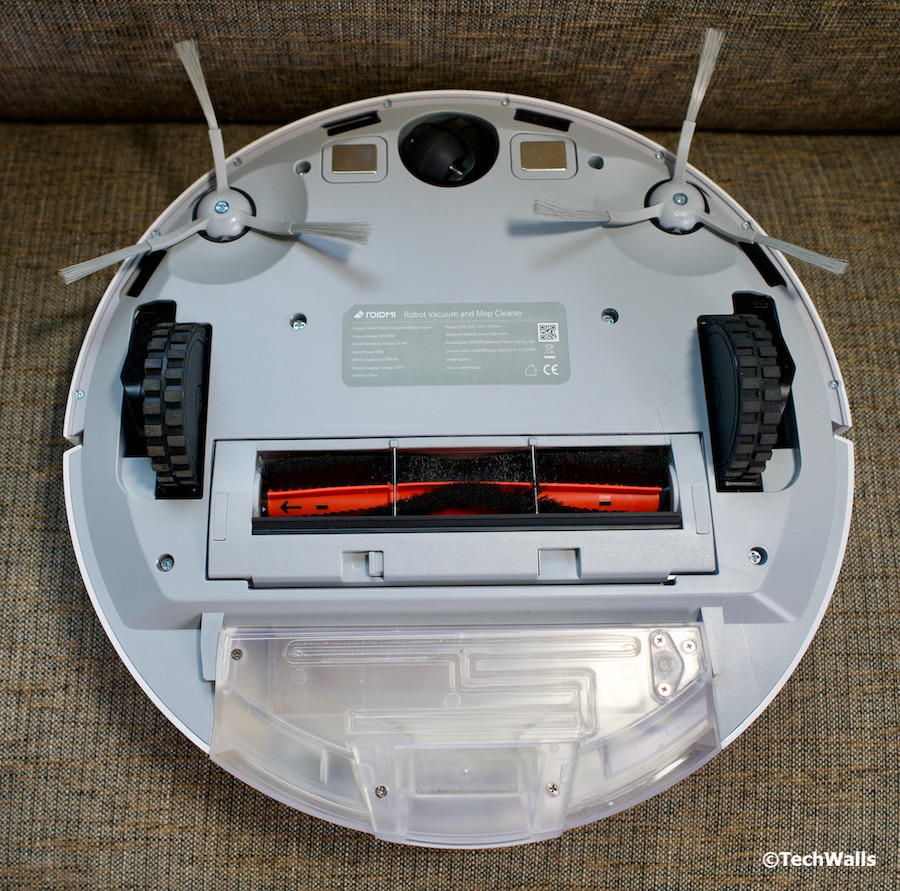 I set the suction power at standard and it performs fairly well on hard floor. Since it is summer, I can't test it on rugs or carpets but the maximum 2,700Pa power should be good for low-pile carpets. The large 5,200mAh battery could power the robot for 1-2 hours with no problem. My only problem is that the robot can't detect small objects like toys or charging cables on the floor; It sucked in my cable sometimes and I had to remove it manually to keep it running. However, this is understandable because all robots relying on LiDAR sensor have the same issue. Just remember to keep the floor tidy and free of power cords before starting the robot.
Overall, the ROIDMI Eve Plus is a decent robot vacuum with high-end features at an affordable price. Its performance is way better than many expensive robot vacuums on the market. We at TechWalls totally recommend the product.
Disclosure: We might earn commission from qualifying purchases. The commission help keep the rest of my content free, so thank you!